Pan-Roasted BC Scallops with Braised Radish, Sweet Corn & Cavolo Nero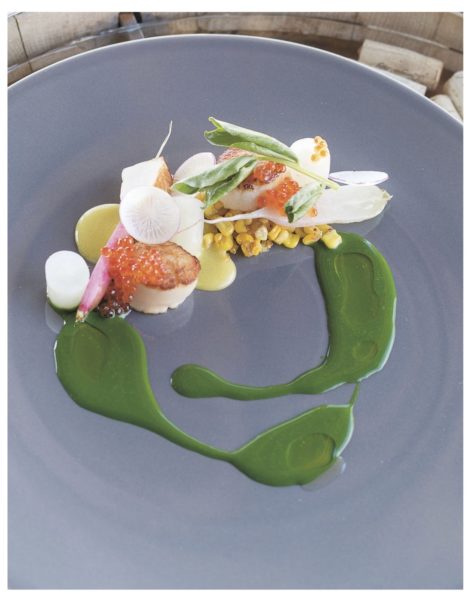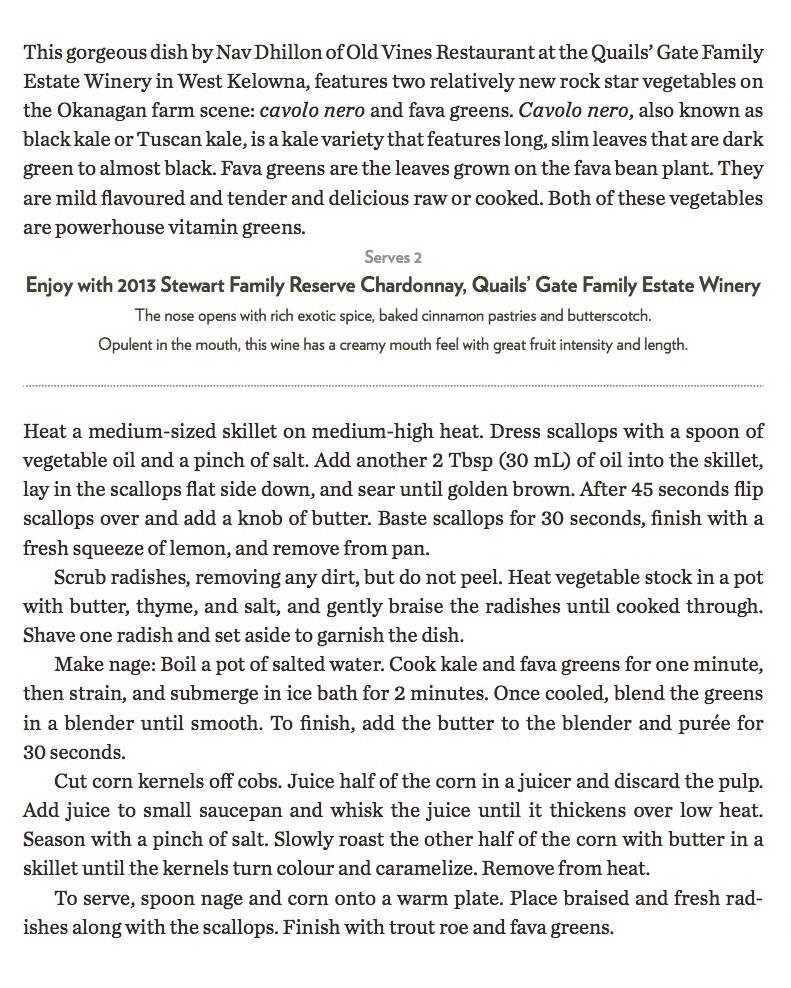 Nav Dhillon
Old Vines Restaurant at Quail's Gate Family Estate Winery

Born and raised in Vernon, Nav Dhillon cut her culinary teeth at the helm of some internationally acclaimed restaurants, starting with Gordon Ramsay's Maze in Melbourne, Australia. Upon her return to the Okanagan, she dove right into the winery restaurant culture, working as senior sous chef at Terrace Restaurant at Mission Hill Family Estate for a few years and honing her farm-to-table philosophy. Now chef de cuisine at Old Vines Restaurant, she has the opportunity to let her talents shine. Nav explains, "I work very closely with a few farmers in the valley and make the effort to go out weekly to the farms to see how the produce is coming up. Tasting and seeing everything in the fields helps me get creative and inspires me for my next menu change. I have a lot of respect for our local farmers and the produce that comes in through the door. I believe in keeping the true flavours of the ingredients; without the quality of the product we get, that wouldn't be possible. I believe it is truly special to be able to enjoy our local wines with the grapes literally harvested at our doorstep and get produce from our farmers just minutes away. There are not many places in the world you can achieve that."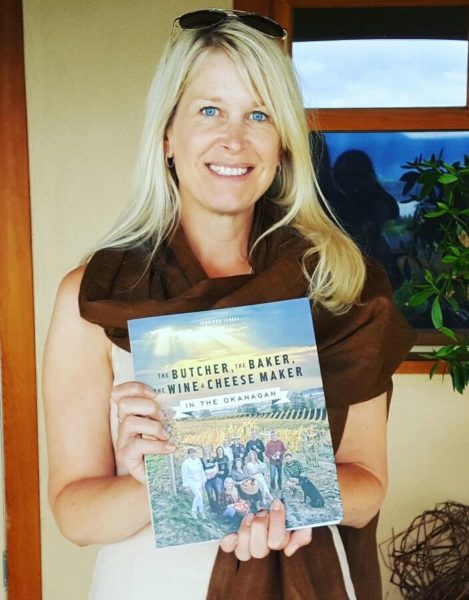 Jennifer Schell is a food and wine writer, columnist and editor of BC Food & Wine Trails Magazine and author of internationally award winning cookbook series The Butcher, The Baker, The Wine & Cheese Maker.  Described by Jennifer as a 'love letter to all who have created, grown and nurtured our special place on this earth', her books explore the stories and the relationships between the land and sea, the food, the people and, ultimately the recipes and tastes that reach the table.
More than traditional recipe books, The Butcher, The Baker, The Wine & Cheese Maker is about Forklore, the stories of the people behind the recipe: the chef, the fisherman, the sea farmer, the forager, the artisan and the drink maker. The stories of each individual's passion for their industry and dedication to preserving the health of land and sea is inspiring. The book celebrates the camaraderie and common spirit shared within the food and drink community, and their unique relationships grown through a common vision rooted in local food security.
Born and raised on an apple orchard in East Kelowna, Jennifer is a storyteller who loves to celebrate people and food culture, focusing on the people behind the food and drink.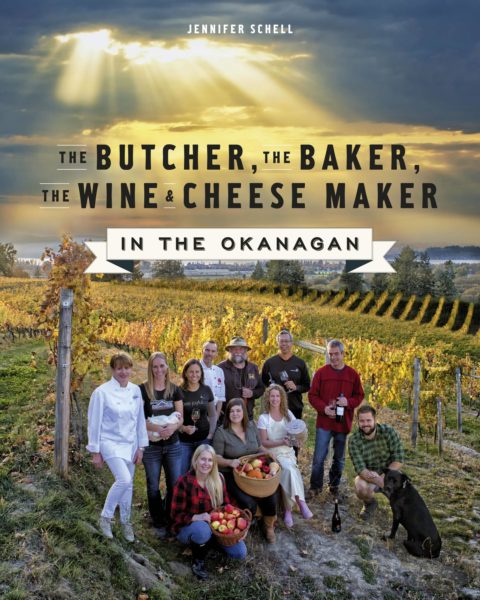 Editor's note: Nav Dhillon is now working at Hawksworth Restaurant in Vancouver.