The Kentucky Derby is one of the great Spring parties and the newly-renovated Granville Room is celebrating the occasion with Kentucky-inspired bacchanal on Saturday, May 6th. This year marks the return of Donnelly Group's Derby party to its original Granville Room home and, along with feature food and drink, there will be Best Dressed prizes, a DJ before and after the race, and a full afternoon of celebrations.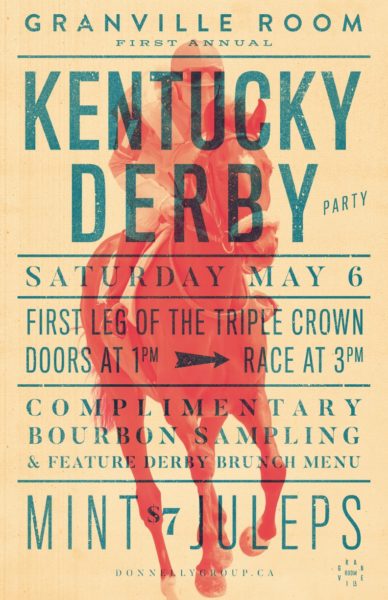 Granville Room is the Entertainment District's home of cocktail and bourbon culture, and Kentucky Derby Day is the perfect time to enjoy up delicious Mint Juleps and other classic bourbon-based cocktails, whether at the iconic Red Oak bar, or on the street side patio. Spring parties also require Rosé and bubbles, and both will be featured on the day.
The Derby is a late afternoon event in Louisville, but the timing makes it a brunch time event in Vancouver, so Granville Room will be offering a very special Kentucky-themed brunch menu created by Executive Chef Alvin Pillay. With Southern favourites like Johnnycakes, BBQ Squash, Devilled Eggs, and Fried Chicken, the menu's a delicious way to get into the spirit of the day.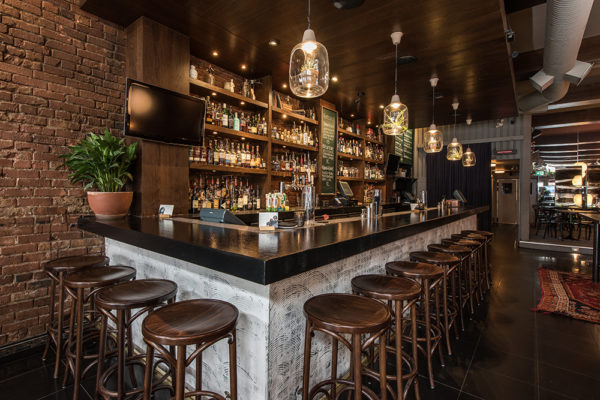 Derby Day is also a great excuse to get properly dressed up, with hats at the top of the must-wear list. While suitable attire isn't mandatory, guests are encouraged to dress up and be eligible for the Best Dressed Male and Best Dressed Female prizes.
Doors will open at 2pm for this celebration and reservations are strongly encouraged as this annual Kentucky Derby Party is always a full house. Call 604.633.0056 or email granvilleroom@nulldonnellygroup.ca to book a table.