Endorsed by the National Committee of UN Women Canada, the MAMA Project is a travelling art installation that inspires and facilitates expression and dialogue about motherhood. As mothers we nurture the minds and bodies of each new generation, and thus, in thoughtful mothering, we can reach for peace. Indeed for all of us – men, women, and children – to consider our histories and legacies is to go consciously into the future of humanity.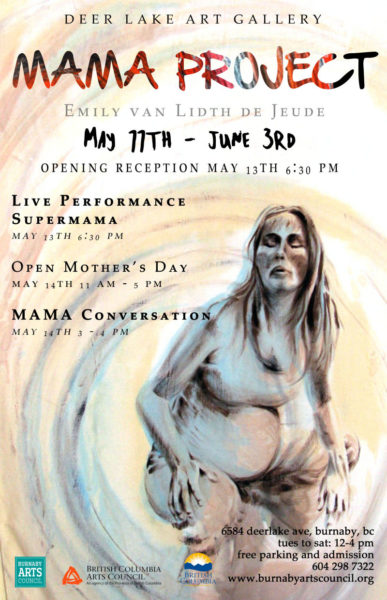 For this project, I have interviewed mothers of many ages, backgrounds, and experiences, and then painted their portraits onto large, used bed linens. These become part of the installation, where viewers walk into the space to see the many life-size expressive portraits and to hear or read the words these mothers have spoken, in their interviews. It's a very moving experience, as viewers are confronted with both the diversity and community that is motherhood, and to consider their own places in their family histories. For obvious reasons, this installation is timed to open for Mothers' Day weekend: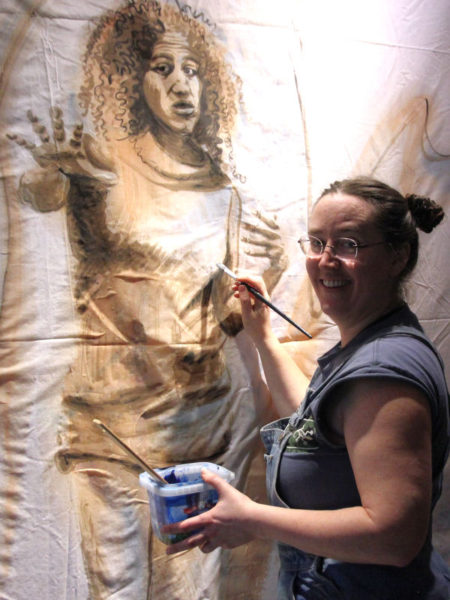 May 11 – June 3: MAMA Installation – Tuesdays through Saturdays, 12-4pm.
May 13: SuperMAMA performance, 6:30pm
May 14: Open for Mothers Day, 11am-5pm, and public MAMA Conversation 3-4pm
Further information about the project: http://mamaproject.com and http://www.burnabyartscouncil.org/event/mama-project/