Concert celebrating the best of two timeless genres back by popular demand
Good Noise Vancouver Gospel Choir (GNVGC) presents SOUL GOSPEL II, the second concert uniting two influential & inspiring genres, Saturday, June 3, 3pm and 7:30pm at Christ Church Cathedral. Vancouver's own JUNO-nominated vocalist Warren Dean Flandez lends his dark, rich tone, and silky, smooth falsetto to the 90 voices of Good Noise, performing his own original works as well as hits made famous by such stars as Al Green, Stevie Wonder, Sam Cooke, and more.
"Last season, we unveiled the first Soul Gospel event, and it was a tremendous success!" says Gail Suderman, Artistic Director, Good Noise Vancouver Gospel Choir. "Both gospel and soul music draw the listener in with fervent call & response, improvisation, and powerful vocals. This year, with a program steeped in the rich traditions of these beloved genres, coupled with the rafter-raising sound of Good Noise, and immense talent of Warren Dean Flandez, audiences will find it impossible to resist singing and dancing along."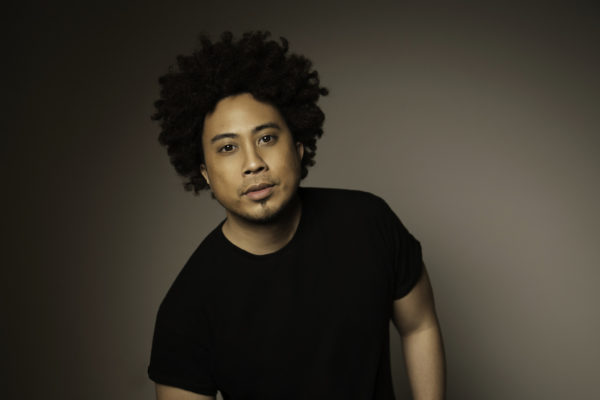 An artist described as "soulfully charged," Warren Dean Flandez continues on his trajectory to fame thanks to his 2017 JUNO nominated album, Eternally Grateful. The record, which was in the running for Contemporary Christian/Gospel Album of the Year, earned praise across the country by critics who were charmed by the singer's "wide vocal range and killer beats." In March 2017, Flandez also scooped up two Covenant Awards given by the Gospel Music Association of Canada, winning Urban Song of the Year for "Never Dim My Light" and Gospel Song of the Year for "Joy!"
Born in Yellowknife, NWT, and raised in Vancouver, Flandez began honing his skills at the ripe age of 15 as lead singer with the Vancouver Outreach Community Sweet Soul Gospel Choir. The aspiring vocalist thrived under the guidance of revered choir director Checo Tohomaso, former backup singer and keyboardist of Marvin Gaye and Lionel Ritchie. It was Tohomaso's mentorship that led to Flandez being specially selected to open for the 'Godfather of Soul' himself, James Brown, on his last tour in 2006. However, the legendary musician passed away before Flandez had the chance to fulfill this dream.
Flandez's enigmatic sound and undeniably funky style garnered him further recognition by the industry. In 2011, he released his debut album, Vintage Love, a collaborative effort with award-winning producer Mike Southworth featuring contributions from R&B songstress Divine Brown, Printz Board (Black Eyed Peas), Andrea Martin (Roc Nation), and other acclaimed artists. Flandez returned to his gospel roots in 2016 with the EP, What the World Needs Now. Upon its release, the record shot to No. 2 on the iTunes Inspirational Charts Top 100.
ABOUT GOOD NOISE VANCOUVER GOSPEL CHOIR (goodnoisevgc.com):
Good Noise Vancouver Gospel Choir (GNVGC) was founded by Artistic Director, Gail Suderman, in 2004. Over the years, the choir has been invited to perform alongside acclaimed artists such as Barbra Streisand, Holly Cole, David Foster, Josh Groban, Jim Byrnes, Dee Daniels, and more. The choir is renowned for its upbeat and inspiring annual concert season – garnering many sold out performances. In addition, they have recorded two successful CDs – both of which have been nominated for Covenant Awards (Canadian Gospel Music Awards). GNVGC has also appeared on numerous high-profile television shows on CBC, Bravo, Knowledge Network, Global TV, and most recently in a nationally-televised concert on Vision TV.
The 90-voice GNVGC has a membership that includes singers from across the Lower Mainland, from the North Shore to Abbotsford and every town in between. Members of the choir come from a diversity of faith traditions (or none at all) sharing a common love of singing gospel and popular music. GNVGC is currently choir-in-residence at one of downtown Vancouver's finest historic venues, Christ Church Cathedral.
GNVGC is proud to be named Best Choral/Opera Group three consecutive years by Vancouver Courier's "Stars of Vancouver."
LISTING INFORMATION
Good Noise Vancouver Gospel Choir presents:
Soul Gospel II
Dates & Locations:
June 3, 2017 @ 3pm & 7:30pm
Ticket prices:
Adults: $25
Students/Seniors: $20
Children 12 & Under: $10
Box Office:
brownpapertickets.com or 1.800.838.3006
Website:
Feature image: Brice Ferre Studio – Vancouver