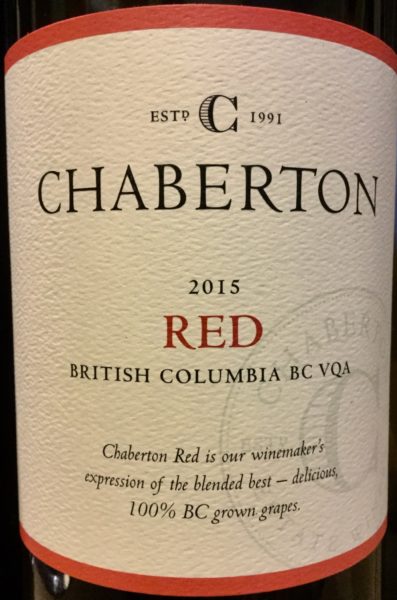 2015 Red
Chaberton
Langley, BC
$15.00
Garnet red in colour tinged with purple and medium-deep intensity. Earthy, smoky notes on the nose along with dark fruit and black pepper undertones. Good balance with firm ripe tannins. The palate shows flavours of bright red fruit and smoky meat followed by a medium-plus finish. This is an enjoyable good value wine.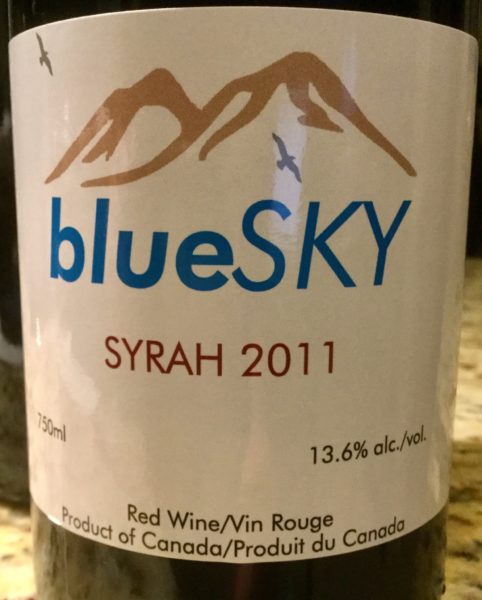 2011 Syrah
Blue Sky
Osoyoos, BC
$19.95
Garnet red with medium-deep intensity. Aromas of meat, earth, spice vanilla and black berry on the nose. Good balance with medium-plus body. The flavours echo the nose followed by a medium finish.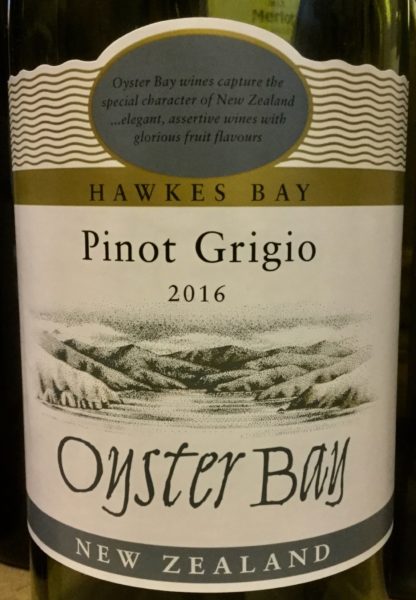 2016 Pinot Grigio
Oyster Bay
Hawke's Bay, New Zealand
$17.99
Very pale straw with light intensity. Delicate floral, citrus, apple notes and wet stones. Good balance, clean, crisp and refreshing. Palate cleansing. A medium finish. Serve with pasta Alfredo, chicken or seafood.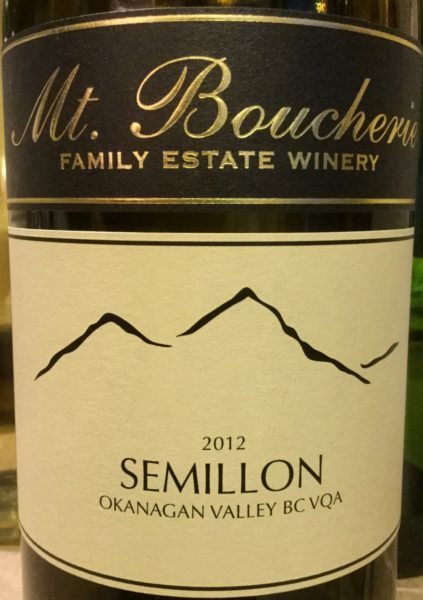 2012 Semillon
Mount Boucherie
West Kelowna, BC
$15.50
Lemon yellow with medium intensity. Lime, wax and honeysuckle on the nose. Good balance with bright acidity. Crisp and refreshing. Bright fruit on the palate followed by a medium-long finish. Pair this with creamy prawn linguini or salmon.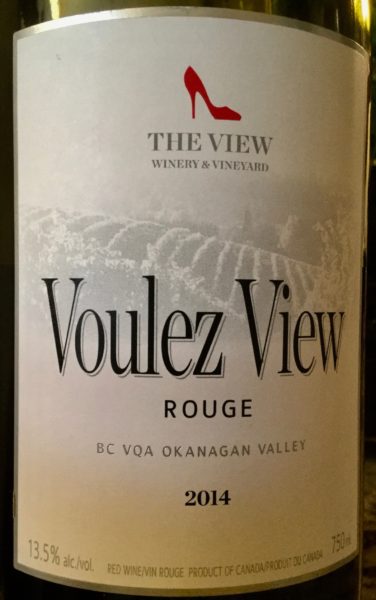 2014 Voulez View Rouge
The View
Kelowna, BC
$13.90
This blend of Pinotage and Merlot is garnet red in colour with medium-plus intensity. The nose shows aromas of raspberries, cherries, plum and a hint of spice. Good balance. Fruit forward on the palate followed by a medium-plus finish with dry chocolate lingering.