The beauty salons in our city have been buzzing with excitement over the recent arrival of the lash lift. The lash lift claims to enhance natural lashes, making them look longer, fuller and darker, and the results can last up to 3 months.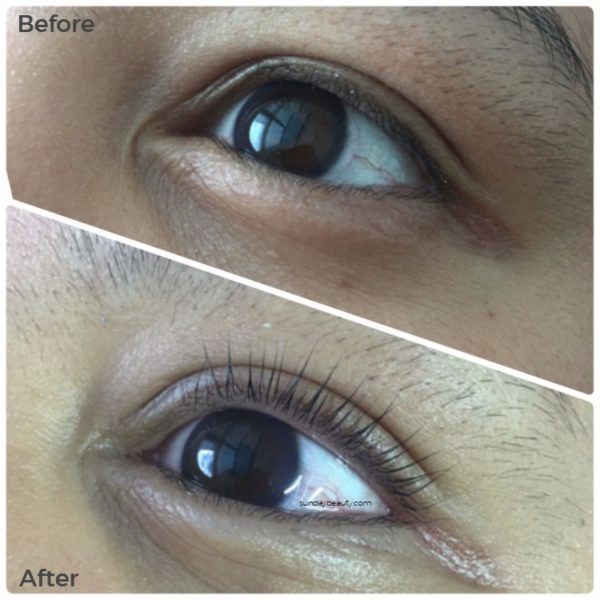 Here's what you need to know before getting a lash lift:
What is a lash lift?
The lash lift is semi-permanent eyelash treatment that lifts and curls natural lashes. A dark lash tint is usually included to complete the transformation.
What is the difference between a lash lift and a lash perm?
The lash lift is an updated, improved version of the lash perm. It's been modified to improve the health of natural lashes, while helping them to look their best.
Here are the main differences:
Lash lifts use silicone forms to shape the lashes to create a natural, 'lifted at the root' look. Lash perms use sponge rods that create a more extreme curl, often resulting in shorter looking lashes.

During a lash lift treatment, the lifting solution is placed only at the root of the lashes instead of over the entire lash to minimize the chance of weakening or damaging the hair.

Some brands such as YUMI Lashes contain keratin, which can improve the condition of lashes. YUMI Lashes products do not contain parabens or formaldehyde.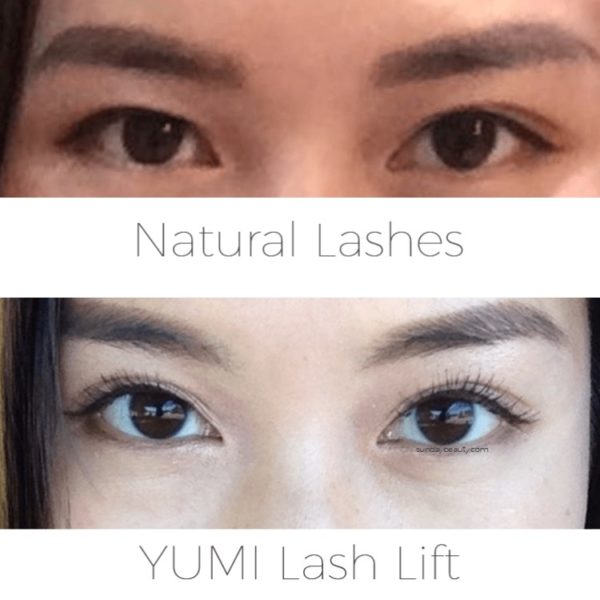 What can I expect during a lash lift appointment?
A lash lift appointment can take anywhere from 1.5 to 2 hours. During most of the appointment you'll be lying down with your eyes closed. Most people take this time to relax or nap.
Your technician will start with a consultation and the after care will be explained. Next, gel pads, often containing a moisturizing or brightening serum will be placed under your eyes. After, you'll be asked to close your eyes before the silicone forms are fitted onto your eyelids. Once your lashes have been sculpted into place onto the forms, the lifting cream solution will be applied, followed by the fixing cream solution. Finally, your lashes will be darkened with a tint and then cleansed for the final time to reveal your newly lifted lashes.
What is the after care?
In order for the lashes to set properly, they must be kept completely dry for 24-48 hours. This includes avoiding eye makeup and mascara. Once this period is over, it's safe to get your lashes wet and use any type of skincare products or makeup.
How long does a lash lift last?
On average, a lash lift lasts up to 8-12 weeks. Lashes that have been lifted do not uncurl. Instead, they are shed during the natural lash cycle, and a new one is grown in its place. The speed of your lash cycle turnover will determine how long your lash lift will last. It's recommended to wait at least 6 weeks before having another lash lift.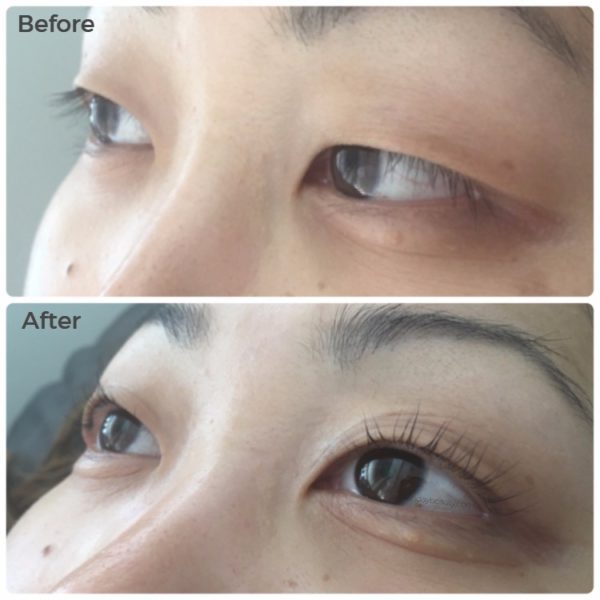 With its beautiful results and low-maintenance after care, the lash lift can definitely be a great alternative to wearing eyelash extensions, falsies (strip lashes) or mascara. Try out out this revolutionary eyelash enhancing technique at Sunday Beauty Boutique with Catherine, a certified YUMI Lashes technician located in Vancouver.