UNBELIEVABLE
Why do we believe what we believe? What is true? How do our stories shape us? How do we create and respond to the symbols we encounter in our lives? These are some of the questions posed in Unbelievable, the new exhibition opening on June 24th at the Museum of Vancouver. The media was treated to a sneak preview earlier in the week, as the show was still being mounted, so some of the photos are of work in progress.
To create the exhibition, curators delved deeply into the museum's vaults and unearthed a diverse collection of artifacts, most of which have, over the years, been pivotal in creating the stories and symbols which define Vancouver today.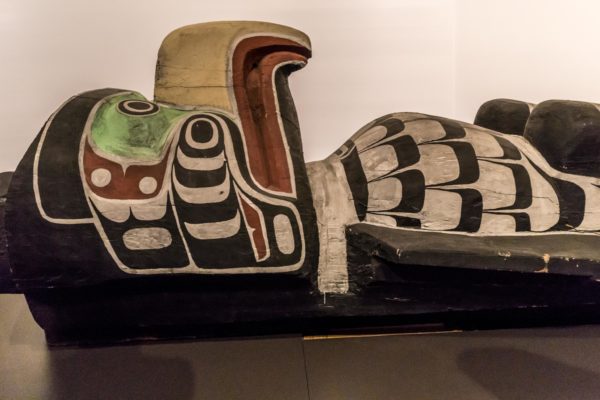 Unbelievable can be enjoyed on multiple levels. Visitors will be delighted to see the original Thunderbird totem as they enter, and will be amazed by the stories which accompany it. Some of the artifacts, such as the large red R that used to be part of the RIDGE sign and a cast of the lions gracing the Lions Gate Bridge, are more modern "totems". Each has an unbelievable story to explain its inclusion.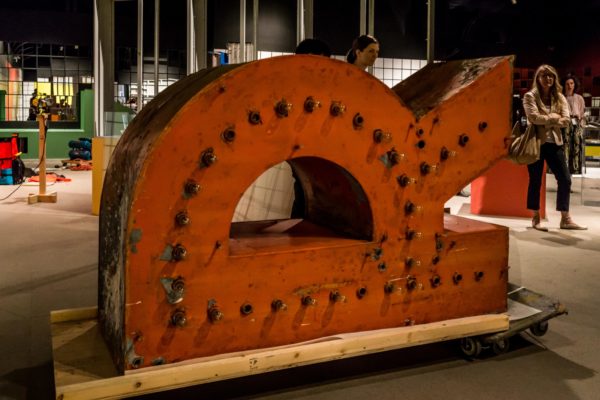 One intention of the curators is that the artifacts stimulate conversation about the important questions we are struggling with in our world – and city – today:
– In this new age of post truth/ alternative facts, how do we determine what is true?
– As we celebrate Canada's 150+ birthday this year, we need to ask: What is Canada? Who are we?
– Why do we tell the stories we tell when there are two sides to every story and multiple stories?
Architects from HCMA Architecture and Design have collaborated with the curators by creating interesting spaces using mirrors to reflect and change the perspective of patrons as they view the exhibit.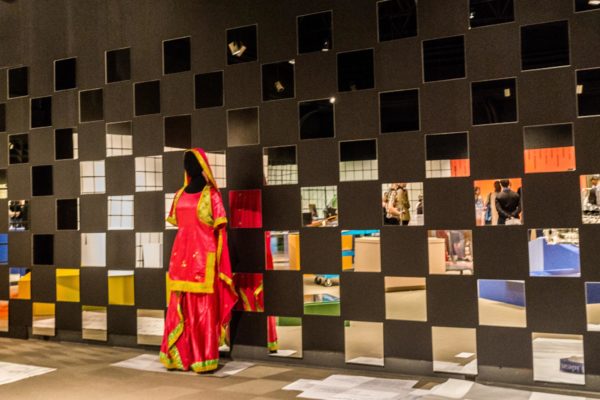 The number and kinds of objects on display is extraordinarily eclectic. They include such disparate items as a Lamborghini engine, a replica of the "Girl in a Wet suit" sculpture in Stanley Park, Vancouver's first bicycle , printing presses and a cat coat. Viewed together, visitors begin to see that the objects themselves do not tell Vancouver's stories; we create the stories.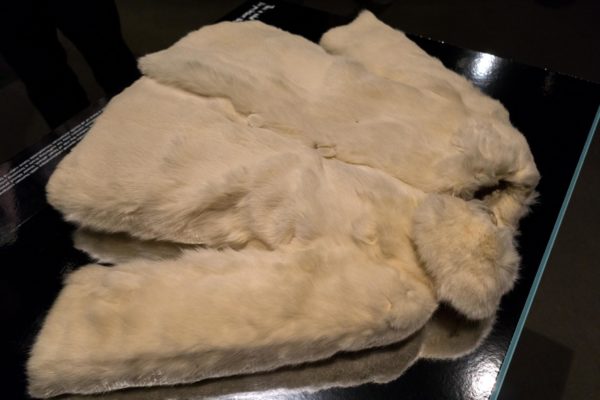 Infrastructural artifacts also have stories to tell. Different styles of manhole covers and a beam from the former Granville Street bridge are two examples. According to Gregory Dreicer, MOV's Director of Curatorial and Engagement, "the story we build around infrastructure is the story of our future. By sharing or telling a story, we can create a new history." As Vancouver prepares to undergo major changes, these symbols and stories become extremely relevant.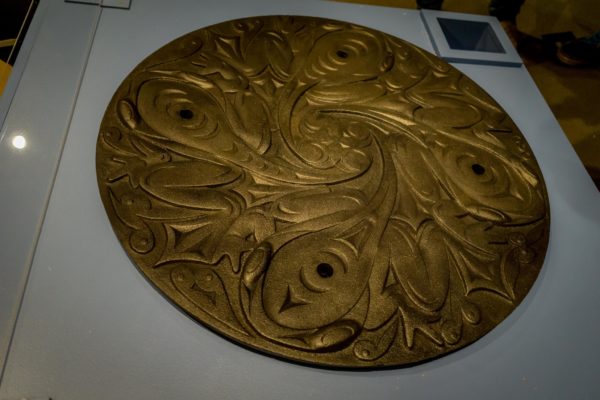 A major theme of the exhibit is Vancouver's complicated relationship with First Nations communities. Artifacts include a "small pox mask", items made by children in residential schools and E. Pauline Johnson's indigenous dress. A missionary printing press and two different Quatchi mascots from the 2010 Olympics add to the conversation.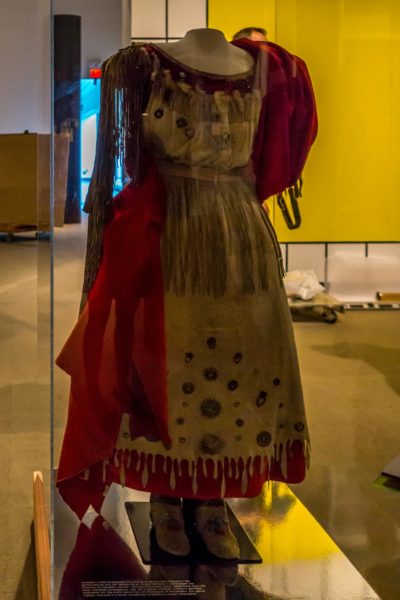 Unbelievable includes videos and several opportunities for visitors to participate, by creating and sharing stories based on some of the artifacts, suggesting appropriate symbols to represent Vancouver and to respond to questions on the "Scale of Truth".
Unbelievable will run from June 24th – September 24, 2017 at the
Museum of Vancouover
1100 Chestnut Street
Vancouver
Website: museumofvancouver.ca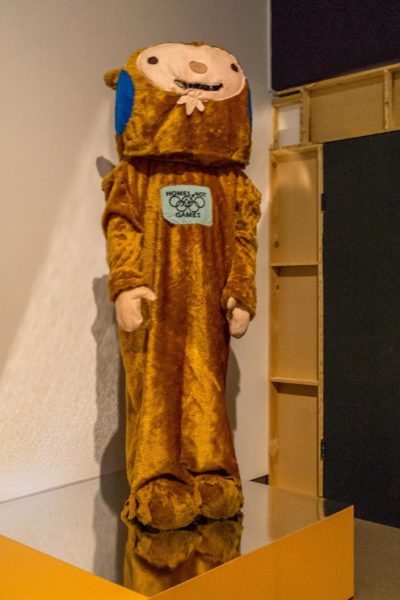 Article and photos – Judy Robb