Tickets are on sale now for Chef Meets Truck
On Tuesday, September 12, the Chefs' Table Society of BC, in partnership with the Yaletown BIA will host the second annual Chef Meets Truck in Yaletown at the intersection of Hamilton and Nelson. The event will run from 6:00pm-9:00pm and will have Vancouver restaurant chefs hopping on board local food trucks to serve up the foodie event of the season. This collaborative event brings Vancouver's hottest restaurant and food truck chefs together back to Yaletown again.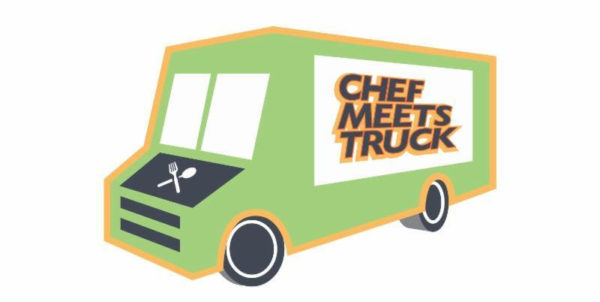 Purchase tickets for $69 + taxes and fees here. Tickets include food samples from the eight participating food trucks, as well as, wine and beer samples from Cedar Creek Estate Winery and Parallel 49 Brewery.
A portion of the ticket sales will be donated to the Greater Vancouver Food Bank.
Participating restaurants and chefs include:
Kris Barnholden of BowsXArrows
Ned Bell of Ocean Wise
Peter Fong of Ganache Patisserie
Derek Gray of Savio Volpe
Daniel McGee of Au Comptoir
Ken Nakano of Shangri-La Hotel
Makoto Ono of Mak n Ming
Matthew Stowe of Joseph Richard Group
Participating trucks include:
…And more to come!
This event would not be possible without the support of: 
About The Chefs' Table Society of British Columbia
The Chefs' Table Society of British Columbia is a registered, non-profit society composed of BC's leading chefs and culinary professionals. It is a chef-administered, province-wide collaborative dedicated to creating a foundation for the exchange of information between culinary professionals. The Society supports innovative and sustainable programs that will inspire, educate and nurture BC chefs, producers and the local food industry. The Chefs' Table Society secures apprenticeships for and bestows bursaries to emerging local chefs and also finances culinary education programs in BC schools. For more information or to become a member visit chefstablesociety.com.
Get social with the chefs on Facebook, Instagram, or Twitter.