The ballots are out and Vancouver Island's Summit Restaurant at Villa Eyrie Resort (600 Ebadora Lane, Malahat) is honoured to be amongst 30 top nominees for enRoute's coveted 2017 Best New Restaurants in Canada list. The 2,500 square feet, the 80-seat hyper local restaurant is known to deliver West Coast, Italian-inspired coastal cuisine overlooking the picturesque Saanich Inlet at 1,880 feet above sea level.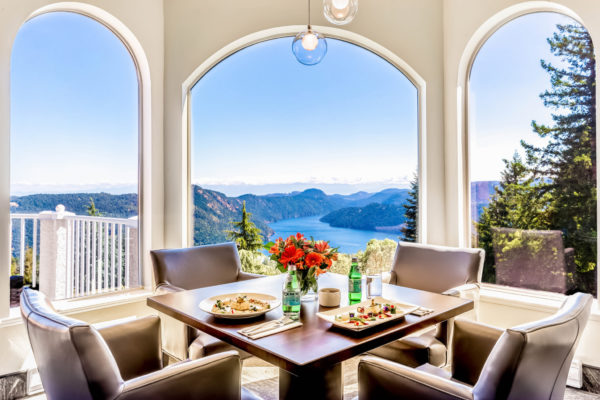 "We are thrilled to have Summit Restaurant be recognized for this prestigious accolade," says Peter Trzewik, spokes person of GAIN-Vancouver Island, who opened mountainside retreat Villa Eyrie Resort in November last year. "The restaurant truly features the finest ingredients from our surrounding Lake Cowichan area in Vancouver Island, with an Italian influence – an ode to Villa Eyrie's history.  Our chef's team have cultivated many loyal relationships with neighbouring farmers, as well as growing their own. Our front-of-house has curated a beautiful wine list from island and BC vineyards. We thank our dedicated staff and diners for helping us make this a reality."
enRoute's top 10 Canada's Best New Restaurants 2017 list will be unveiled on October 19, 2017, at a gala event in Toronto and on the CanadasBestNewRestaurants.com website, in addition to the November issue.
Summit Restaurant was launched by a team comprised of Canada's prominent hospitality individuals, including general manager Daniel Vogel, former food and beverage director at Tofino's Wickaninnish Inn; restaurant manager Ali El-Khalafawi, former restaurant manager at Newfoundland's Fogo Island Inn; and chefs Terry Pichor and Carman Ingram, both previously from Relais & Chateaux BC property Sonora Resort.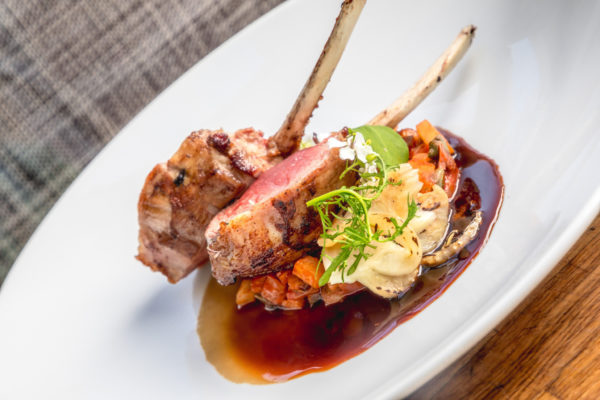 Diners at Summit Restaurant can choose to dine "alla famiglia" or from the a la carte menu, which changes seasonally. Dishes currently include BC Chinook salmon with artichoke, carrot farrotto, and summit garden pesto; Vancouver Island lamb with eggplant, fennel, and mint caponata; and Octopus giardino with pickled garden vegetables, pork sausage, artichoke, and calabrian chili vinaigrette.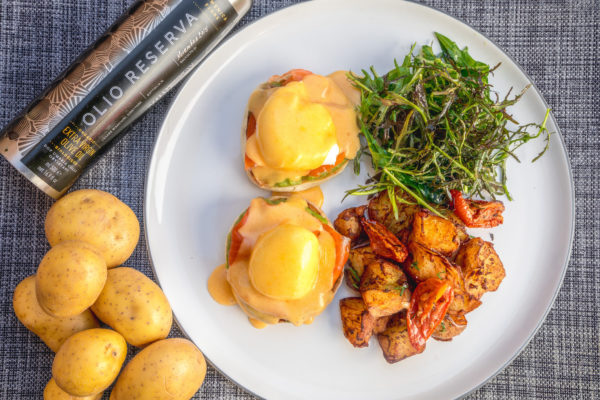 Summit Restaurant at Villa Eyrie Resort is open daily starting at 7 a.m. for breakfast, lunch and brunch at 11:30 a.m. and dinner at 5 p.m. Reservations are recommended and welcome. For more information, please visit www.villaeyrie.com/summit-restaurant.

About Villa Eyrie Resort
Inspired by Lake Como, the Villa Eyrie Resort is carved into the mountainside of Vancouver Island's Malahat Summit. Known for its elevated setting and soaring views of British Columbia's West Coast, the resort overlooks the Saanich Inlet with eagles overhead and sea underfoot. Villa Eyrie features Italian-inspired cuisine at Summit Restaurant, luxurious spa treatments at Tuscan Spa, and world-class Vancouver Island Motorsport Circuit.
Villa Eyrie Resort | 600 Ebadora Lane, Malahat, BC, V0R 2L0 | www.villaeyrie.com
Instagram: @villaeyrie | Twitter: @villaeyrie | Facebook: /villaeyrie
About Air Canada enRoute 
Air Canada enRoute is Air Canada's award-winning travel media brand. An inspirational authority for the global traveller, it reaches passengers at every step of their journey through its multimedia portfolio: print publications (including Air Canada enRoute, the iconic magazine with 1.6 million readers each month), digital channels (enroute.aircanada.com), and many prestigious programs and events. enroute.aircanada.com
Follow on Twitter and Instagram @enRoutemag, #AirCanadaTop10