Nine years ago, Parade Agency owner and former punk-rock guitarist Dax Droski co-founded the Deighton Cup as a unique 27th birthday party/present for himself and from that, the very successful Annual Deighton Cup event at Hastings Park has grown. Fellow co-founders Jordan Kallman and Tyson Villeneuve from The Social Concierge probably didn't envision an event that now encompasses two days of fun, frivolity and fabulous frocks!
The Deighton Cup Cocktail Jockey competition evolved from talented bar hosts creating unique drinks to celebrate and identify the event, as the Mint Julep is synonymous with the Kentucky Derby. This contest was traditionally held at Hastings Park on the day of the race. This year, to mark its 5th anniversary, it was held at the Reflections Bar on the 4th-floor rooftop of the Rosewood Hotel Georgia. Entry included a welcome cocktail designed by Prohibition At Rosewood Hotel Georgia Head Mixologist and Cocktail Jockey Judge, Robyn Gray.
The open setting, large seats and umbrellas served as an ideal setting for dressing up, relaxing and watching ten of the province's top bar talents create their own unique take on the classic champagne cocktail using PIPER-HEIDSIECK champagne.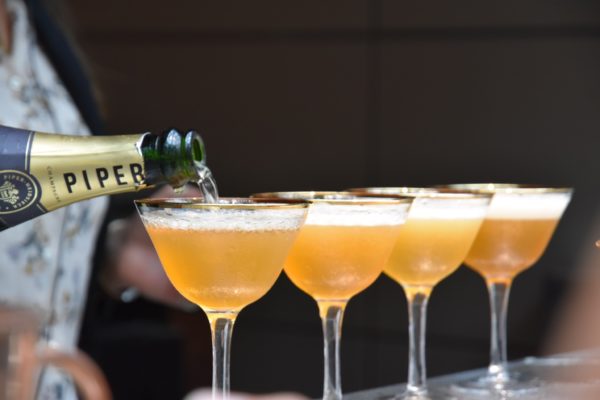 Judges Robyn Gray, Sean McGuigan from Fairmont Pacific Rim, Kelcie Jones from Chambar and Joel Virginilla from Diageo sampled a variety of sophisticated champagne-infused cocktails.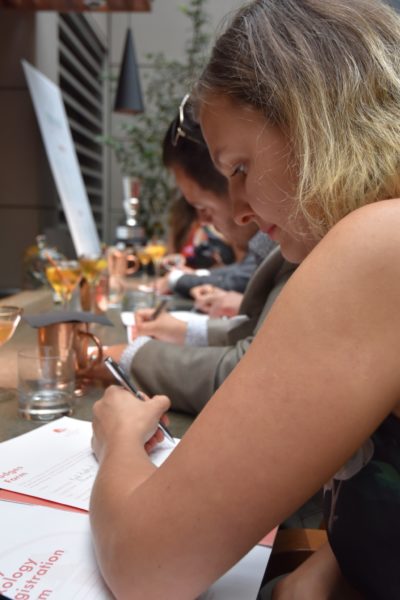 The competitors included Jasmine Radu from UVA Wine Bar, Dave Mott from Brandywine Bartending, Rod Redford from The Diamond, Chris Enns from The Botanist, Jessica Hoffmann from Four Seasons, Philipp Karatsyupa from Ancora Waterfront,
Hailey Pasemko from Wolf in the Fog, Yonah Sweetapple from Glowbal, and Jayce Kadyschuk from Clive's Classic Lounge.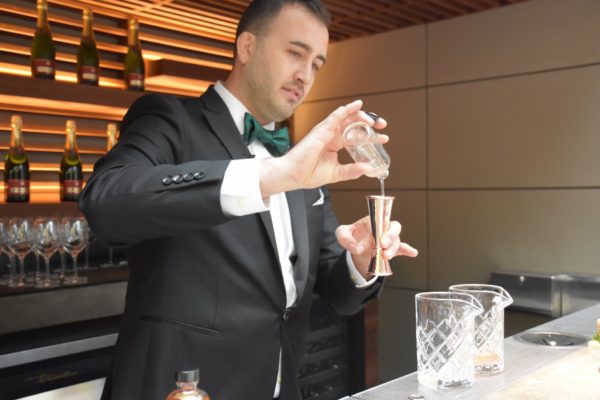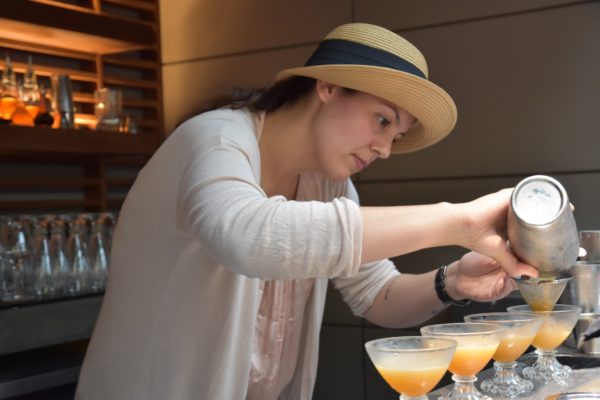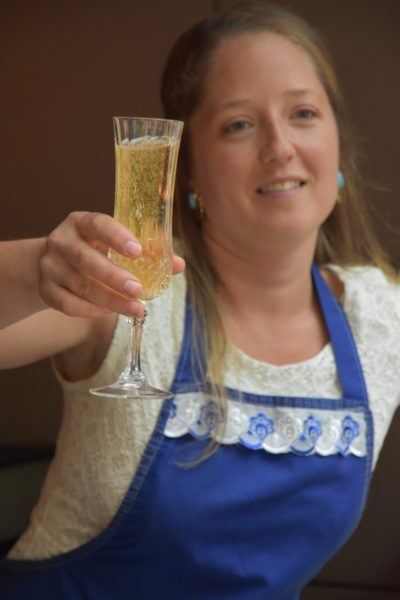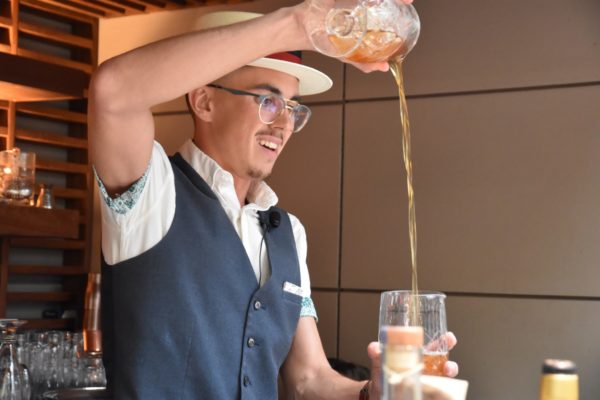 And the winner of a $1,000 cheque and a year of bragging rights was…
Michelle Medwin from The Vancouver Club, who brought her own designer Swedish crystal flutes won this year's tourney with Romaji, a concoction named for the system of spelling Japanese words with Latin-alphabet characters. Medwin's Romaji, though, is comprising plum liqueur, shiso leaf, ginger, bitters and, of course, plenty of Piper-Heidsieck.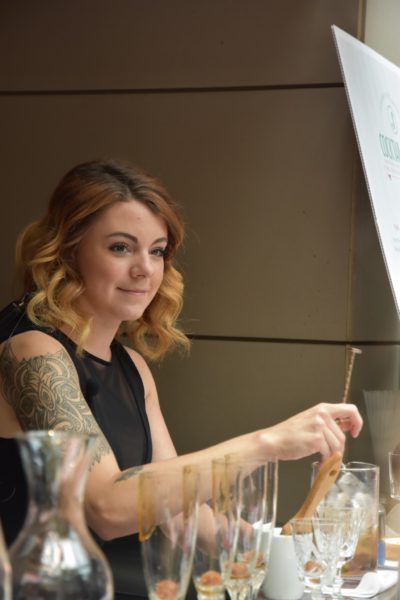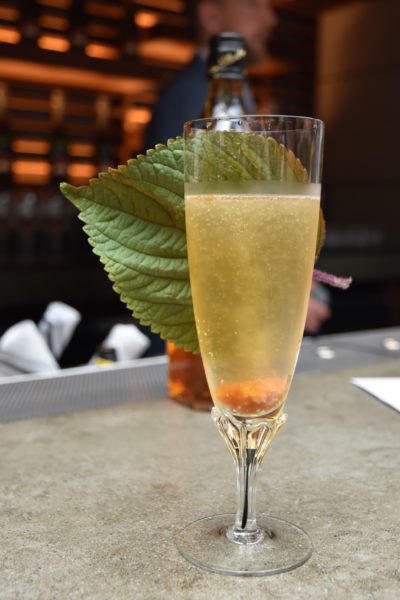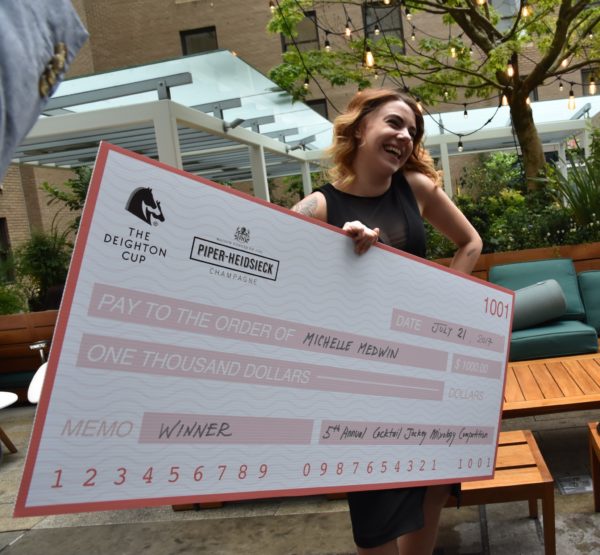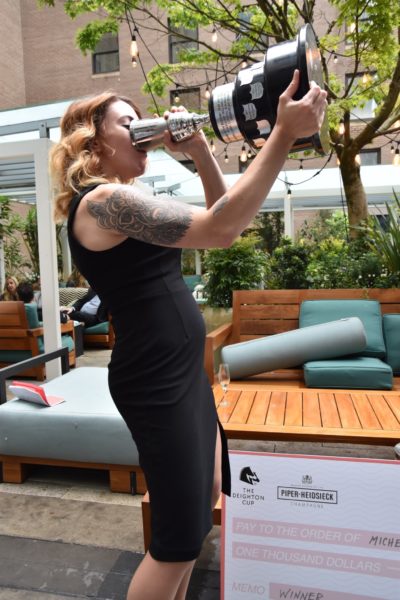 Colourful outfits were seen as spectators watched the Cocktail Jockey competition. Famous names appeared including Nicole Gomes, Top Chef Canada winner.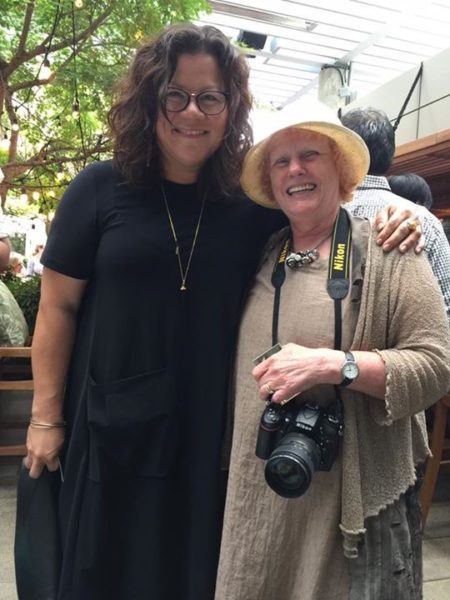 It was a perfect opening to Deighton Cup weekend!