The Deighton Cup celebrated its 10th anniversary this year – but that wasn't the only milestone surrounding this prestigious event. It was also the sixth anniversary of the much-loved and highly popular Cocktail Jockey Mixologists Competition, hosted again by Cocktail Jockey Director Alex Black and The Social Concierge's Tyson Villeneuve. And this year, 10 of BC's most talented bartenders took on classic punch in a classic setting – the Prohibition Bar at the Hotel Georgia.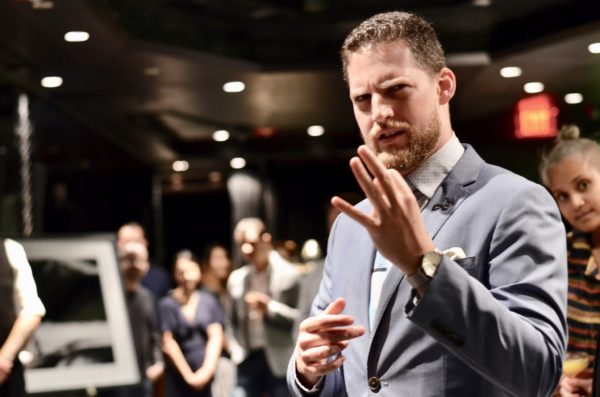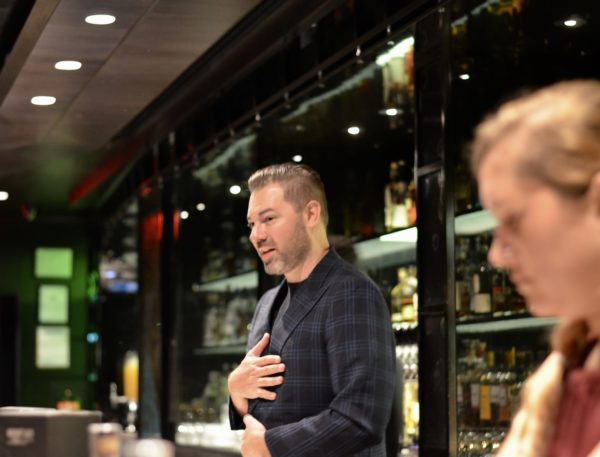 According to Wikipedia, the word punch is a loanword from Sanskrit पञ्च (pañca), meaning "five", as the cocktail was originally made with five ingredients: alcohol, sugar, lemon, water, and tea or spices. All the competitors elevated the original humble cocktail in a variety of innovative – and unexpected ways, using Mount Gay XO Rum as the featured spirit.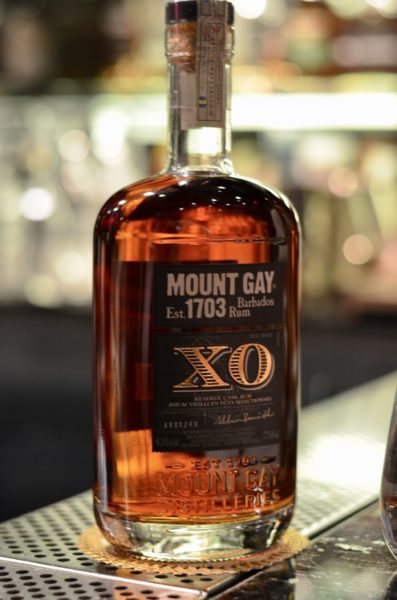 This year's judges – Sean McGuigan, Head Bartender, Fairmont Pacific Rim, Robyn Gray, Bar Manager, Rosewood Hotel Georgia, last year's winner Michelle Medwin, Lead Bartender, The Vancouver Club and Matt Hehn, Regional Marketing Manager, Southern Glazer's Wine & Spirits all said that it was one of the best competitions ever.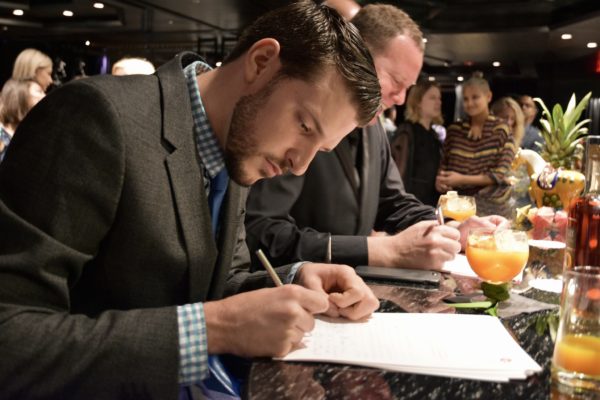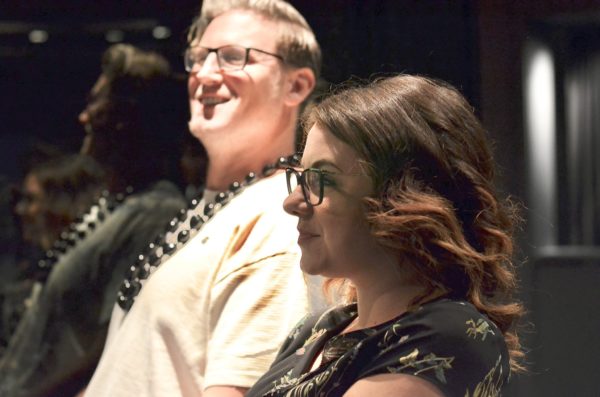 At the end of the hard-fought competition, Shane Ely walked away with First Prize and the Fastest Bartender Award, with Jayce Kadyschuk and Mike Shum taking Second and Third Place, respectively.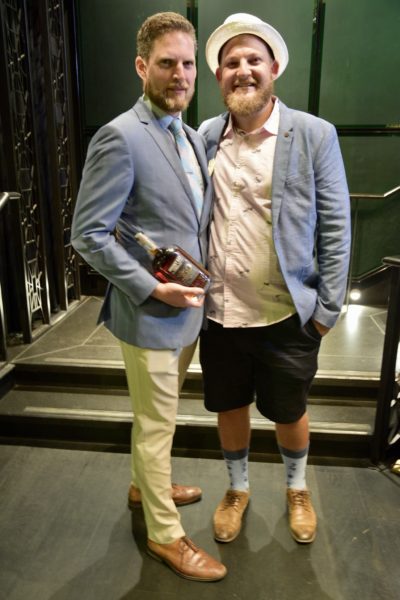 The recipe for Shane's winning Brother-in-Law Punch (party size!) follows: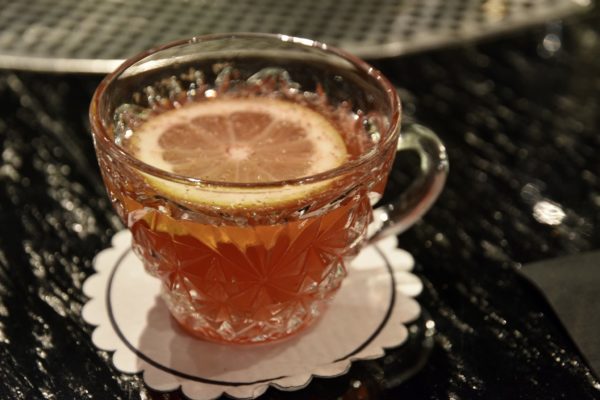 INGREDIENTS
1 bottle of Mount Gay XO Rum (750ml / 25oz)
750ml / 25oz of David's Tea Caribbean Crush (steeped overnight)
375ml / 12oz Fresh Squeezed Lemon Juice
500ml / 16oz Lemon Oleo Saccharum Syrup
METHOD
Pour all ingredients into punch bowl and serve with ladle.
To make Lemon Oleo Saccharum Syrup, leave the zest of lemons in 2 cups of turbanado sugar for 6-8 hours in the sun then add 500 ml / 12oz of boiling water.
Here's a look at all the competitors in action.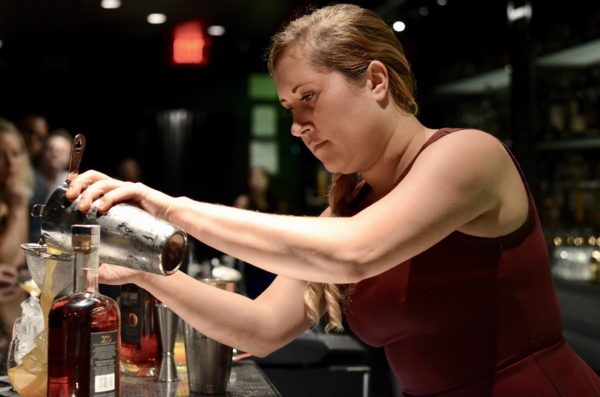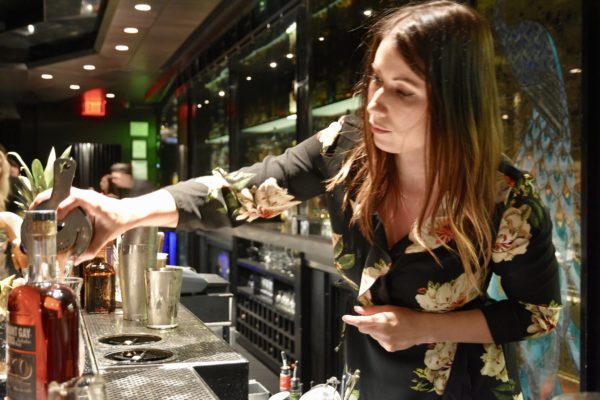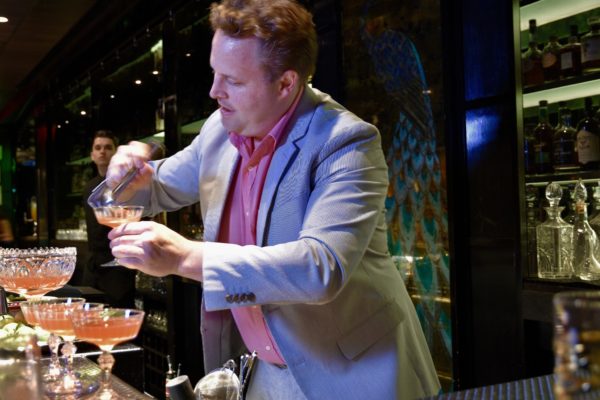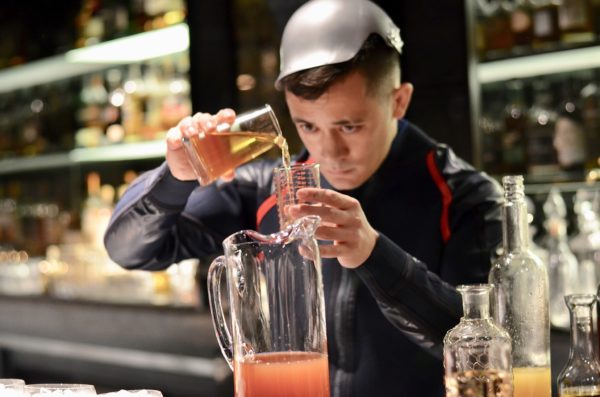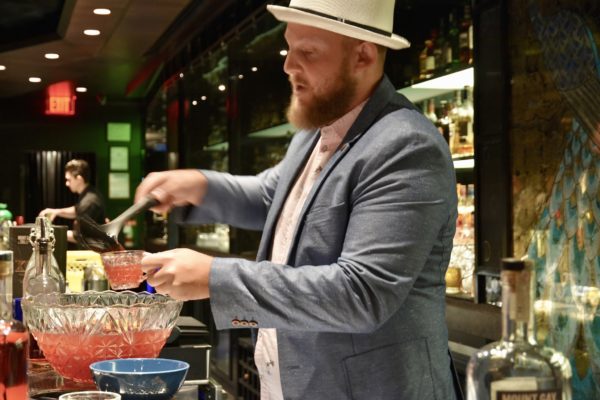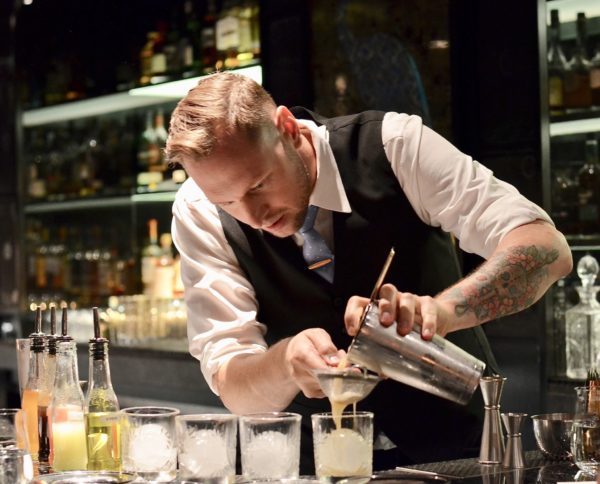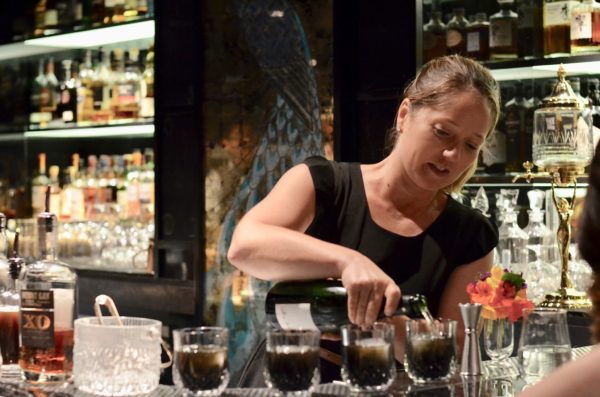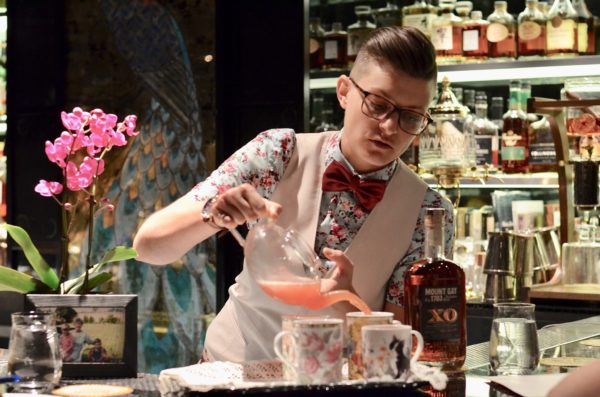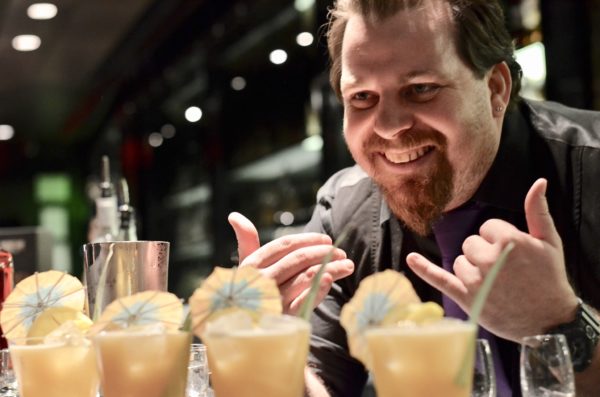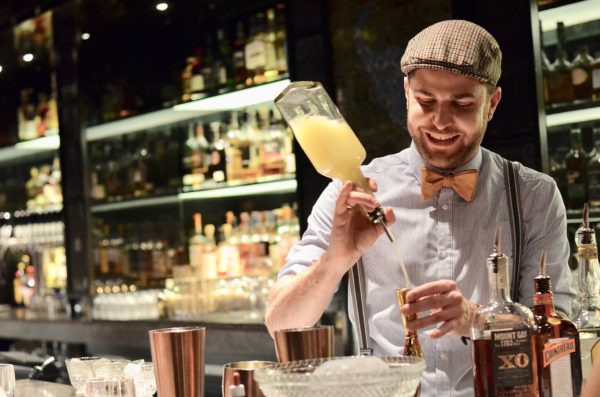 All photos by Cathy Browne. View the complete set of photos here.