Southern Music Legends Join Forces with Canadian Opera Superstar for an Inspirational Evening of Gospel Music
The Chan Centre for the Performing Arts at UBC opens its 20th anniversary season on Saturday, September 23 at 8 pm, welcoming The Blind Boys of Alabama with Ben Heppner to the Chan Shun Concert Hall. In this momentous pairing, five-time GRAMMY-winning gospel ensemble the Blind Boys will combine talents with one of the most distinguished dramatic tenors of his generation, Ben Heppner, in an evening of traditional and modern gospel music.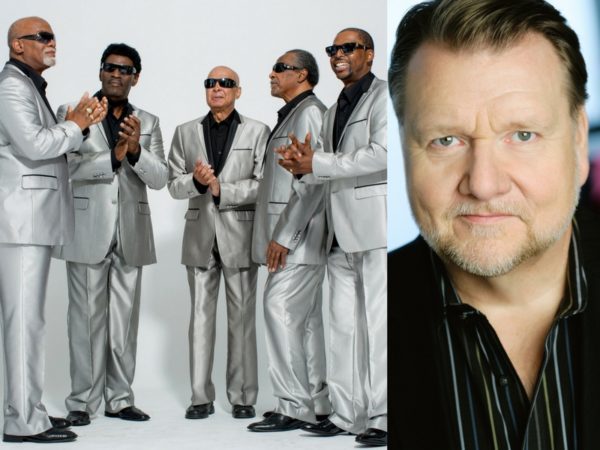 "To kick off our milestone season, we knew we wanted to invite esteemed UBC alumnus and Canadian opera icon Ben Heppner back to the Chan Centre," says Joyce Hinton, Co-Managing Director and curator of the Chan Centre Presents series. "I was fortunate enough to experience his performance in our inaugural season, so it really feels like a full circle celebration. The Blind Boys of Alabama are, of course, legends in their own right. Once I discovered their and Ben's exciting collaboration in 2015, I set out to reunite them and make this special performance a reality for our opening concert."
The Blind Boys of Alabama have the unique distinction of being recognized as both treasured forefathers and modern-day innovators of gospel music. The original members began singing together as children at an institute for the blind in the 1930s (including Jimmy Carter, who leads the group today). The group then doggedly toured throughout the south during the Jim Crow era of racial segregation, their music becoming a soundtrack for the civil rights movement.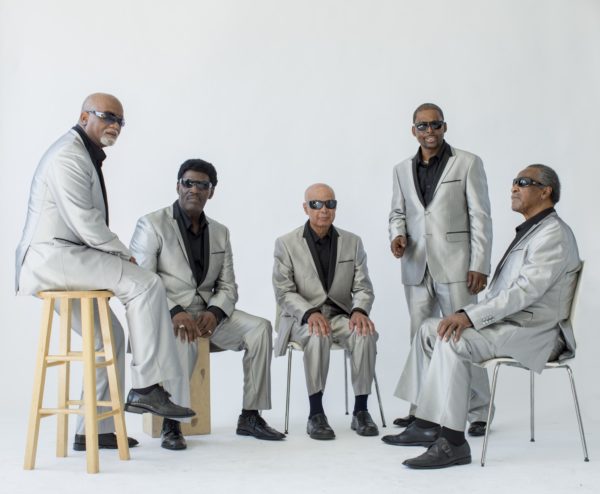 Along with their unwavering resilience, the Blind Boys flourished thanks to their unmistakable sound, which blends the precise harmonies of traditional gospel with the more animated improvisations of contemporary gospel. As musically ambitious in recent years as they were when they first began, the Blind Boys have collaborated with artists such as Peter Gabriel, Tom Waits, the Rolling Stones, Willie Nelson, and more. Further, the Blind Boys have accumulated multiple GRAMMY Awards and nominations, appeared on Broadway, and performed at the White House for three presidents – ultimately becoming one of the most famed and decorated gospel groups in the world.
Ben Heppner will add his arresting tenor to the Blind Boys' vocals. Renowned for his incisive technique and generosity with audiences, coupled with a mighty voice, Heppner reigned in the opera world for a decades-spanning career. In his youth, Heppner sang hymns and gospel music in church in Dawson Creek, BC, and continued his artistic journey studying music at the University of British Columbia. He went on to win the 1988 Metropolitan Opera Auditions, and thus began an illustrious career that has taken him to prestigious venues including La Scala, Covent Garden, Vienna State Opera, the Salzburg Festival, and the Paris Opera, to name a few.
Heppner's performances in many of the greatest and most ambitious opera roles have garnered him numerous awards and distinctions: appointment as a Companion of the Order of Canada, two JUNO Awards, an International Emmy Award, and a GRAMMY Award. He retired from the regular opera circuit in 2014, but continues to offer his voice to new projects and collaborations, in addition to hosting two CBC radio shows: Saturday Afternoon at the Opera and Backstage with Ben Heppner.
In a rare presentation on September 23, 2017, Heppner will return to his gospel roots, performing on his own and together with the Blind Boys. Audiences will also be treated to new works from the Blind Boys' upcoming record, Almost Home, set for release on August 18, 2017.
About The Chan Centre for Performing Arts at UBC (chancentre.com)
Since 1997, The Chan Centre for the Performing Arts in UBC's Arts & Culture District has earned an international reputation for its striking design, stellar acoustics, and exceptional programming. Artists, critics, and patrons alike are unanimous in their praise of the facility, winning it a place among North America's premier performing arts venues. The Chan Centre boasts three unique venues: the superb Chan Shun Concert Hall, the dramatic Telus Studio Theatre, and the intimate Royal Bank Cinema. From classical, jazz, theatre, and opera to world music, the Chan Centre is a vital part of UBC campus life where artistic and academic disciplines merge to inspire new perspectives on life and culture. Past performers and guest speakers include Wynton Marsalis, His Holiness the Dalai Lama, Renée Fleming, Dan Savage, Yo-Yo Ma, Trombone Shorty, Sigur Rós, Dianne Reeves, Anoushka Shankar, Orquesta Buena Vista Social Club, Chick Corea, and Herbie Hancock.
LISTING INFORMATION
The Chan Centre presents:
The Blind Boys of Alabama with Ben Heppner
Date:
Saturday, September 23, 2017 at 8pm
Ticket prices:
From $54
Address:
Chan Centre for the Performing Arts
University of British Columbia
6265 Crescent Road, Vancouver, BC V6T 1Z1
Box Office:
604-822-2697 / chancentre.com
In person at the Chan Centre ticket office
Open Tue-Sat, 12pm-5pm
Website: