Landmark 2017/18 Series Showcases Artistry Spanning the Globe – Chan Centre
The Chan Centre for the Performing Arts at the University of British Columbia (UBC) marks its 20th anniversary with a tremendous 2017/18 concert series, filled with unique collaborations, brand new productions, and much-adored favourites in the Chan Shun Concert Hall. Gospel vocalists from America's Deep South; virtuosic acrobatics direct from Down Under; Cuban musical trailblazers; South African jazz legends; and many more will take part in this milestone season, celebrating one of Vancouver's treasured venues.
"Throughout its 20-year history, artists from all corners of the globe have set foot on the Chan Centre stage to share a piece of themselves through their art," says Joyce Hinton, Co-Managing Director and curator of the Chan Centre Presents series. "The visionary design of the late architect Bing Thom continues to inspire the extraordinary talent we welcome each season."
The 2017/18 Chan Centre Presents series includes: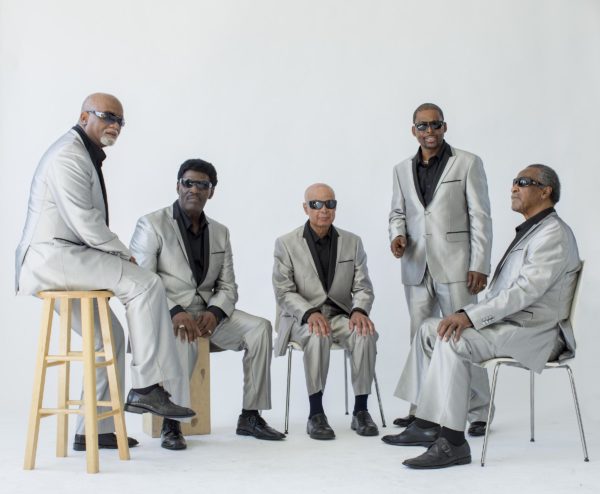 THE BLIND BOYS OF ALABAMA WITH BEN HEPPNER
Saturday, September 23, 2017 at 8pm
The Blind Boys of Alabama are living legends whose music served as a soundtrack to the civil rights movement, and have earned five GRAMMY Awards over their far-reaching careers. Ben Heppner – a UBC alumnus who performed in the Chan Centre's inaugural season – began singing church hymns in Dawson Creek, BC, and grew to become a leading Wagnerian tenor. In this seemingly unlikely pairing, The Blind Boys' match their soulful harmonies with Heppner's mighty vocals for an uplifting night of gospel music.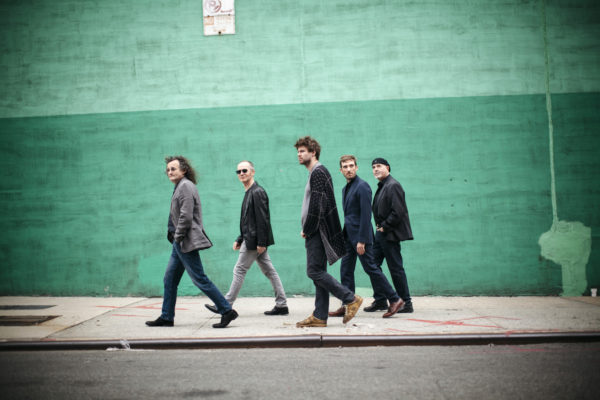 THE GLOAMING
Sunday, October 15, 2017  at 7pm
Following their Canadian debut at the Chan Centre in 2014, the Irish supergroup returns for an emotionally-charged performance filled with ethereal vocals and sweeping melodies. The band's five master musicians blend Celtic traditions with a distinctly contemporary style, resulting in a wholly original, and captivating sound. Back by popular demand, the renowned ensemble share new repertoire from the "exquisite, powerful" and "gloriously emotional" (The Guardian) follow-up album, 2.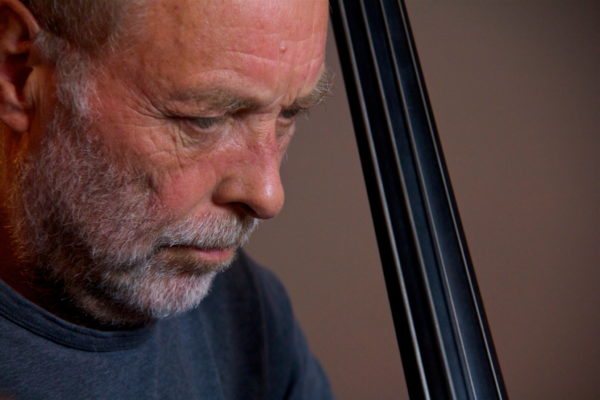 DAVE HOLLAND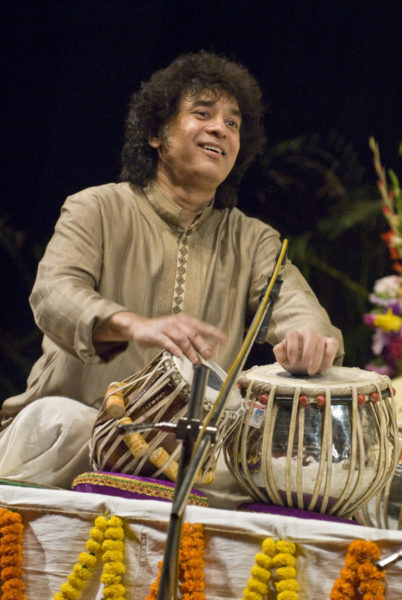 ZAKIR HUSSAIN
CROSSCURRENTS
Saturday, October 28, 2017 at 8pm
The reigning master of tabla and Chan Centre favourite Zakir Hussain turns his brilliant mind to the intersection of jazz and Indian music. Joining forces with the great jazz bassist, bandleader, and composer Dave Holland, alongside a superb quintet, which includes saxophonist Chris Potter and award-winning Bollywood film composer and vocalist Shankar Mahadevan, the group masterfully explores these two styles that are connected despite being worlds apart.

RUTHIE FOSTER, JIMMIE DALE GILMORE AND CARRIE RODRIGUEZ
Wednesday, November 8, 2017 at 8pm
Three artists rooted in the songwriting tradition of the Lone Star State perform a musical evening with a little bit of grit and a whole lot of heart. Foster with her powerhouse voice and gentle blues rhythms; Gilmore with his renowned storytelling and song interpretation; and bilingual songstress Rodriguez, known for fusing fiddle with gorgeous Spanish and English vocals, share the stage for the first time as part of the Texas Troubadours project.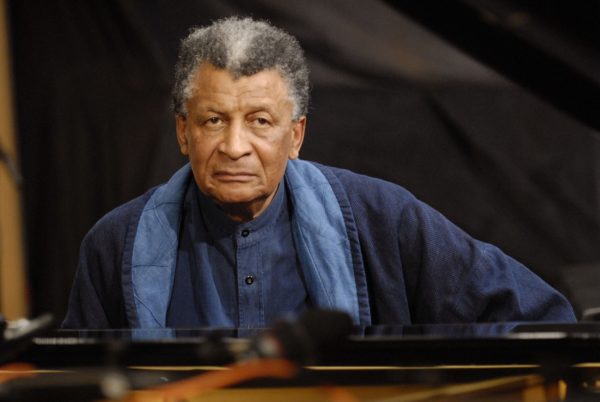 ABDULLAH IBRAHIM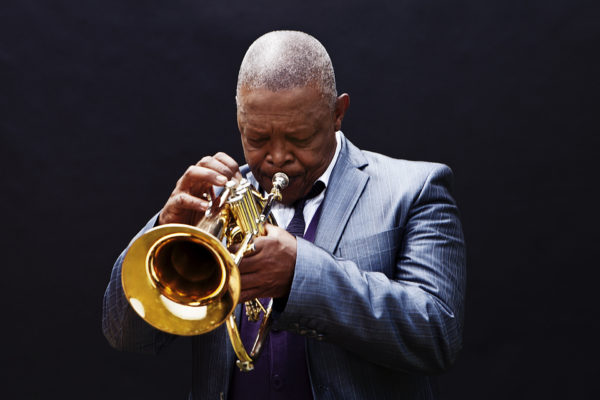 HUGH MASEKELA 
THE JAZZ EPISTLES
Sunday, February 18, 2018 at 7pm
Two original members of The Jazz Epistles, the historic ensemble that helped embolden South Africans in their struggle for freedom under apartheid, reunite over half a century later in a truly special tribute concert. Masekela, who was mentored by the great Duke Ellington and Dizzy Gillespie, demonstrates unwavering virtuosity on the trumpet. Ibrahim, the pianist named "South Africa's Mozart" by Nelson Mandela, continues to charm with ultimate grace on the keys. For this rare joint appearance, the duo will be backed by the musicians of Ibrahim's distinguished band Ekaya.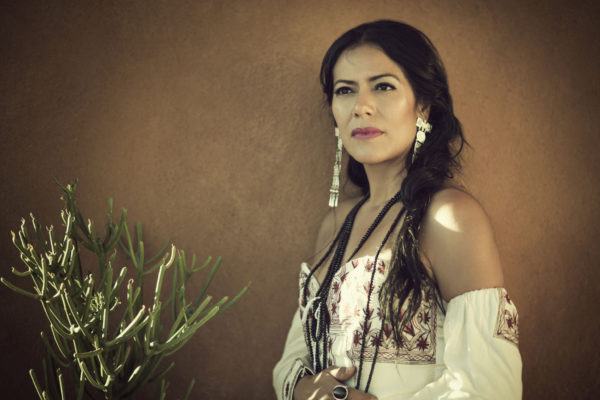 LILA DOWNS
Saturday, March 10, 2018 at 8pm
Lila Downs is a fervent, adventurous spirit known for her vibrancy, originality, and theatrical sensibility. A Mexican-American singer with proud Indigenous roots and a powerful social conscience, she has received numerous accolades and awards including a GRAMMY and four Latin GRAMMY's. For this Chan Centre appearance, Downs reveals brand new songs from her forthcoming album, Salon Lágrimas y Deseos, which focuses on feminism, political activism, and the celebration of Latin American women.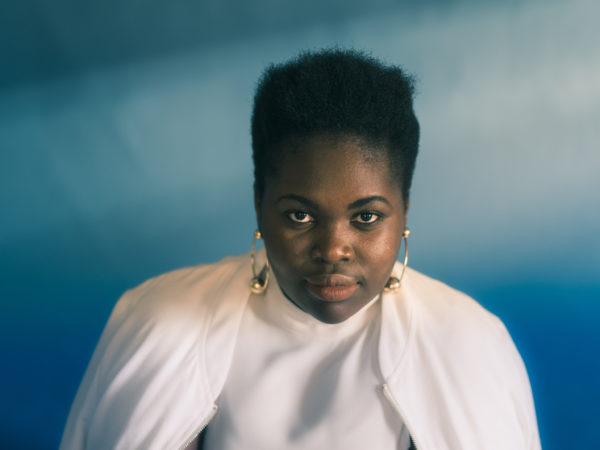 DAYMÉ AROCENA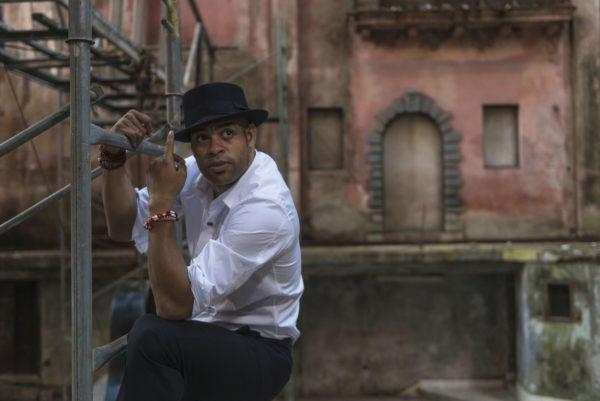 ROBERTO FONSECA
Sunday, April 15, 2018 at 7pm
She is a soaring, young musical force praised for uniquely merging jazz, rumba and Cuban neo-soul in her acclaimed sophomore album, Cubafonia (2017). He is the famed pianist who replaced Buena Vista Social Club's™ Rubén González, and masterfully traces Cuban music roots, from contradanza, to cha-cha-cha, in his 2016 album, ABUC. In a dynamic co-bill, Cuba's next generation stars spark new love for the sound of their country.
CIRCA: OPUS
Saturday April 28, 2018 at 8pm
Australia's bold, contemporary circus company has amassed fans across six continents with its breathtakingly beautiful and heart-stopping productions. Opus interprets Shostakovich's deeply moving quartets into stunning physical feats of strength and poetry. Between delicate gestures, and highly charged choreography, fourteen acrobats intermingle with instrumentalists to explore the relationship between sound and movement.
CHAN CENTRE CONNECTS SERIES
The Chan Centre proudly complements their presentations with a thought-provoking outreach series, Chan Centre Connects. Through enlightening artist and expert talks, panel discussions, workshops, master classes, and film screenings, the series offers audiences a platform for more in-depth engagement with the season's programming. Chan Centre Connects events are updated online throughout the year at chancentre.com/connects.
BEYOND WORDS SERIES
The Beyond Words series in the Chan Centre's intimate Telus Studio Theatre explores the transformative power of storytelling through cutting-edge multidisciplinary works.
Cartoonist, activist and author Kate Evans speaks to her graphic novel, Threads, in a compassionate, and eye-opening evening, Friday, September 29, 2017 at 7:30pm. Part art, part reportage, she calls attention to Europe's refugee crisis in Calais, France. Through projected images with live musical accompaniment, Evans reveals the harsh realities faced by the world's marginalized peoples. Polaris Prize-winning Inuit vocalist Tanya Tagaq and innovative Greenlandic mask dancer Laakkuluk Williamson Bathory reclaim Indigenous women's stories through stirring vocals and expressive physical performance, Friday, March 16 & Saturday, March 17, 2018 at 7:30pm. Delving into darkness and emerging into the light, these celebrated Canadian performers tackle themes of retribution and reconciliation.
Single tickets for the 2017/18 series go on sale at 12 noon on June 13, 2017.
Subscription packages are on sale as of May 2, 2017 and include complete eight-show subscriptions as well as three-show, and six-show packages.
Subscriptions can be purchased in the following ways:
•Online at ­chancentre.com
•By phoning (604) 822-2697, Tuesday – Saturday, 12 noon – 5pm.
•In person at the Chan Centre ticket office, 6265 Crescent Road, UBC (Tuesday to Saturday): 12 noon to 5pm. *The Chan Centre ticket office is closed on Sundays, Mondays, and statutory holidays.
About The Chan Centre for Performing Arts at UBC (chancentre.com)
Since 1997, the Chan Centre for the Performing Arts in UBC's Arts & Culture District has earned an international reputation for its striking design, stellar acoustics, and exceptional programming. Artists, critics, and patrons alike are unanimous in their praise of the facility, winning it a place among North America's pre­­­­mier performing arts venues. The Chan Centre boasts three unique venues: the superb Chan Shun Concert Hall, the dramatic Telus Studio Theatre, and the intimate Royal Bank Cinema. From classical, jazz, theatre, and opera to world music, the Chan Centre is a vital part of UBC campus life where artistic and academic disciplines merge to inspire new perspectives on life and culture. Past performers and guest speakers include: Wynton Marsalis, His Holiness the Dalai Lama, Renée Fleming, Dan Savage, Yo-Yo Ma, Buena Vista Social Club, Sigur Rós, Mavis Staples, Anoushka Shankar, Trombone Shorty, Chick Corea and Herbie Hancock.