Hard to believe it was last May when APVSA rolled into town with a wonderful selection of French, Spanish, Italian and Swiss wines. Accélérateur à l'export des Vins Français en Amérique du Nord conduct a wine tasting tour throughout North American and Vancouver is fortunate to be on the circuit with a wine tasting about three times every year.
The Wine Not! Tour included wines from Beaujolais, Bordeaux, Champagne and Languedoc as well as a small sampling from Spain and Switzerland. When I attend the APVSA wine tastings I am usually accompanied by a lover of red wines. This works perfectly for me because then I get to taste the Champagnes that are almost always represented at the APVSA tastings.
If you are not seeing these wines in your favourite wine store or restaurant you need to speak with the proprietor, manager and sommelier to be sure they are attending the APVSA Wine Tasting Tours. Next Tour comes to Vancouver on September 20th when APVSA presents Wine More Time Tour.
All of the wines were excellent but these were my personal favourites of the Wine Not! Tour:
CHAMPAGNE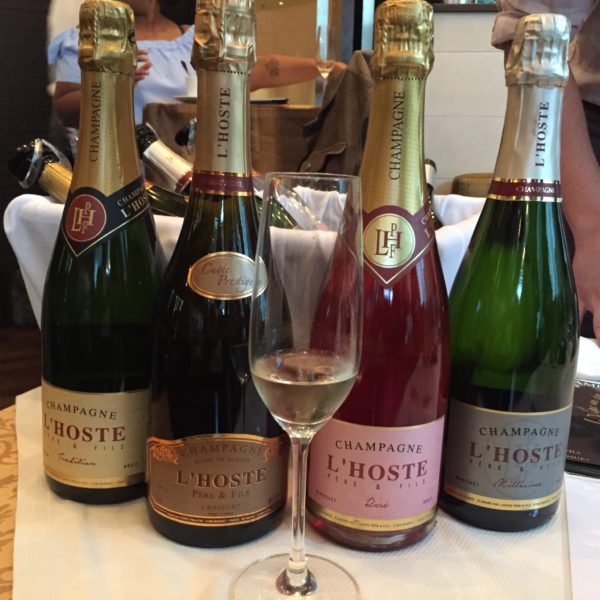 CHAMPAGNE L'HOSTE
Champagne
Dynamic family business producing fresh and fruity champagnes mostly with Chardonnay, Champagne L'Hoste likes to work environmentally friendly and respecting the tradition.
Champagne L'Hoste – Brut Tradition – white
Champagne L'Hoste – Cuvée Prestige Blanc de Blancs – white Champagne L'Hoste – Rosé – rosé
Champagne L'Hoste – Millésime 2011 – white – 2011
CHAMPAGNE ALEXANDRE DEMARJORY
Champagne
The vineyard passion, the traditions respect, an authentic product, our Champagne Here are the main words to qualify our domain.
Champagne Alexandre Demarjory – Cuvée Brut Céleste – white                                    Silver Medal Vinalies Internationales 2016
Champagne Alexandre Demarjory – Cuvée Extra Brut Céleste – white Champagne Alexandre Demarjory – Cuvée Rosé Céleste – rosé                                                         Gold Medal Vinalies Internationales 2015
CHAMPAGNE PHILIPPE GONET
Champagne
The house has built its reputation on Blanc de Blancs for the past 100 years. While technically a negociant, the Gonet family is among the largest family growers in Champagne and the majority of their production is from estate grown fruit. Pierre and Chantal are committed to espousing the terroir of Le Mesnil through their distinct Blanc de Blancs cuvees.
Champagne Philippe Gonet – Roy Soleil Grand Cru Blanc de Blancs Brut 93/100 Robert Parker 16/20 Bettane & Desseauve 201416/20 Gault & Millau 1* Guide Hachette
91/100 Wine Spectator
Coup de Coeur Andreas Larson
Champagne Philippe Gonet – Millésime 2009 Grand Cru Blanc de Blancs 91/100 Stefan Tylzer 16,5/20 Revue des Vins de France
CHAMPAGNE CHARLES CLEMENT
Champagne
A terroir between pure sky and vast horizon…
Champagne Charles Clément – Cuvée tradition Brut – white                                               Gold Medal Concours Général de Paris
Champagne Charles Clément – Cuvée Spéciale Brut – white Champagne Charles Clément – 100% Pinot Noir – white                                                                                                   Silver Medal Concours Général de Paris
Champagne Charles Clément – Millésime Brut – white – 2005                                           Silver Medal Concours Général de Paris 10
www.champagne-charles-clement.com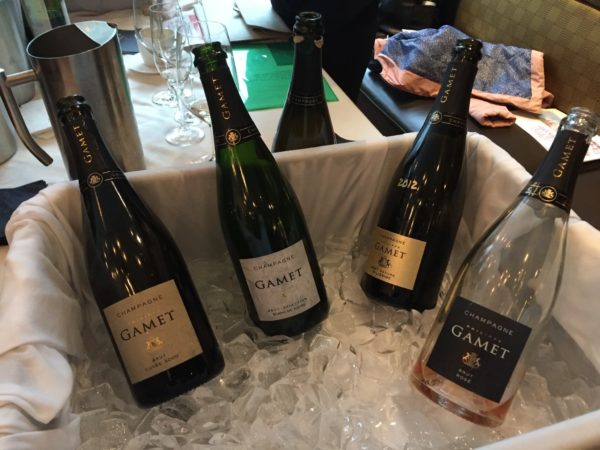 CHAMPAGNE PHILIPPE GAMET
Champagne
« Blend black with black, you'll get… white! Located in Mardeuil, Damery and Fleury-la-Rivière, our grapes Meunier and Pinot Noir will give you Blanc de Noirs ! »
Champagne Gamet – Caractères – white                                                                       Bronze Medal Decanter 2016
Gold Medal Vignerons Indépendants 2016 14,5/20 Gault & Millau 2017
17/20 Le Point Spécial Champagne 2017 Gold Medal Mundus Vini 2017
Silver Medal Vignerons Indépendants 2017
Champagne Gamet – Rosé                                                                                      Commended Decanter 2016 Gold Medal Mundus Vini 2016 14,5/20 Gault & Millau 2017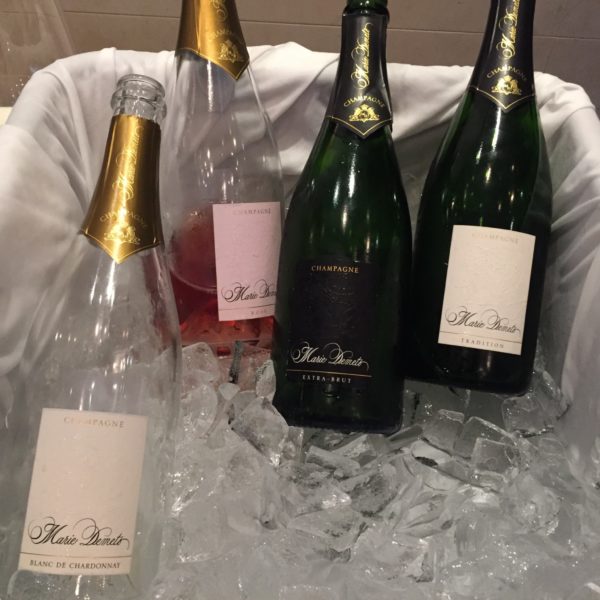 CHAMPAGNE MARIE DEMETS
Champagne
Champagne Marie Demets – Cuvée Tradition Brut Champagne Marie Demets – Cuvée réserve Extra Brut Champagne Marie Demets – Cuvée Blanc de Chardonnay Champagne Marie Demets – Cuvée Rosé (available at Everything Wine at $58.49 before taxes.) Previously available at BCLDB
Marie Demets – Cuvée réserve Extra Brut Champagne Marie Demets – Cuvée Blanc de Chardonnay Champagne Marie Demets – Cuvée Rosé Previously available at BCLDB
Champagne Marie Demets – Cuvée Blanc de Chardonnay Champagne Marie Demets – Cuvée Rosé
Champagne Marie Demets – Cuvée Rosé
LANGUEDOC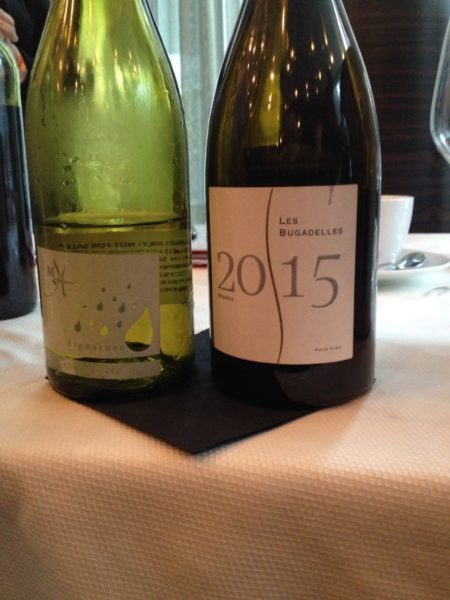 MAISON ALBERT
Château Auris – Corbiéres – Terrasses de Béa Red 2015 "easy drinking MvdG"
Château Auris – Corbiéres – Le Souffle de l'ange Red 2015
Domaine Les Bugadelles – Pays d'Oc – MA Signature – Pinot Noir 2015 "tight, tannins MvdG"
Domaine Les Bugadelles – Pays d'Oc – MA Signature Chardonnay 2016 "clay soil MvdG"
Domaine Les Bugadelles – Pays d'Oc White 2014  88/100 Wine Enthusiast
Domain Les Bugadelles – Pays d'Oc Red 2015 "has an East Coast distributor MvdG"
SPAIN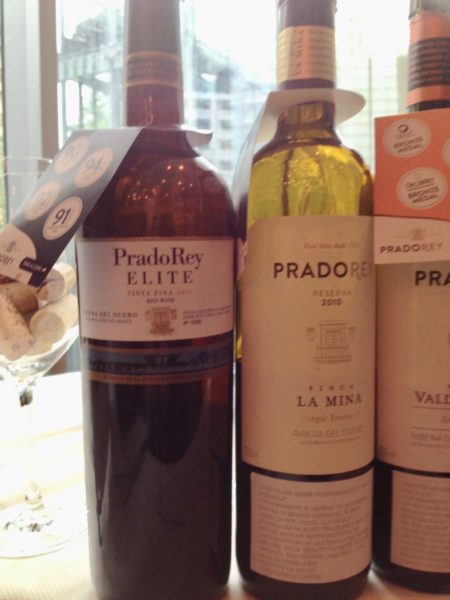 BODEGAS PRADOREY
Spain
« PRADOREY, producing estate wines since 1503 »
Pradorey Roble – Ribera del Duero – Red – 2015      "very approachable tannins MvdG"                                                   Bronze ISWC 2016
Pradorey Crianza Finca la Mina – Ribera del Duero – Red – 2013                                       90 points Peñin
Pradorey Reserva Finca la Mina – Ribera del Duero – Red – 2010                                   92 points Peñin 2015
Elite – Ribera del Duero – Red – 2009      "$50-60 very good MvdG"                                                                                92 points Robert Parker, 91 points Wine Spectator, 94 points Peñin, 90 points Wine Enthusiast
Pradorey Rosé oak fermented – Rosé – 2015                                                                       89 points Peñin
Pradorey Verdejo – Castilla y León – White – 2016                                                                90 points Peñin