New and classic autumn pastries now available at Beaucoup Bakery
Step into fall with the return of classic favourites and new autumn-spiced pastries at Beaucoup Bakery & Café (2150 Fir Street). Returning treats include the pyramid-shaped Pumpkin Tart and decadent Apple Pie Croissant, while the latest creations by co-owner and head pastry chef Betty Hung are sure to fill baskets and bellies with the Plum Rosemary Bostock, Chocolate Financier with Chili, Butternut Squash Pesto Tarte, and a Jambon Croissant Sandwich.
"Fall is easily one of my favourite seasons," explains Hung, who co-owns Beaucoup Bakery with her brother Jacky Hung. "Not only is nostalgia at play with many of the flavours, such as cinnamon, apples, and pumpkins, there is also a special comforting feeling when people bite into pastries with those ingredients. There is nothing better than enjoying one of these treats on a brisk autumn morning. Our team and I also love experimenting with unexpected combinations, such as the plum with rosemary in our bostock."
Add a Chocolate Financier with Chili ($2.75) to any tea or coffee order. These small almond tea cakes are made with Valrhona Tainori chocolate, crunchy cocoa nibs, black salt, and some chilli for some heat.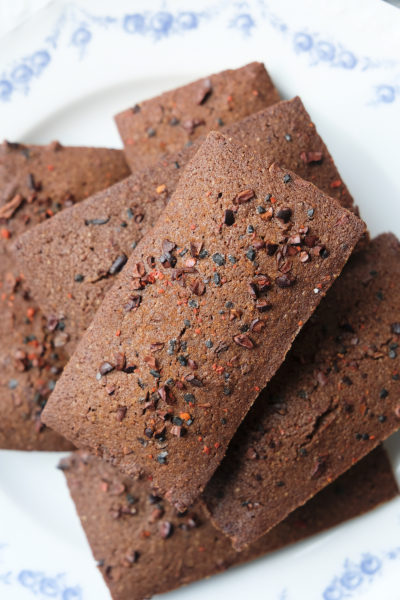 Plum is the star in the new Plum Rosemary Bostock ($4.75). Composed of house made brioche infused with lemon syrup, topped with rosemary plum compote, toasted almonds, and dusted with plum powder, the purple fruit really shines.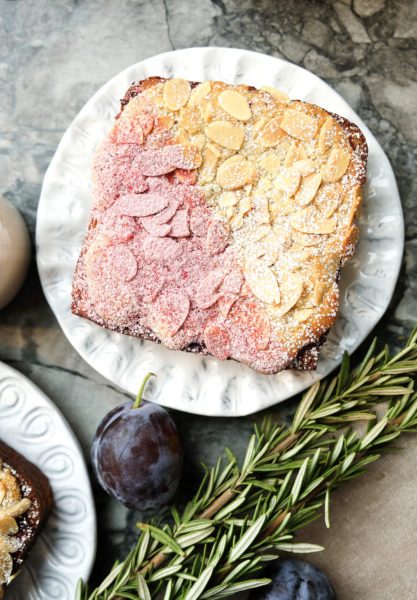 Pumpkin Tart ($6) is a returning favourite with baked spiced pumpkin filling, candied pumpkin seeds, candied orange peel, crystallized ginger, and topped with torched meringue in a buttery pastry shell. Another beloved item is the Apple Pie Croissant ($4.95) with a cinnamon apple filling, almond frangipane, and almond streusel.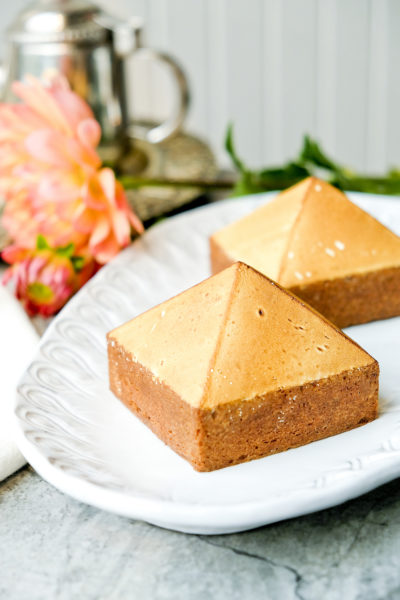 Beaucoup Bakery's two new savoury items are great for a snack or lunch. The Butternut Squash Pesto Tarte ($4.95) is made with layered pastry, butternut squash puree, roasted butternut squash and onions, walnut sage pesto, pecorino cheese, toasted walnuts, and white balsamic pear salad.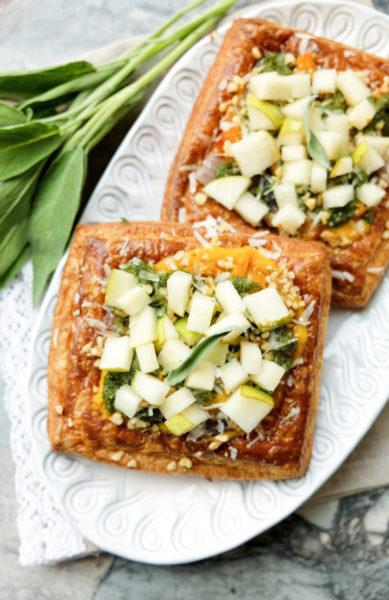 The Croissant Sandwich ($9.50) is both flaky and packed with flavour, featuring a mustard spread, house made honey mustard dressed coleslaw, jambon des aimes and maple ham from Granville Island's Oyama Sausage Company, thyme, fresh apple slices, and creamy blue cheese.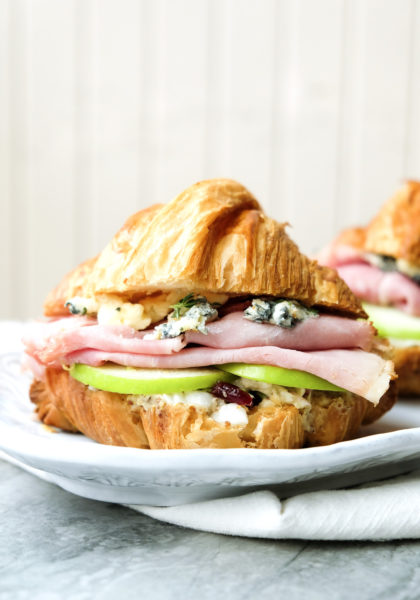 All Beaucoup Bakery items are made fresh daily and can also be pre-ordered for pick-up in large quantities. Fall items are seasonal and will be available until November 26, 2017. For more information, please visit www.beaucoupbakery.com.
About Beaucoup Bakery
Beaucoup Bakery & Café opened its doors in December 2012, offering French-inspired pastries. The reason for opening Beaucoup Bakery was simple, to leave the world a happier place, even if through something as simple as a cookie. The company's priority is to put care and pride into everything it does, from the ingredients used and the little details that go into the baking, through to the way the company treats valued customers and friends.
Beaucoup Bakery | 2150 Fir Street, Vancouver, BC, V6J 3B5 | 604-732-4222 |
Twitter: @BeaucoupBakery | Instagram: @beaucoupbakery |
Facebook: /beaucoupbakery | www.beaucoupbakery.com
Featured image: Apple Pie Croissant