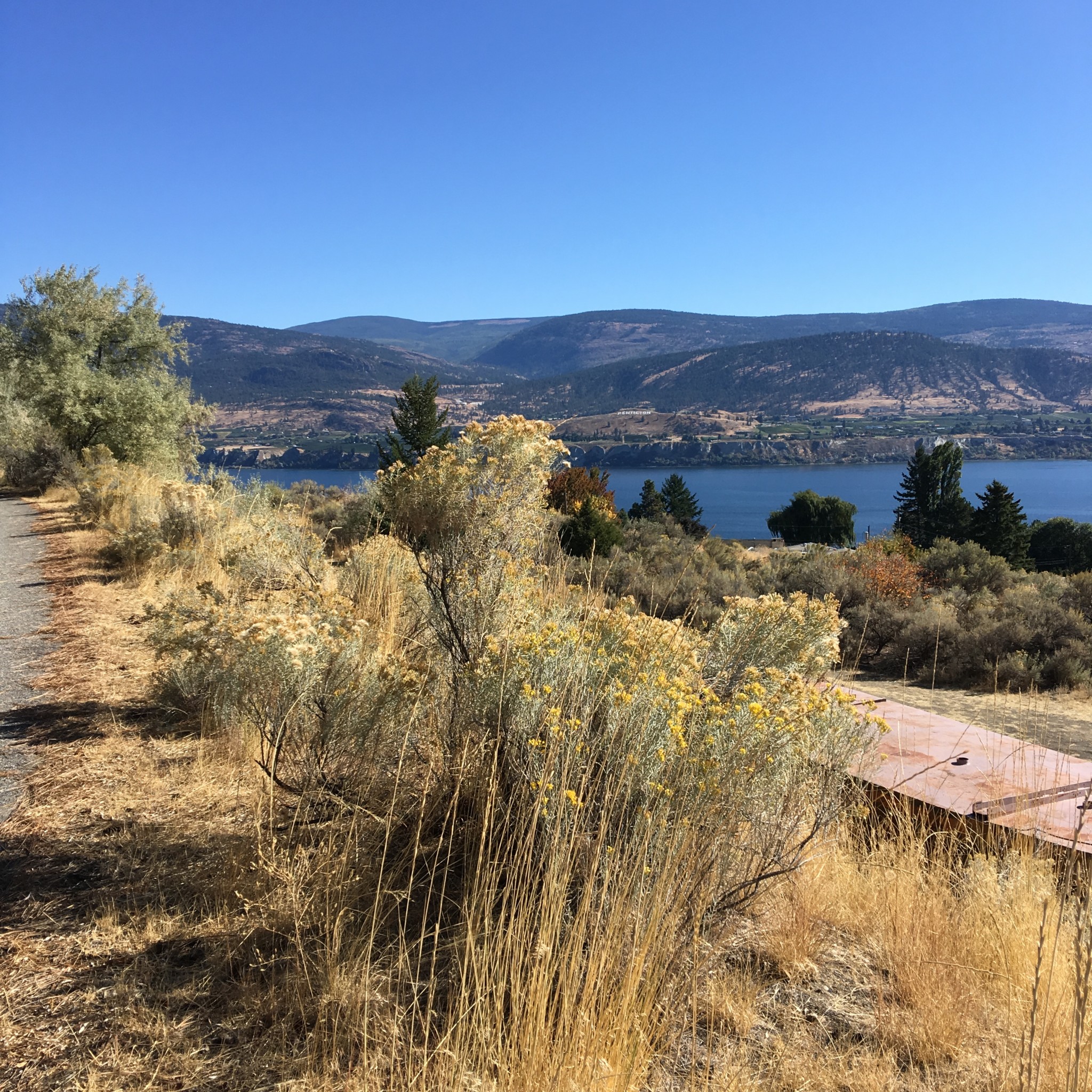 When you're balancing golf with life's other activities and the hours needed for an 18-hole championship round aren't available, it's divine to do nine. Happily, in the South Okanagan, you'll find several fun nine-hole options.
While peak season is waning, there's time to catch a few rounds now and plan your strategy for next year.
St. Andrews by the Lake
Let's start with St. Andrews by the Lake at Kaleden roughly a 20-minute drive from Penticton, BC. If you check out you'll often find some great deals. Known locally as the "home of the island green", St. Andrews is a wildlife oasis with five par 4s and four par 3s – one of which is that island green to test your precision. There are some elevated tees and holes where water comes into play to challenge your skills. In this stunning setting, it's an easily walkable executive course boasting a Pro Shop, licensed restaurant and accommodations that provide access to a fitness room, outdoor pool, tennis courts and golf practice facilities.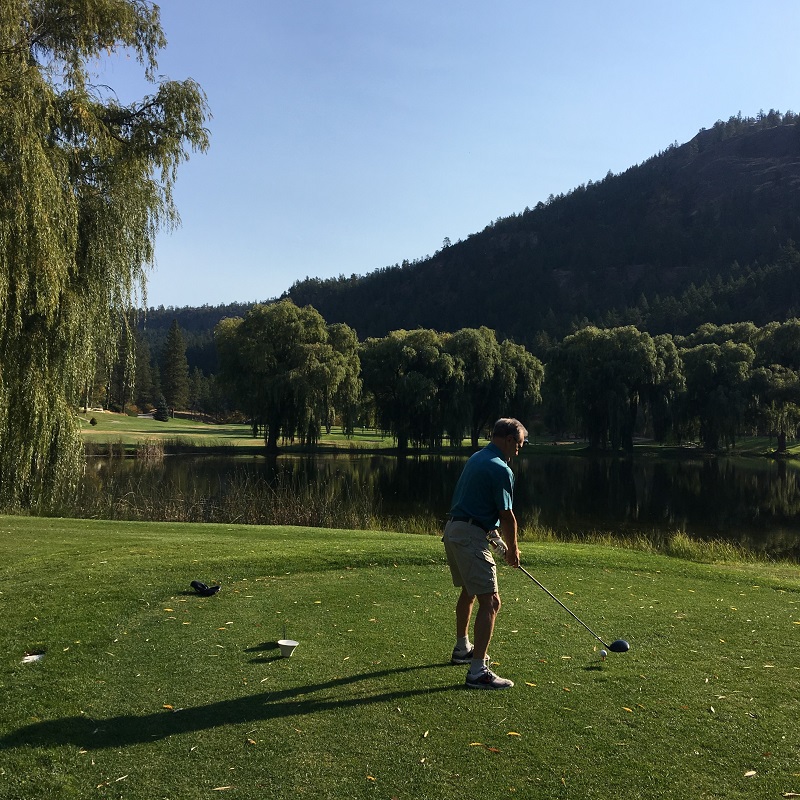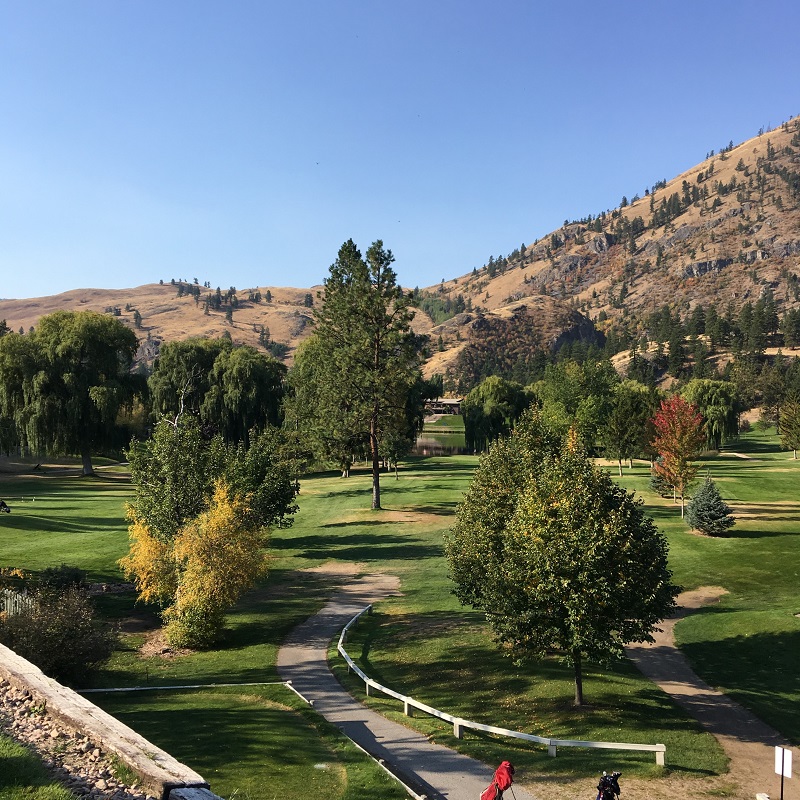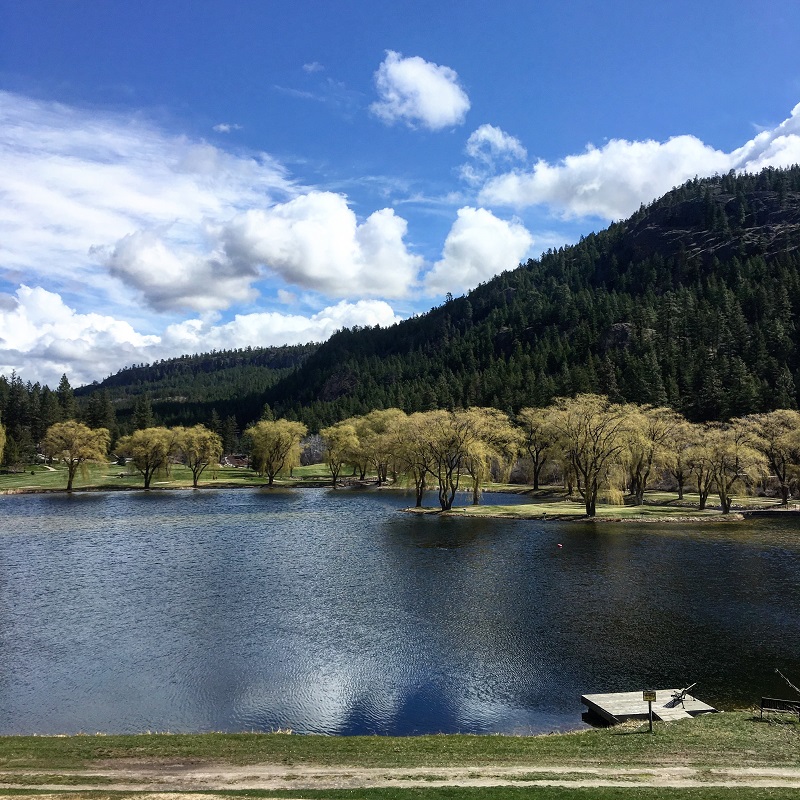 Sonora Dunes Golf Course
If you want to head farther south, about an hour from Penticton, there's the picturesque Sonora Dunes at Spirit Ridge Resort in Osoyoos. Golfers of all abilities will find some interesting challenges while appreciating the views of Lake Osoyoos, surrounding mountains and how beautifully the course is carved into vineyards and the hillside. Pack a few extra balls because on some holes if you shoot off-track, you won't be permitted nor want to seek your ball in environmentally sensitive areas home to rattlesnakes. There are two par 3s, six par 4s and one par 5 on the course which is walkable although a couple of hills can test even the fittest on hot summer days. In the small clubhouse, you'll find a pro shop, washrooms and a casual bar with snacks where you can relax after your round inside or on its scenic covered deck. Just a short walk across the parking lot lands you at the award-winning Nk'Mip Cellars, a great addition to your adventure to taste some wine and perhaps dine on its delightful patio.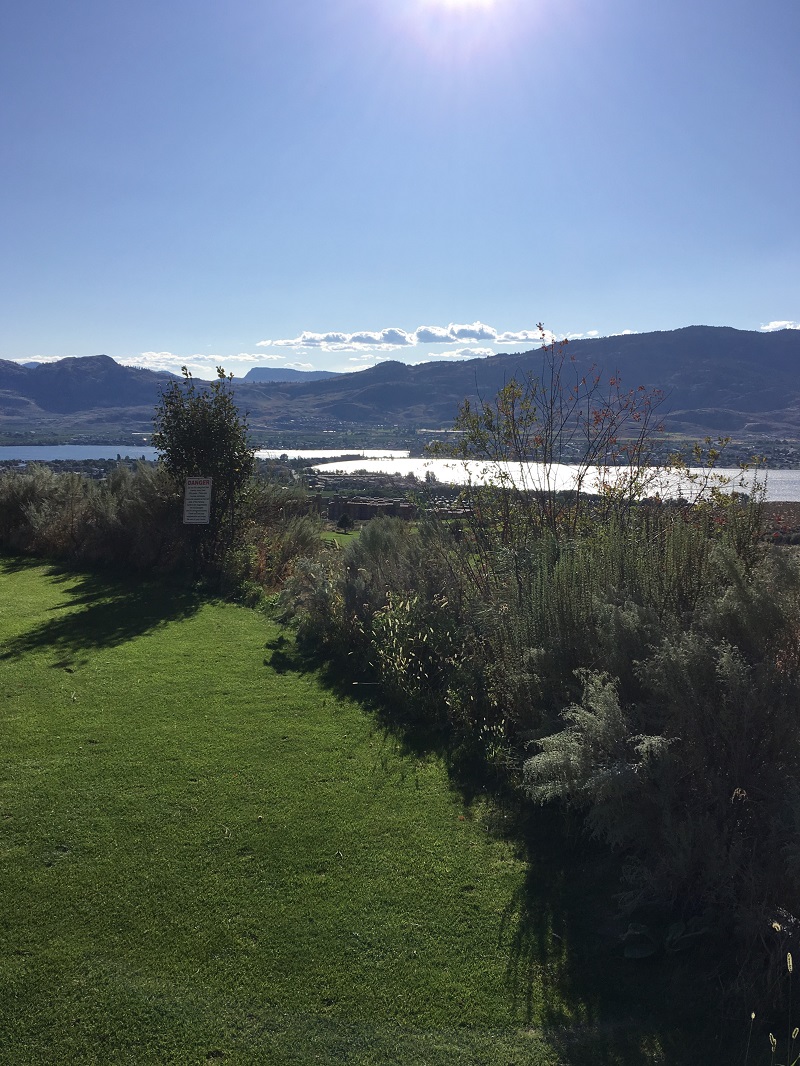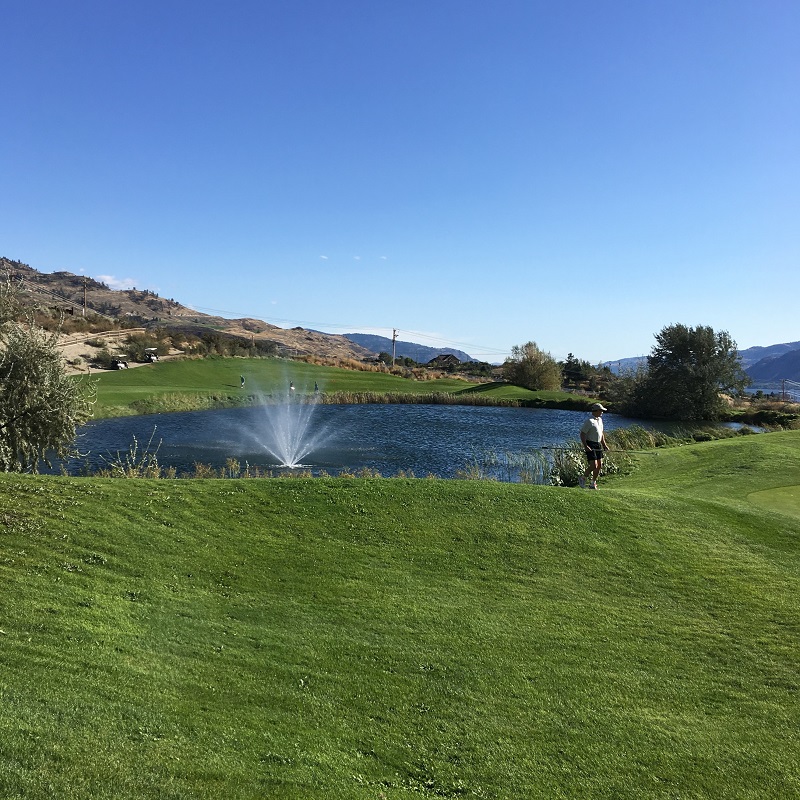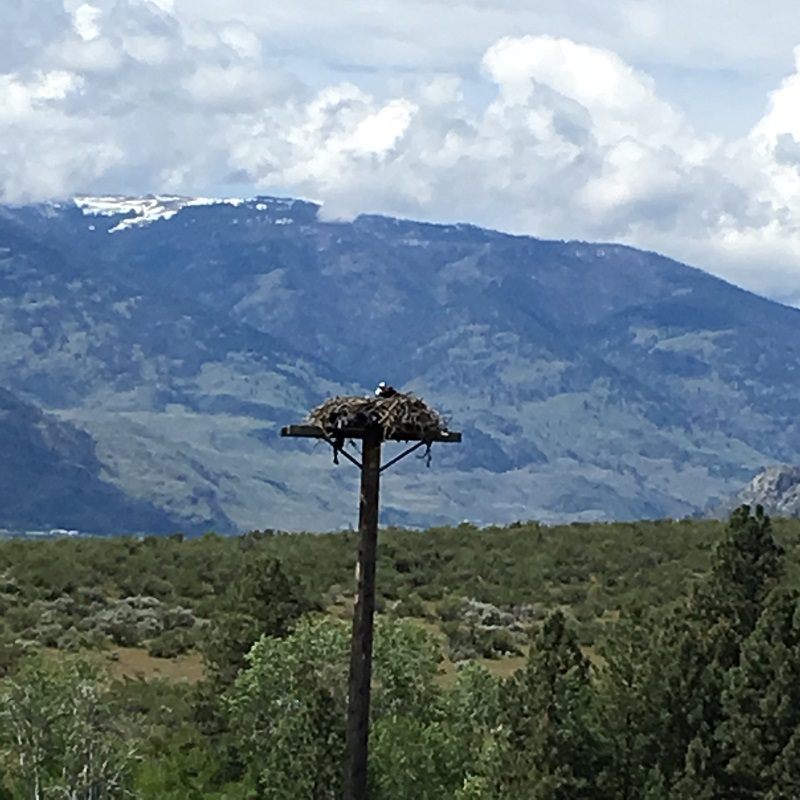 Skaha Meadows Golf Course
Skaha Meadows is found in Penticton's south side just past the airport heading out Highway 97. As the name suggests it is situated in a natural meadow and is well-maintained with native trees, shrubs and attractive flower beds lining the fairways. In view of the airport, it's entertaining to watch the planes and helicopters during your round not to mention the progress of the popular Skaha Hills subdivision and Play Estate Winery. The course is busy for good reason given how incredibly friendly it is and the many fun events such as dinners with live music and dancing hosted there. Welcoming golfers of all ages and abilities, it offers an easy-to-walk 2,435-yard layout with six par 4s, one par 5 and two par 3s. The fully stocked Pro Shop offers golf cart rental and there is a practice green and driving net where you can warm up your game. Speaking of warm, except when snow covers the fairways and greens, it opens year-round.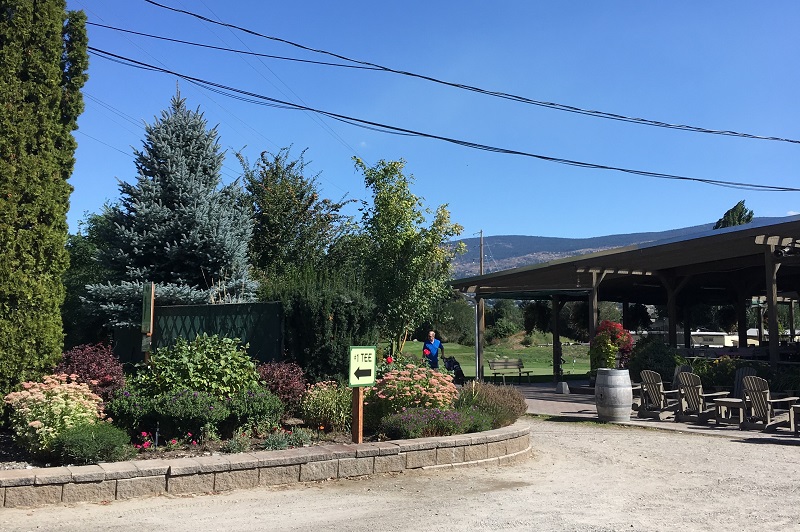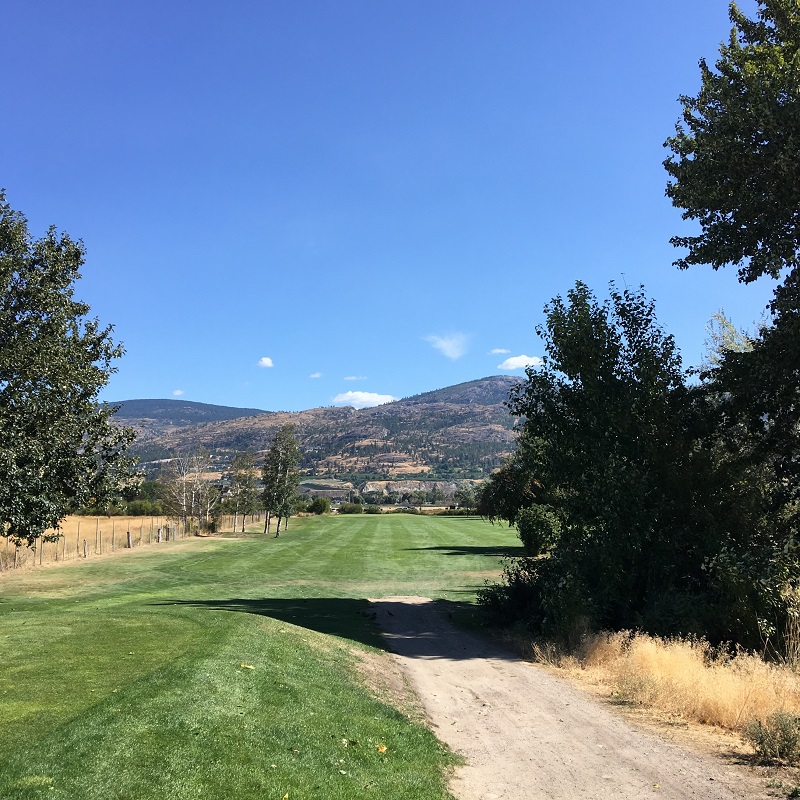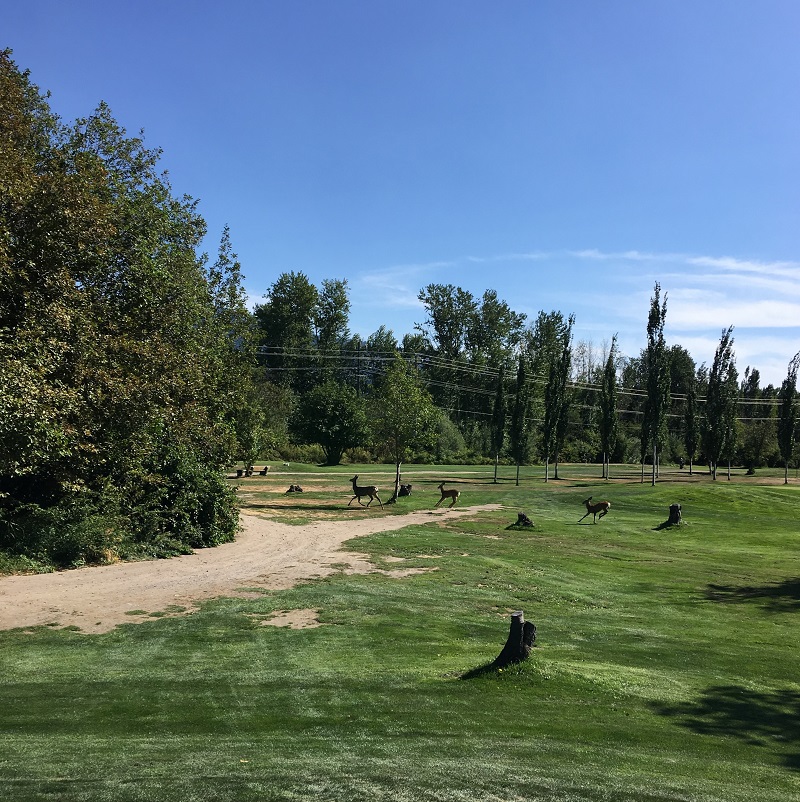 Doc's Golf Centre
In Penticton, work on your game at Doc's Golf Centre with CPGA golf professional and owner/operator John Ferrier. Doc's has practice facilities with driving range and 9 Moons Pitch & Putt at the corner of Highway 97 and West Bench hill. Considering the importance of your short game in golf (within 100 yards of the green), 9 Moons Pitch & Putt is an entertaining tune up you can complete in under an hour. You can learn a lot negotiating the synthetic turf on the tee boxes and greens. The layout through the trees is pretty and in season, you'll find a few cherries, apples, blackberries, and other berries to graze. In the off-season, keep in practice playing the golf simulator.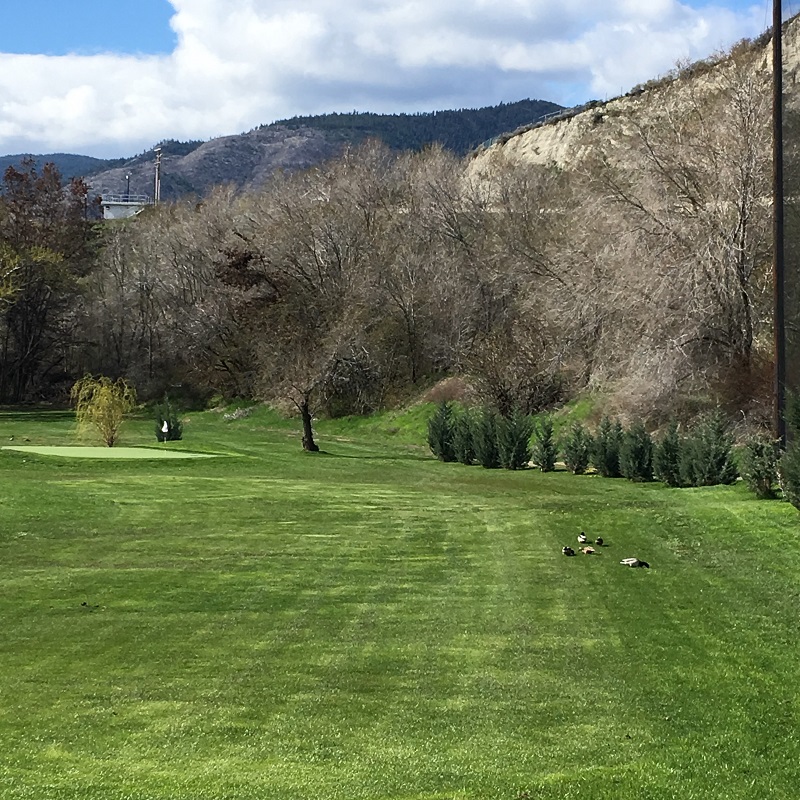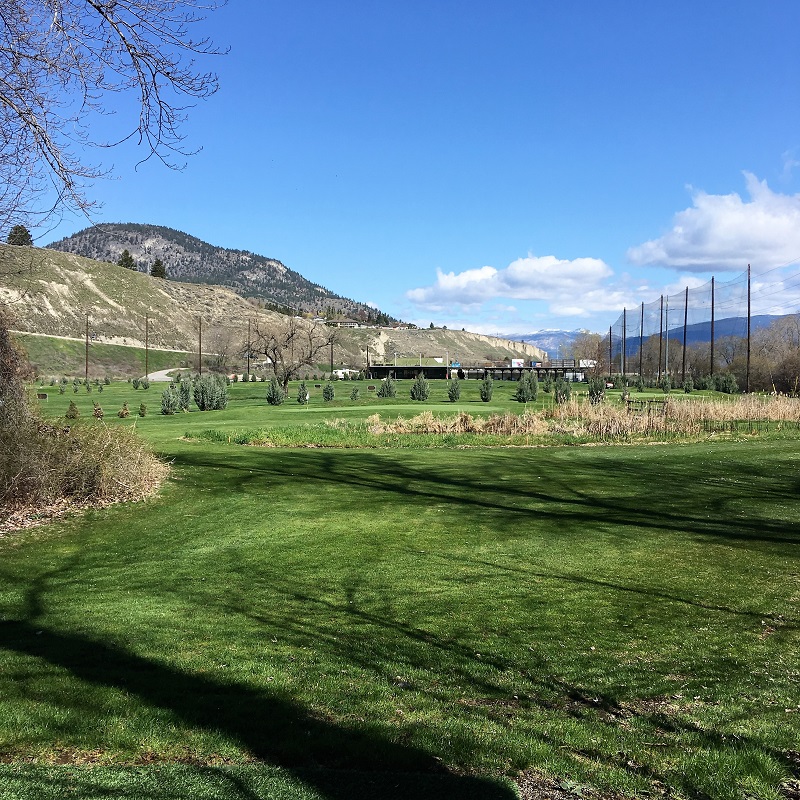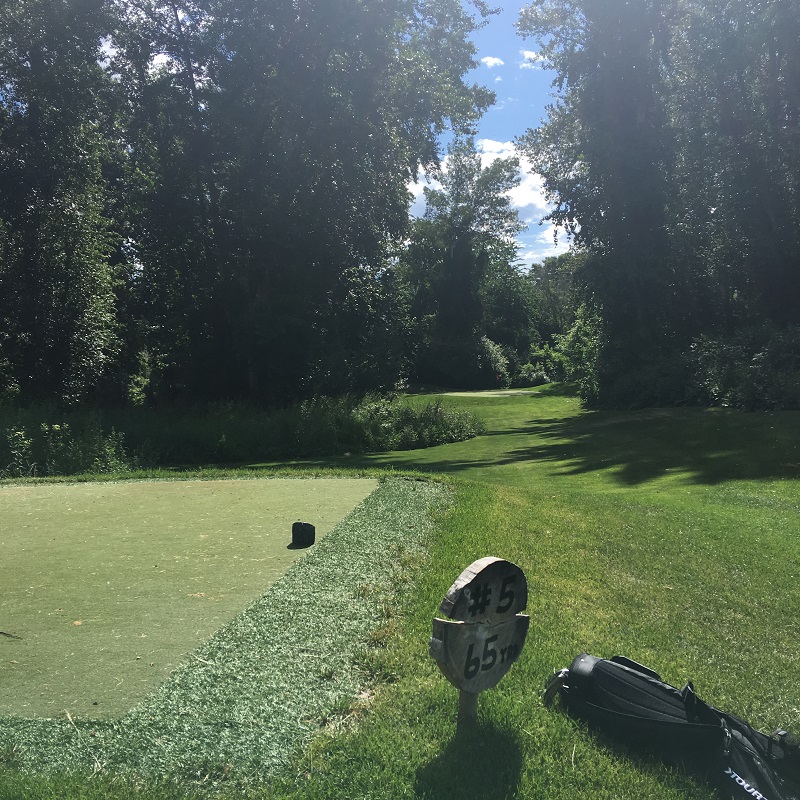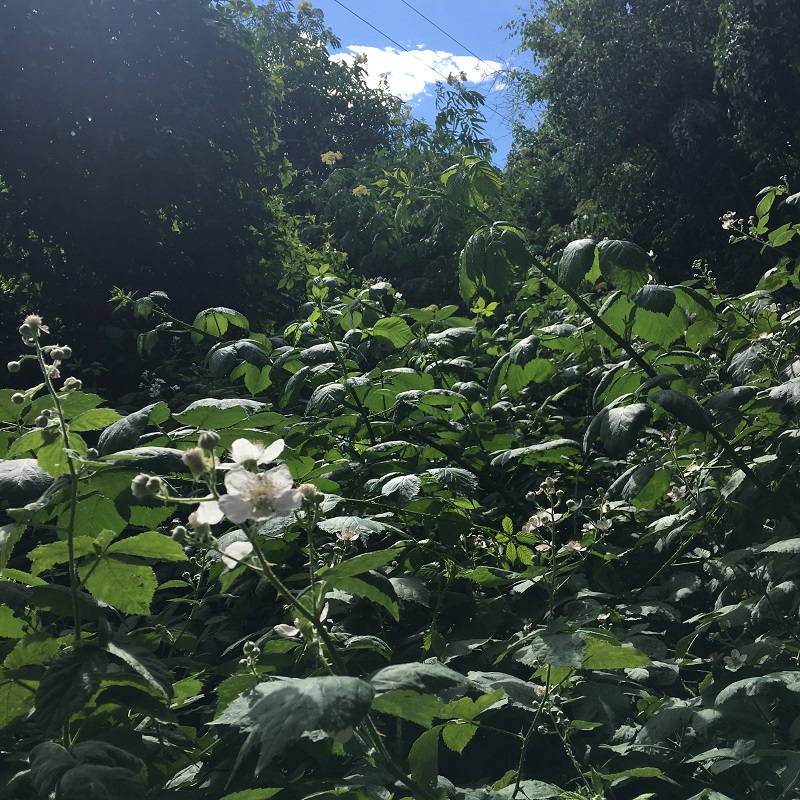 Wow Golf Club
On the north side, Wow Golf Club offers a panoramic vista overlooking Okanagan Lake to Penticton and Skaha Lake beyond when you head up into the West Bench/Sage Mesa area. While I generally walk, it's carved into the hillside and if you prefer to ride, electric golf carts are available to rent. It offers three par 3s, four par 4s and one par 5 – unless you play the forward tees like me where one of the par 4s is rated par 5. The views are stunning and I love the challenge of hole 5 where you shoot off a cliff to the green below. The practice facility includes grass tees, covered mats, chipping and putting areas.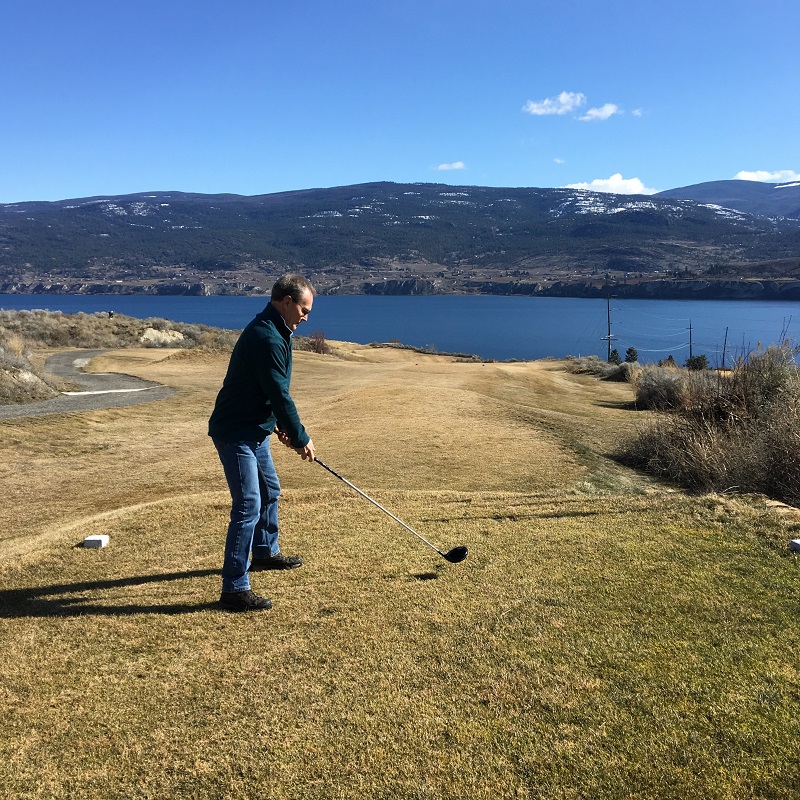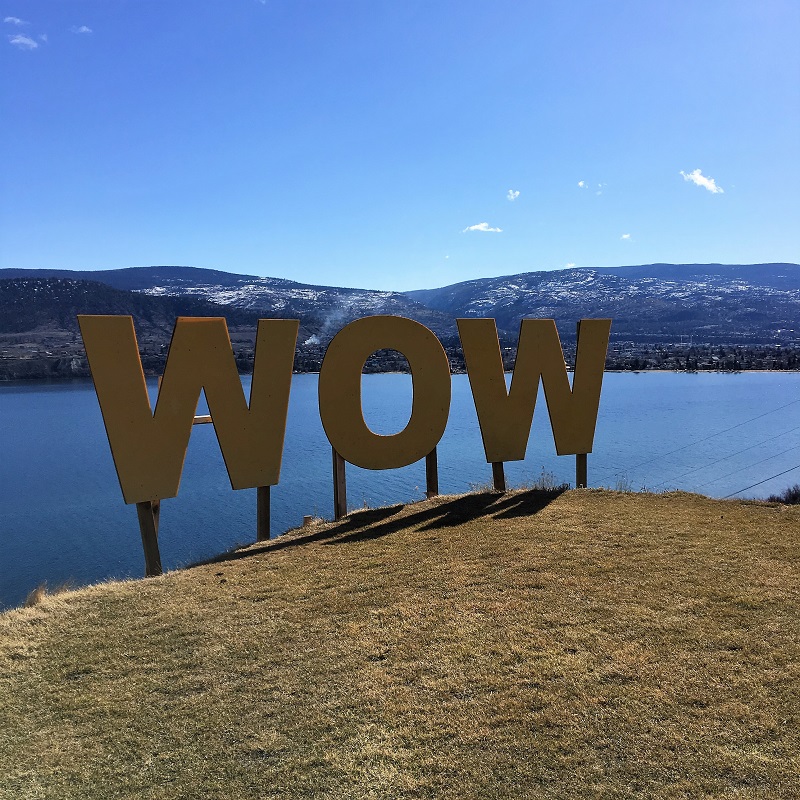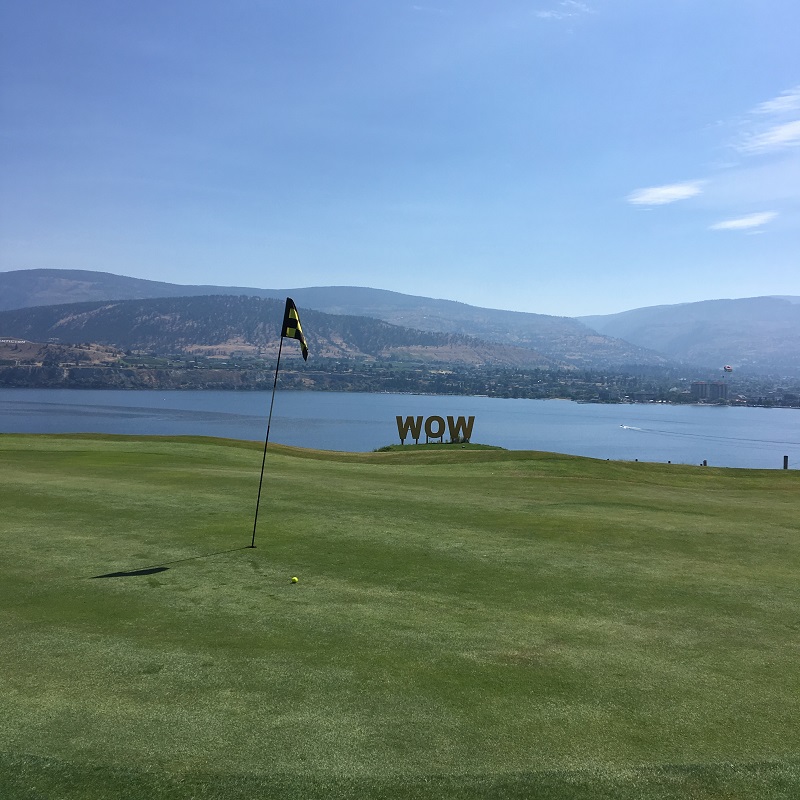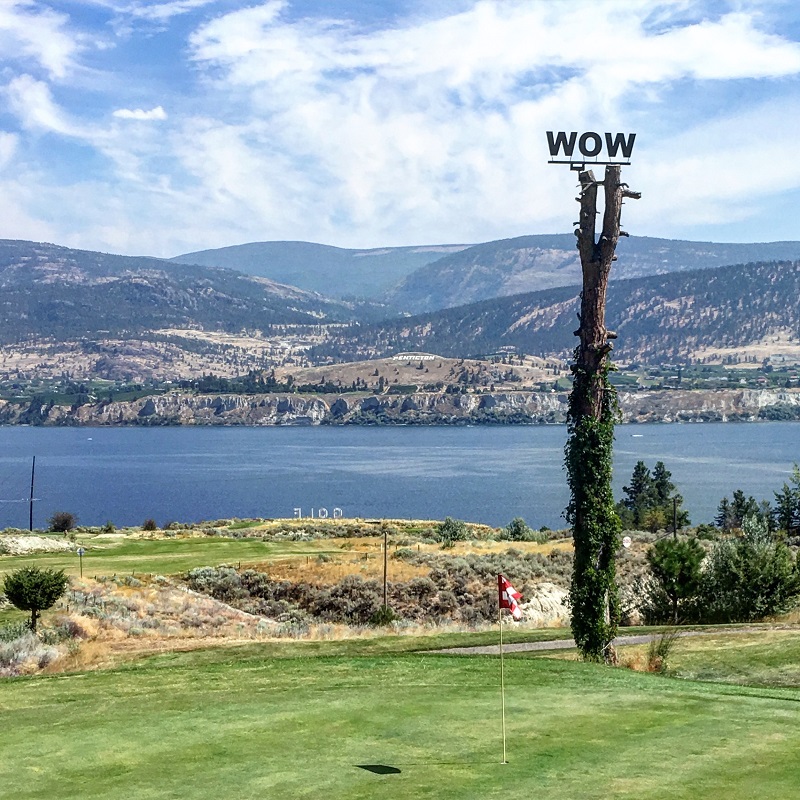 Pine Hills Golf Club
Nearby you'll find the executive par 3 Pine Hills Golf Club which uses the natural elevation gains and ponderosa pine forest to create a tract suitable for beginners and experts. Power carts are available and you can linger at the licensed clubhouse to soak in its breathtaking view overlooking Okanagan Lake to Penticton and Skaha Lake beyond.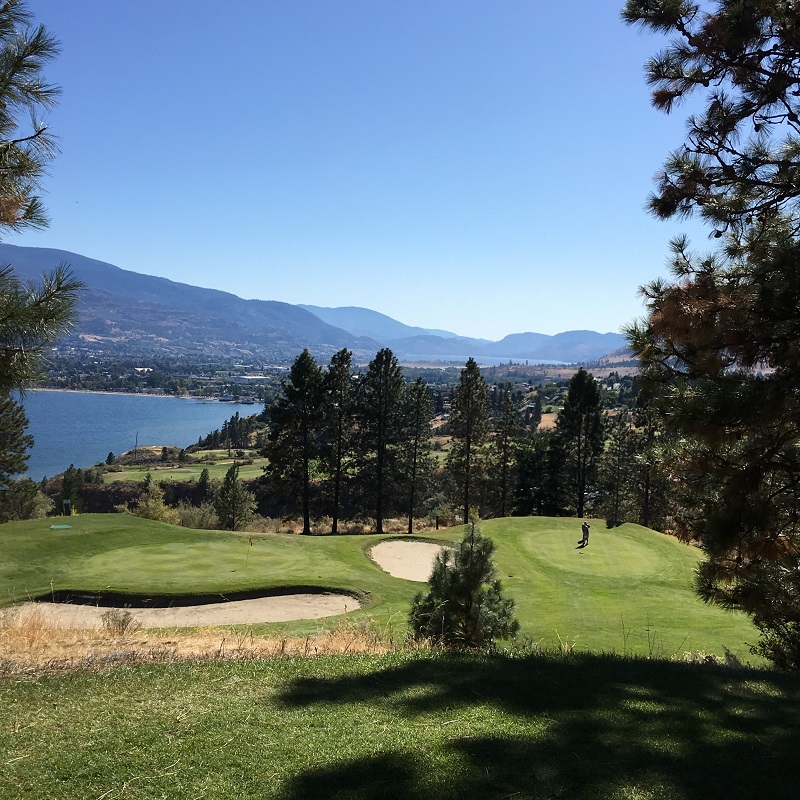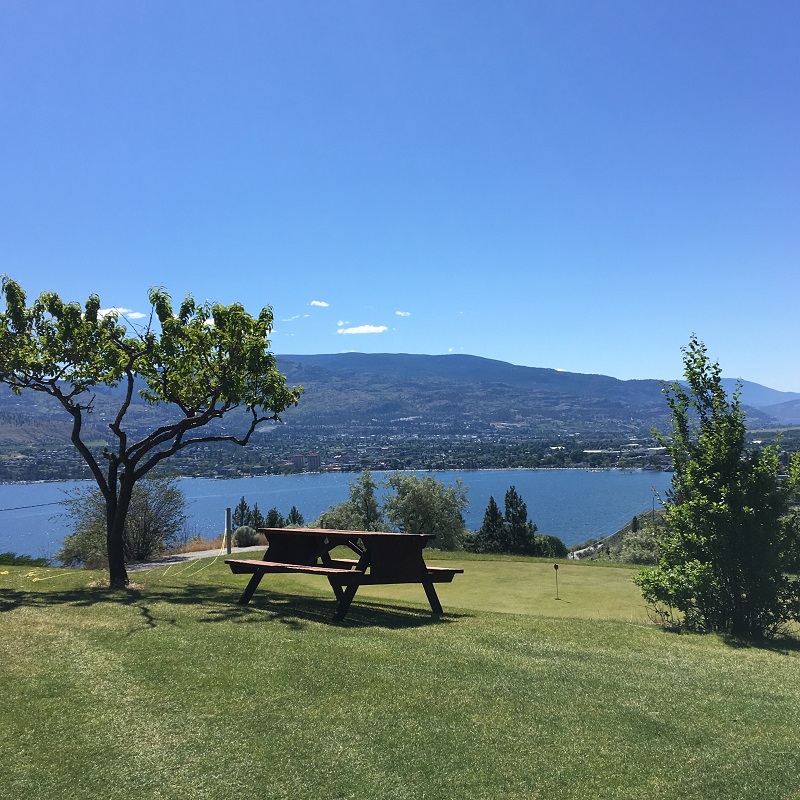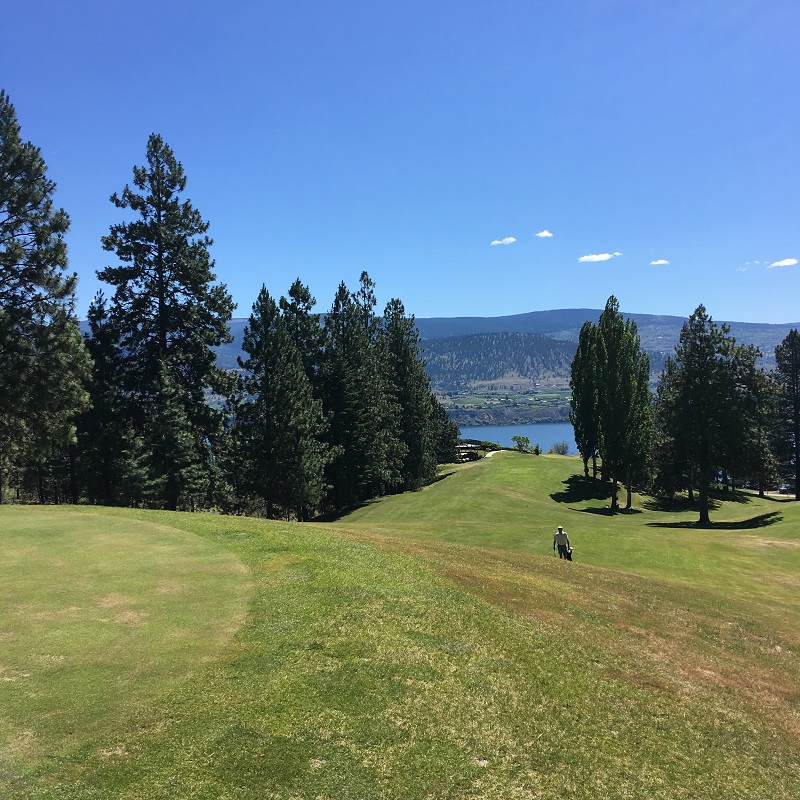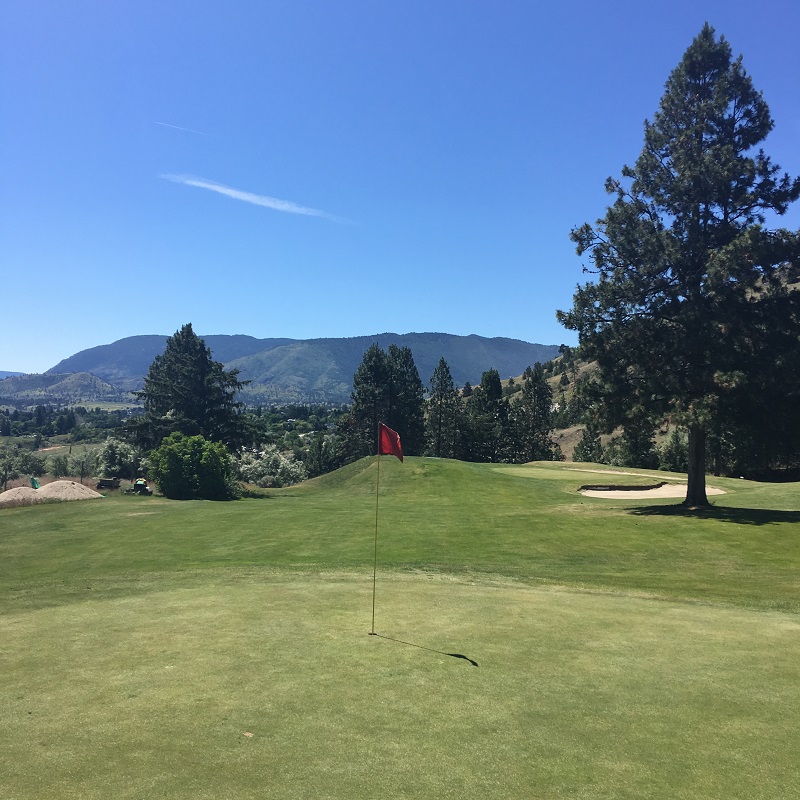 Sumac Ridge Golf & Country Club
For a truly challenging nine, head north about 15 minutes to Summerland's Sumac Ridge Golf & Country Club. While it is a mid-length par 28, it winds through some difficult terrain through meadows, forests and canyons. You can rent pull carts or power carts from its Pro Shop. After your round enjoy the golf course views from its restaurant and lounge. Or head just next door to Sumac Ridge Estate Winery for a wine tasting and to learn about BC's first operating estate winery.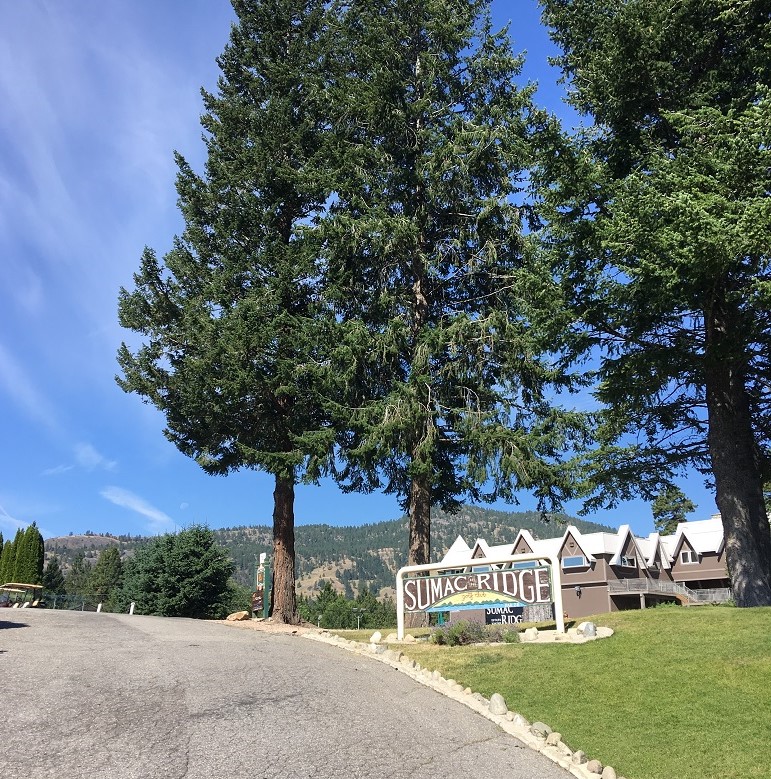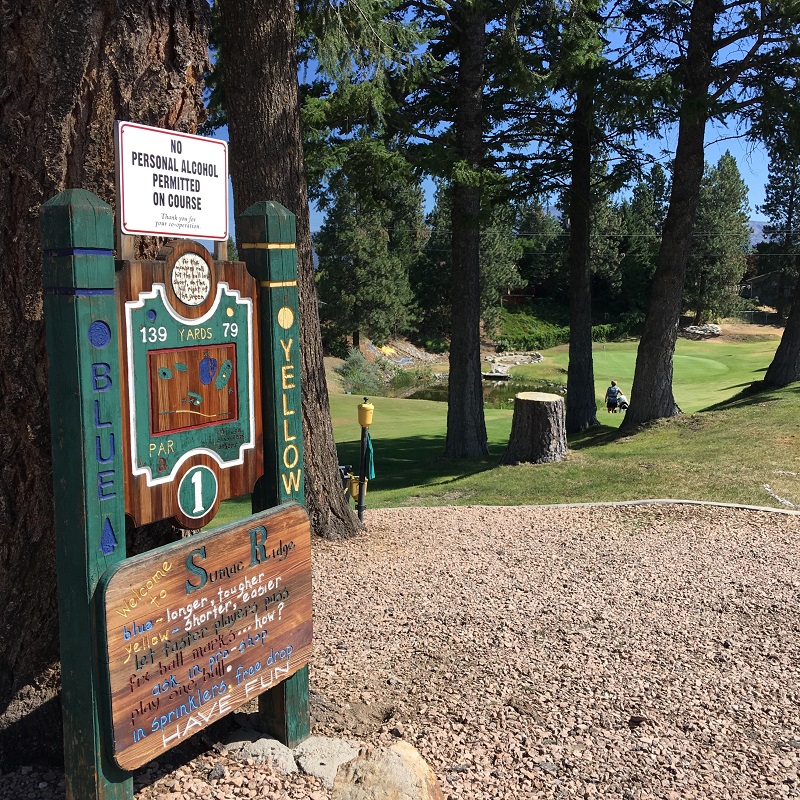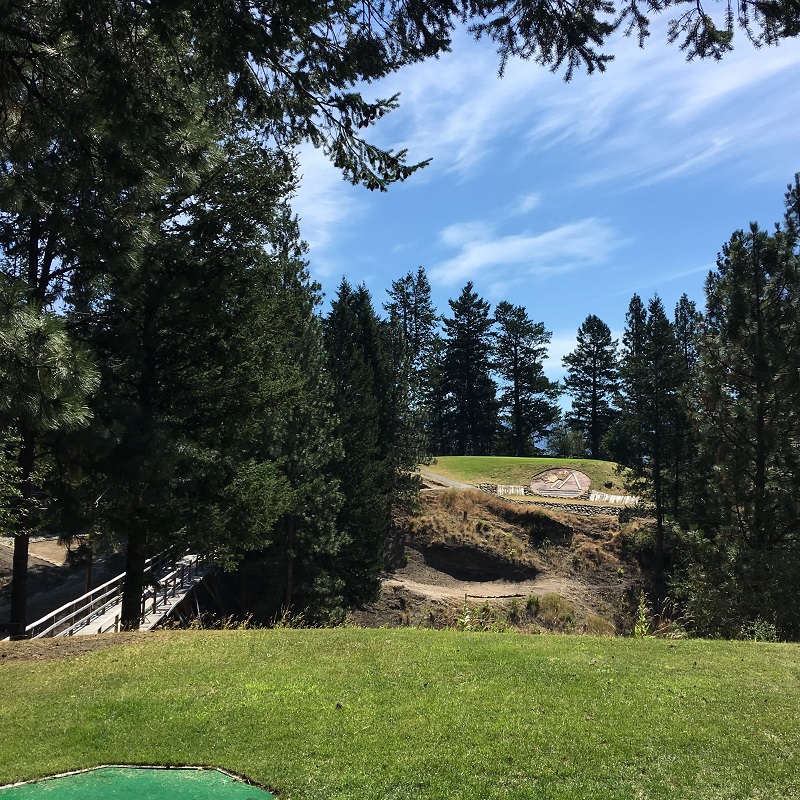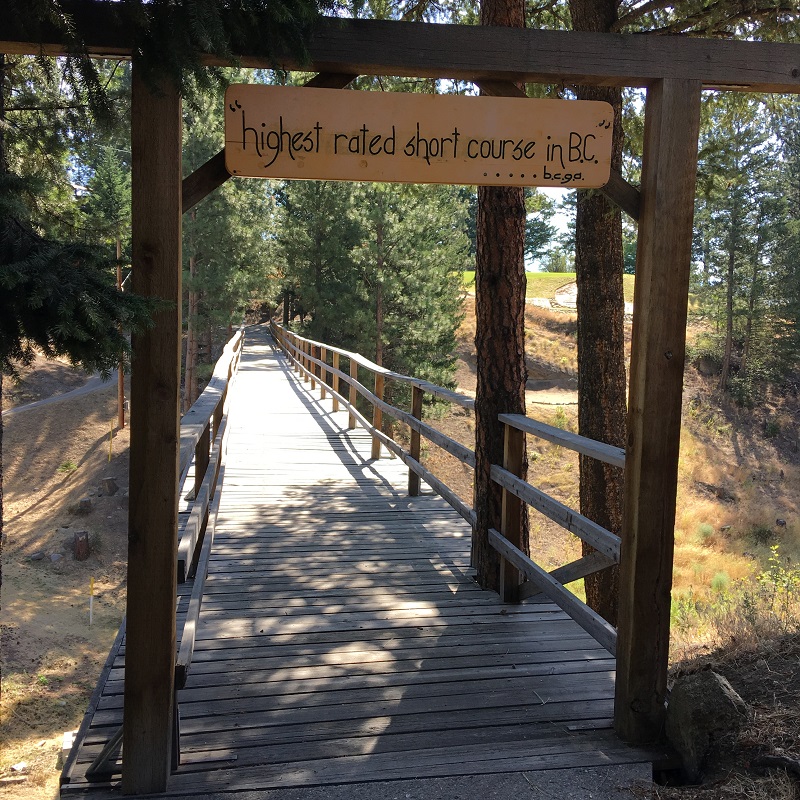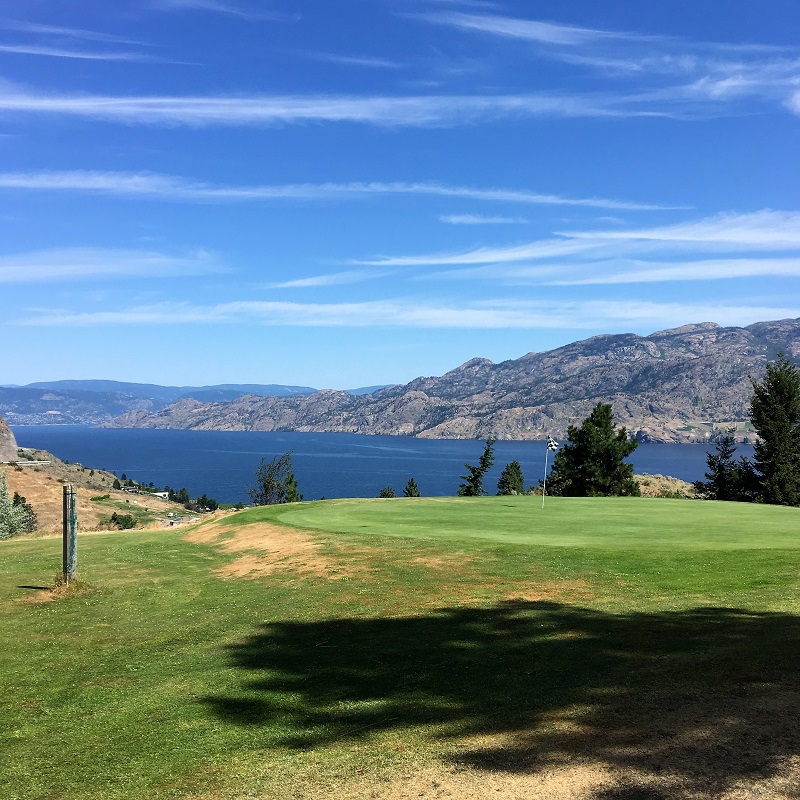 Grab your clubs and take a purposeful walk about a golf course. Soak in the scenery and stretch a little! If you're lucky, you'll see some of the local wildlife.