I am not musical, an opera buff, or a theatre critic.
But, Vancouver Opera's opening production of the company's exciting 2017–2018 season, Puccini's final opera Turandot, provides the most wonderful, colourful, spectacular and stunning evening.
Based on Persian legend, and set in ancient Beijing (Peking), Turandot is the dramatic story of an icy princess, emotionally imprisoned by her own vengeful cruelty, who sets herself and her people free when she opens her heart to love.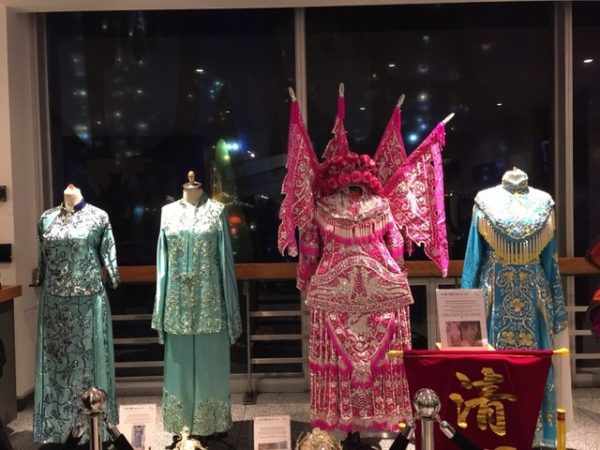 From the minute you enter the lobby, the atmosphere is infectious. Historical photos of early Chinese Vancouver settlers are displayed near a makeup application display. Beautiful Chinese dresses and past costumes for previous Turandot are displayed.
In the theatre, towering sets delight the eyes, created on raised semi-circles with a classic circle in the background. This circle becomes Turandot's window, the Emperor's view, and a large eerie moon. The circles and semi-circles signify life and death and the red and gold set signifies the Chinese lucky colour and the blood shed for Turandot's coldness and vicious manner of dealing with suitors and her father's people.

The opulent costumes complement incredible singers, the 64-piece Vancouver Opera Orchestra, and a 52-member chorus in Puccini's Turandot. A chorus of children steals the show, enabling us to remain hopeful. The cast features the vocal talents of sensational soprano Amber Wagner making a role debut as Turandot, as well as tenor Marcelo Puente, making his Vancouver Opera debut as Calaf, and Alain Coulombe singing the role of Timur.
An overlooked but spectacular soprano is Marianne Fiset, who is Liu, the dedicated, sacrificing girl who takes care of Timur and gives her life for Calaf.
Ping, Pang and Pong offer humour and lightness to the opera, in their matching costumes, their burlesque dances and their desire to save everyone.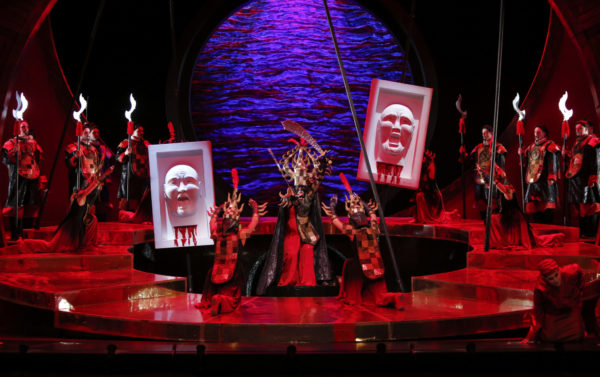 This stunning production is a creation of Quebecois director-designer duo Renaud Doucet and André Barbe. Among the many highlights in Turandot is Calaf's show-stopping aria "Nessun Dorma."
The entire opera is a delight! For someone who is not a regular opera attendee, this whets my palate and hope to attend the next one!