An evening of Love, Laughter & Magic Potion
Queen Elizabeth Theatre
Sunday, January 21, 2018 • 2:00pm matinee
Thursday, January 25, 2018 @ 7:30pm
Saturday, January 27, 2018 @ 7:30pm

www.vancouveropera.ca
A love struck man, a village beauty, an army captain, and a travelling doctor with a magic potion – All set in a picturesque early 1900's Canadian locale oozing with small town charm – Love is in the air as Vancouver Opera presents Gaetano Donizetti's L'Elisir d'amore (The Elixir of Love), the second production of the company's exciting 2017–2018 Season and Festival, opening on January 21st, 2018 at the Queen Elizabeth Theatre.
L'Elisir d'amore (The Elixir of Love) is without a doubt one of the most well-known operas of the bel canto era, the most performed of all Donizetti's operas, and has not been seen by Vancouver audiences since 1999. L'Elisir d'amore (The Elixir of Love) is a Cinderella-esque tale in which a poor and hapless young man wins the hand of a small Canadian town's most beautiful young woman (with the help of a secret "elixir" from a travelling salesman).  Spoiler alert: The elixir is Bordeaux.
Vancouver Opera is thrilled to present Donizetti's L'Elisir d'amore (The Elixir of Love) – one part love story, one part hilarious comedy, two parts music that will stir the soul – in two acts with a libretto by Felice Romani.
Featuring: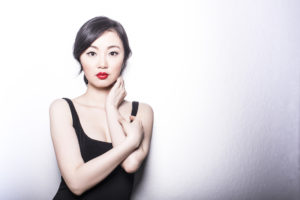 Chinese Soprano Ying Fang making her role debut and Vancouver Opera debut delights our audience in the role of Adina – the rich and witty town beauty.  Ms. Fang was the recipient of the Lincoln Center Segal Award in 2015 and winner of the Chinese Golden Bell Award for Music, one of the youngest singers ever accorded this honour. Ms. Fang has been hailed by the New York Times for her "pure and moving soprano."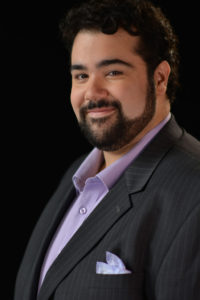 Canadian Tenor Andrew Haji makes his Vancouver Opera debut as Nemorino – The sweet and naïve love-struck labourer who pines for Adina. Mr. Haji a Canadian tenor, is quickly becoming one of the most sought-after voices on both the operatic and concert stages.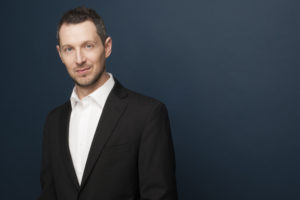 Canadian Bass-Baritone Stephen Hegedus sings the part of Dulcamara, purveyor of a bottled elixir of love.
Canadian Baritone Brett Polegato is Belcore, Nemorino's rival for Adina's affections.
Music Director Jonathan Darlington conducts The Vancouver Opera Orchestra in this renewed production courtesy of the Canadian Opera Company, Directed by Brenna Corner after James Robinson.
About Vancouver Opera
Vancouver Opera is the second largest opera company in Canada. It is regarded worldwide for its fine mainstage productions; for its country-leading education programs, which have reached more than 1.6 million children and their families in more than 40 years; for its innovative and award-winning community programs; and for forging groundbreaking cross-cultural creative partnerships that have brought opera to new generations of Canadians. Its mission is to be the destination performing arts organization that entertains, stimulates and enriches British Columbians, driven by programming that redefines "Opera" and revolutionizes its accessibility and community value.
Web Site: VancouverOpera.ca
Twitter: VancouverOpera
Facebook: vancouveropera
Sung in Italian with English SURTITLES™ projected above the stage
Queen Elizabeth Theatre
Sunday, January 21, 2018 • 2:00pm matinee
Thursday, January 25, 2018 @ 7:30pm
Saturday, January 27, 2018 @ 7:30pm
FULL TICKET INFORMATION
Single tickets for this incredible production start at $49 and are available from the Vancouver Opera Ticket Centre, (located at 1945 McLean Drive, Vancouver), Monday-Thursday 9 am – 5 pm, Friday 9 am – 1 pm), by phone at 604-683-0222 or online at www.vancouveropera.ca. Visa, MasterCard and American Express are accepted.  DISCOUNTS: For groups of ten or more, call 604-683-0222.
VANCOUVER OPERA'S 2017/18 SEASON AND FESTIVAL IS GENEROUSLY SPONSORED BY GOLDCORP