Holiday bustle is everywhere to be found right now and by the end of December, it might be time for a nice, restful snooze. That's where the Vancouver Aquarium comes in. On Sat. December 30, the Aquarium is hosting a family sleepover to offer adults and kids alike a nice break from the holiday craziness. Families are able to book a night to spend in the galleries before heading to bed in Underwater Steller's Bay.  It's a small, intimate group and a great way to experience the Aquarium with no other guests around.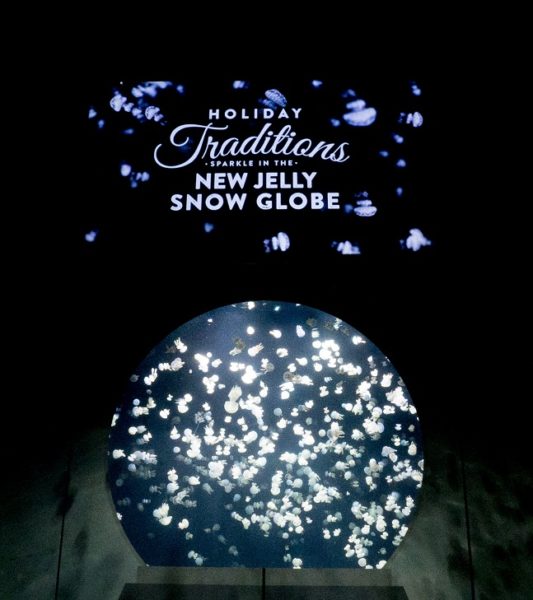 The sleepover starts at 9 p.m. and the night begins with a guided tour of the galleries, which have decked out for the holidays with sparkling trees, lights, a special jellyfish snowglobe, the eel-ectric eel tree and more.  Everyone will receive a late night snack, which includes deli meats, cheese, buns, crackers, fruits and vegetables and if everyone is on the "nice" list, maybe some holiday treats as well. After the snack, the group will head into the Wet Lab, where they will get hands-on with some of the cool, sometimes slimy, sometimes prickly creatures such as sea cucumbers and sea urchins.  Then it's bed time, and the group will head down to Steller's Bay for a long winter's nap.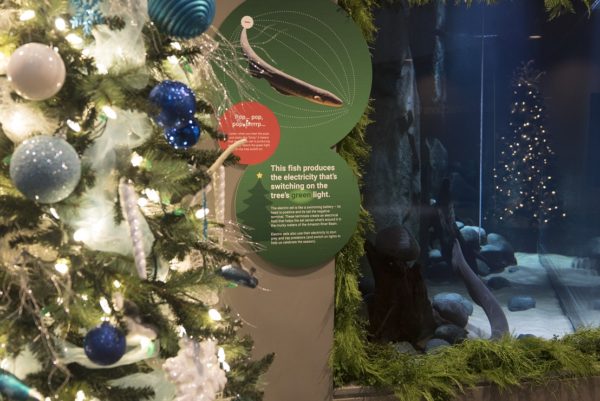 In the morning, the group will rise and shine at 7 a.m. and a continental breakfast is provided at 7:30 am.  From 8 a.m. to 9 a.m., the group will get some free time to explore the galleries prior to the building being open to the public.  This is a great time to check out the marine debris tree, constructed entirely from debris found along the west coast of Vancouver Island, or light up the Pacific Canada gallery's Jelly Swarm lights display with the touch of a finger.
Photos courtesy of Vancouver Aquarium