After tasting several amazing BC chardonnays, I decided I wanted to compare them to a top end white Burgundy (Chardonnay). I discussed the idea with a wine-loving friend and she mentioned that she had a very good bottle of Montrachet that was highly rated. The idea started out as comparing two BC chardonnays against the French one. I expected the Burgundy to have more complexity and finesse, but how much and at what extra expense?
After an early summer trip to the Okanagan, I had the chance to taste a couple more amazing examples. The list of BC contenders grew. In the end, the flight turned out to be much larger than originally planned with eight BC wines and one high-end French. We decided to invite a few Chardonnay-loving friends and conduct a blind tasting. The results were far from expected.
These were the wines in the flight:
Little Engine Gold Chardonnay                               2014   13.5%             $55
Little Engine Platinum Chardonnay                        2015   14.5%              $75
CheckMate Attack Chardonnay                              2014   14.2%            $115
CheckMate Little Pawn Chardonnay                       2014   14.3%             $110
Meyer Family Vineyard McLean Creek                   2014   13.5%             $33
Meyer Family Micro Cuvée Chardonnay                 2012   13.5%              $65
Privato Chardonnay                                                 2013   12.7%             $26
Privato Chardonnay                                                 2014   12.9%             $26
Hassagne Montrachet
1ER Les Chaumees – Philippe Colin                       2013   13.5%             $97
The following descriptions are from the wineries and a variety of other sources: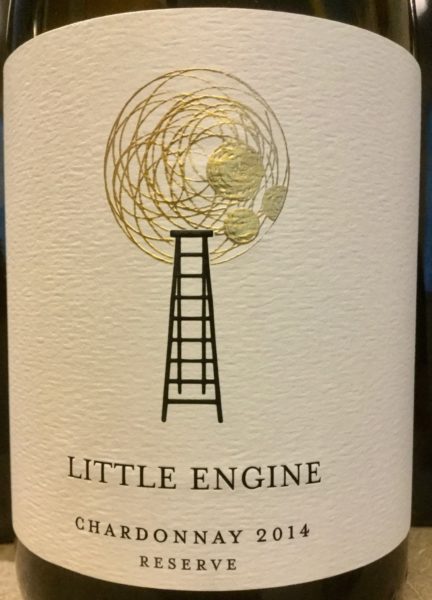 Little Engine Reserve Chardonnay 2014 Gold Label ($55).
This complex and age worthy wine spent 16 months in French oak. Regular lees stirring added bready notes to the citrus aroma, as well as a rich texture. On the palate, the marmalade and guava flavours are framed with oak. The vibrant acidity allows the wine to show a freshness and a fruitiness that rides on top of the oak. 93.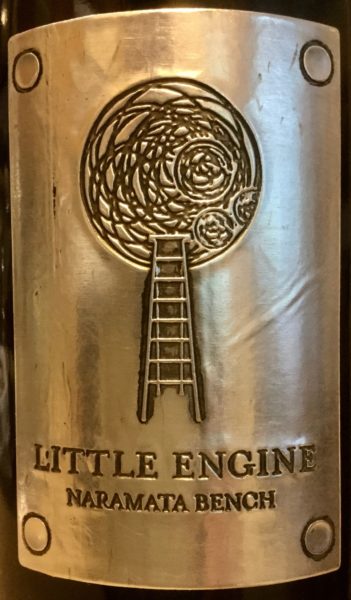 Little Engine Platinum Chardonnay 2015 ($75)
Our first ever Platinum Chardonnay is supremely elegant with a depth & texture that conveys restrained power. 100% barrel fermented in French oak using a variety of yeasts. It is aged on lees for 16 months and stirred regularly to build texture and a rich mouthfeel. It beckons with complex notes beginning with butterscotch and pear before opening up to crème brûlée, baking spices and freshly baked brioche.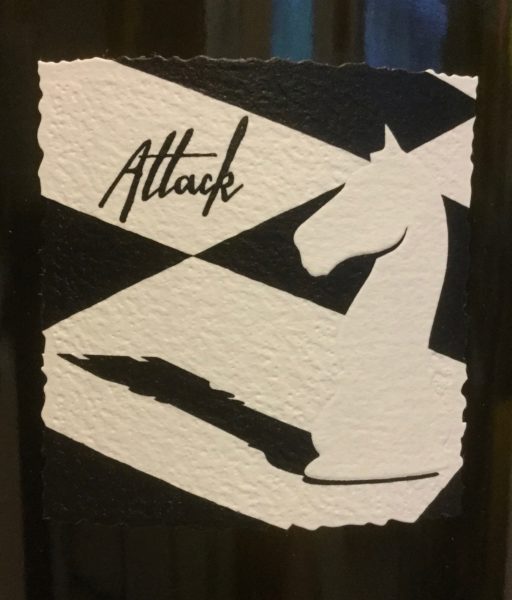 CheckMate Attack 2014 ($115 for 325 cases).
Grapes for this wine – clone 76 and Dekleva – were sourced from Barn Vineyard (57%) and Border Vista Vineyard. The wine was fermented with cultured yeast in two 1,600-litre oak foudre; one was new, one was a year old. The wine is both elegant and seductive, with notes of lychee on the nose and palate. The oak imparts a suggestion of spice that supports bright and lively fruity flavours. 96.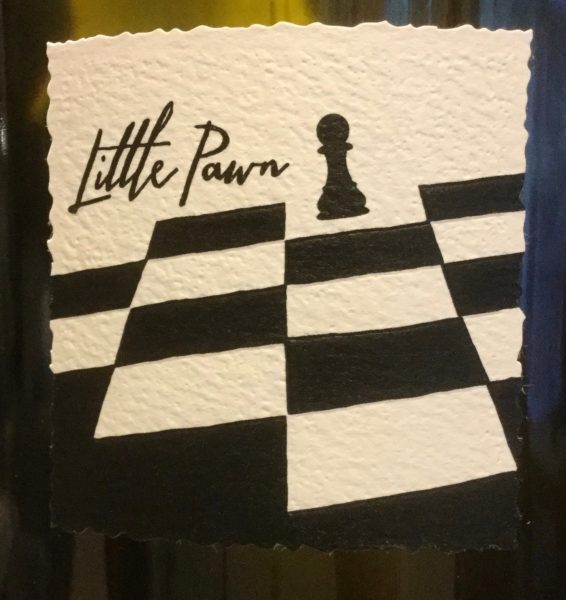 CheckMate Little Pawn 2014 ($110 for 475 cases).
The fruit is from the Barn Vineyard, which is a neighbour of the Sunset Vineyard. Here, the winery has clone 76 along with Dekleva Clone, which was propagated from original planting on the Golden Mile. Half the wine was fermented with wild yeast, half with cultured yeast. The wine is bold and rich, both in aroma and on the palate. The floral and citrus aromas lead to intense flavours that are buttery, with hints of citrus and vanilla. The finish of this satisfying wine persists. 96.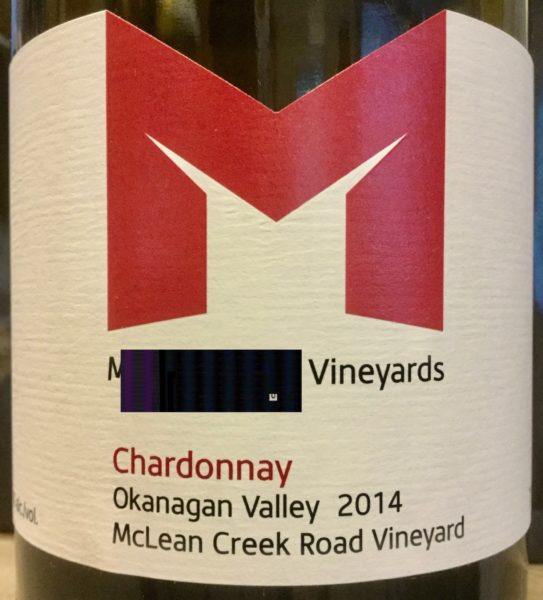 Meyer McLean Creek Road Chardonnay 2014 ($33).
This wine, made with Naramata grapes, is the latest in the series of wines paying tribute to a worthy person or cause.  The wine begins with a delicate gold hue and aromas of lemon. It is rich on the palate, with lemon and tropical fruits framed by well-integrated oak. 92.
Meyer Micro-Cuvée Chardonnay 2015 ($65).
This powerful wine is the winery's flagship Chardonnay.  It was aged 11 months in French oak barrels (50% new). Brioche in the aroma and flavour mingles with lively citrus flavours. This elegant wine will age superbly. 95.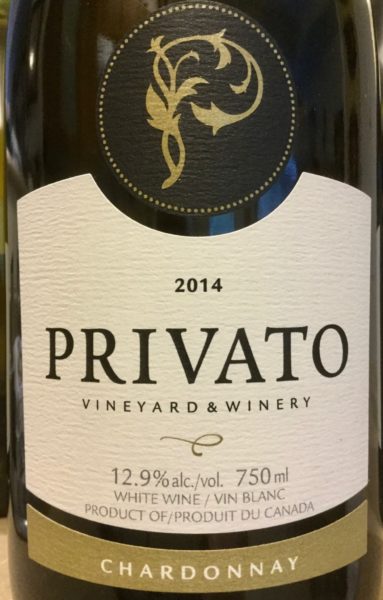 Privato Woodward Collection Chardonnay 2013 ($25.99).
Lightly and subtly oaked, this is an elegant wine. It begins with buttery and citrus aromas. On the palate, there are bright citrus flavours. The finish is persistent. 91.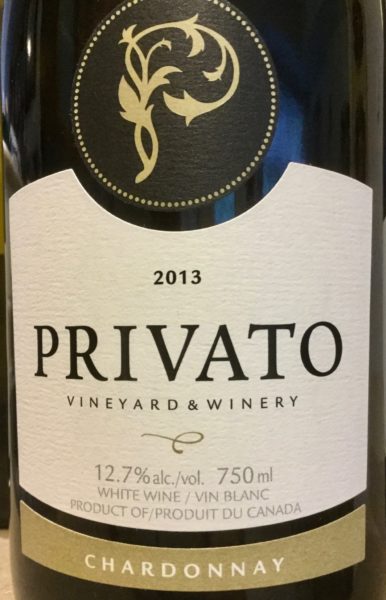 Privato Woodward Collection Chardonnay 2013 ($25.99).
The vibrant, fruit-forward Chardonnay begins with aromas of citrus mingled with toasty oak. On the palate, there are flavours of tangerine and nectarine. The wine's bright acidity gives it a crisp and lively finish. 91.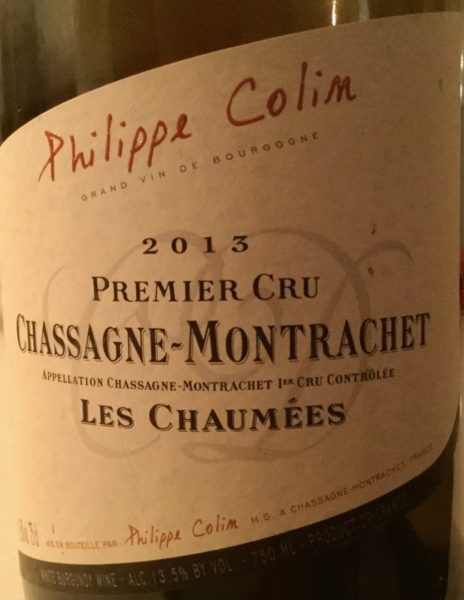 Hassagne Montrachet 1ER Les Chaumees – Philippe Colin 2013
Rich and creamy, this white features apple, lemon cake, citronella and toasted spice aromas and flavors. Beautifully put together, with the vibrant intensity of the vintage, ending with an expansive, complex aftertaste. Best from 2018 through 2027
95 Points, Wine Spectator, June 2016
Our panel consisted of six people: two wine judges, one senior liquor store product consultant, two chardonnay geeks and one wine lover. Given that these were all top quality wines, it should come as no surprise that the differences in quality were minor and with a few exceptions, people's preferences were varied.
The wines were presented blind (the bottles were all wrapped in brown paper and only identified by a letter). Overall, the wines from Little Engine came out on top for those who like some noticeable oak on their chardonnays and the ones from CheckMate were preferred by those who lean towards the more integrated use of oak. That said, favourites were spread throughout the flight and many found it hard to rank the wines. As one said, "It's like splitting hairs with all these top quality wines. Based on price (after we had unwrapped the bottles) I'd pick this wine, but overall, I'd pick that one." The one notable thing for me was that the Montrachet was not anyone's top wine.
In addition, I tried them all the next day and found that many had improved or at least, had not deteriorated at all.
Conclusions:
Our results varied somewhat from some of the critics (see above). I think it is fair to say that most of our group like oak and so the two Little Engine wines showed so well. The two wines from CheckMate, were a little more subdued, elegant and more Burgundian in style, though clearly better than the Montrachet. And again, these were all impressive wines and ranged from very good to excellent, which, all-in-all is great news for BC wineries and when you look at the prices, very good for BC consumers.