The Blue Water Café's Oceans Room was the site of a recent media tasting event for the upcoming Vancouver International Wine Festival (VIWF). Over thirty wines were featured, representing the hundreds that with be poured at the weeklong event that runs February 24th to March 4th.
The 2018 VIWF is in its 40th year having started in one ballroom at the Hyatt Hotel, then growing to two ballrooms – one for BC wines with another upstairs for international wines. Later, it was moved to the Vancouver Trade and Convention Centre. Now, it is widely recognized as one of the top wine festivals in the world.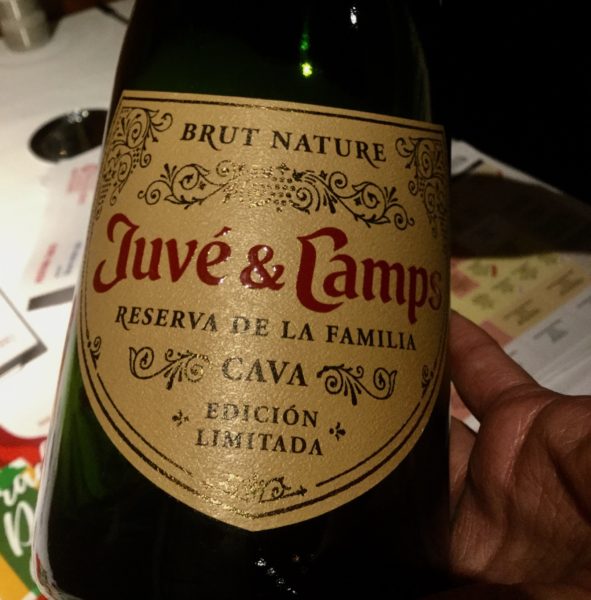 We were greeted with a glass of Juvé & Camps Family Reserve Brut Cava. Classic bottle fermented aromas, clean and refreshing with a hint of mint on the palate. You will find this wine at the Bacchanalia Gala Dinner + Auction on Saturday, February 24th, at Cava: Spain's Sparkling Gem on the 28th as well as at Viva Iberia, Saturday, March 3rd.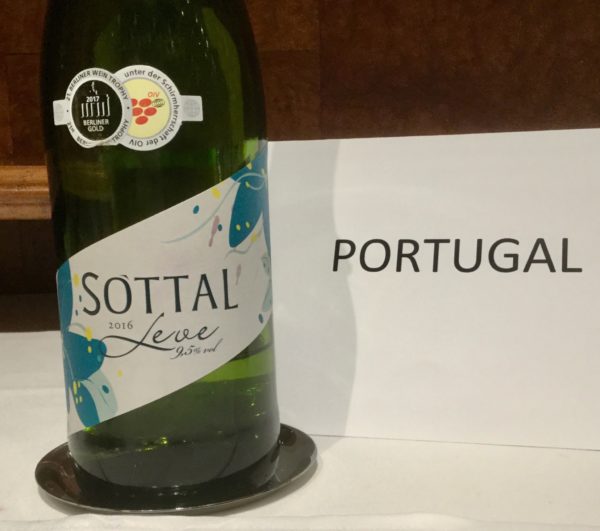 I began sampling some wines from this years featured countries, Portugal and Spain. The first, was a delightful, light and fruity, low alcohol (9.5% ABV) social/patio wine called Sottal Vinho Leve. This moscatel led blend was a juicy and delicious cacophony of fruit and floral aromas and flavours. Besides being featured at the consumer tastings, you can also try it at Unravelling Portugal on Wednesday February 28th and at Viva Iberia!, Saturday March 3.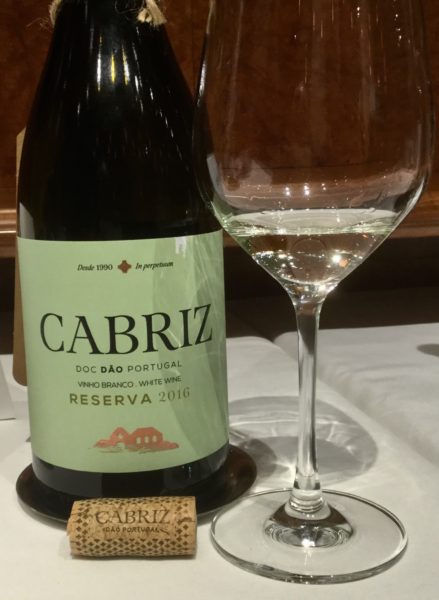 Have you ever tasted a wine made from Encruzado? The Cabriz Reserva Encruzado is made from the white grape star of the Dao region in Portugal. Dry, fruity and floral with a creamy texture. This is a very versatile table wine. It will also be a feature at Unravelling Portugal.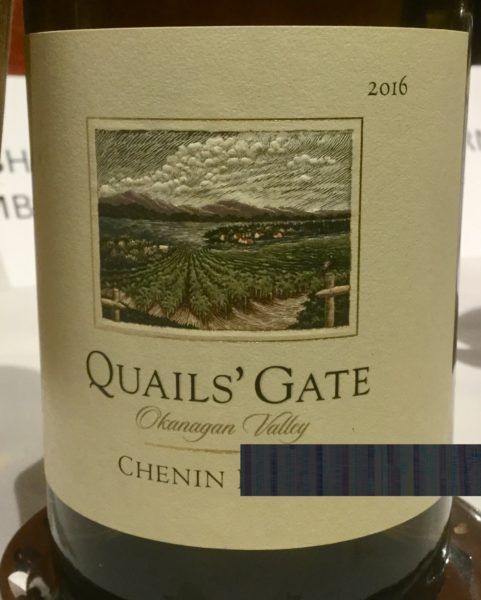 Many people are familiar with the quality wines made by Quails' Gate in West Kelowna, but might not have tried their Chenin Blanc. Winemaker, Nikki Callaway has crafted a dry wine that displays floral and mineral notes and has a lingering finish. Try this one with fresh oysters. Find it at A Glowbal Affair, Tuesday, February 27.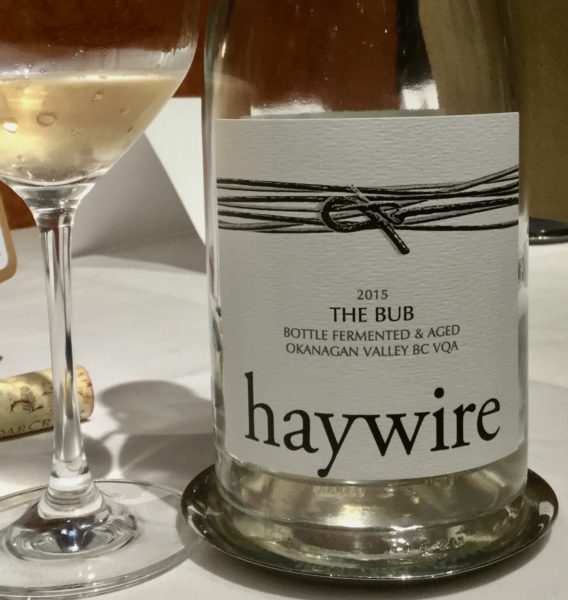 Haywire is one of the brands produced at Summerland's Okanagan Crush Pad. The Bub sparkling wine is crisp and clean, well structured and speaks of the land where it was grown. Credit goes to Jordan Kubeck who heads the sparkling wine program at OCP.  You'll have to be sure to try this one at the main International Festival Tasting as the Vintners Brunch has already sold out.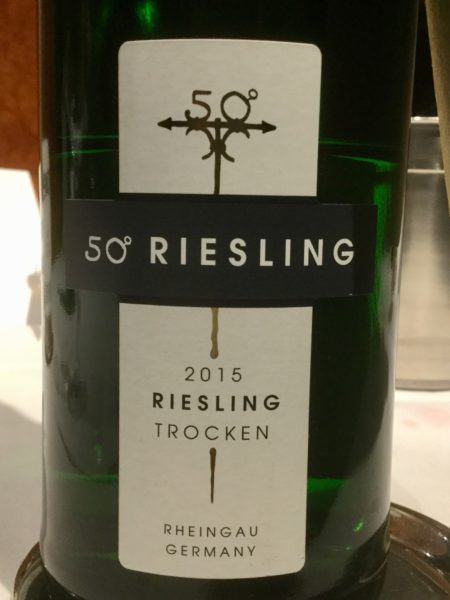 50° Riesling is made by the well known German Henkell & company, best known for their affordable Sekt sparkling wines. This 'Trocken' (dry) wine is just what you'd expect from a good-value everyday wine. Find it at the International Festival Tasting.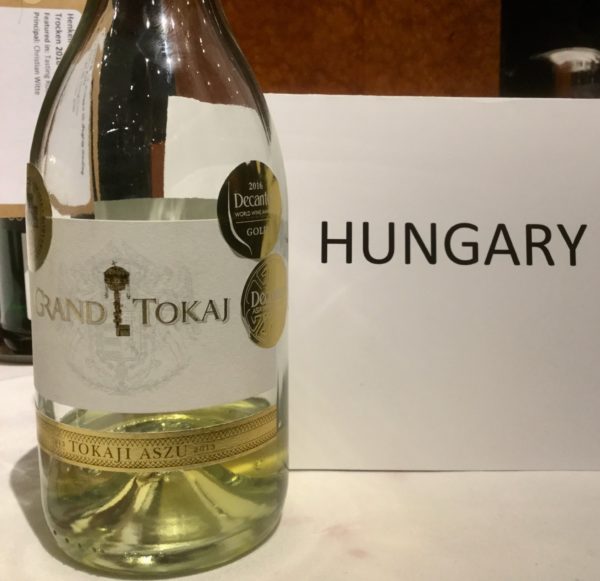 If you love big, juicy, mouth-watering dessert wines as much as I do, make sure you seek this one out. Hungary has a longstanding international reputation for its remarkable Tokaj wines that can age for decades. Expect a complex and layered nose, which carries onto the palate and is repeated on its long lingering finish. Dried apricots and honey, mmm . . . . . Look for this heavenly tipple at the International Festival Tasting.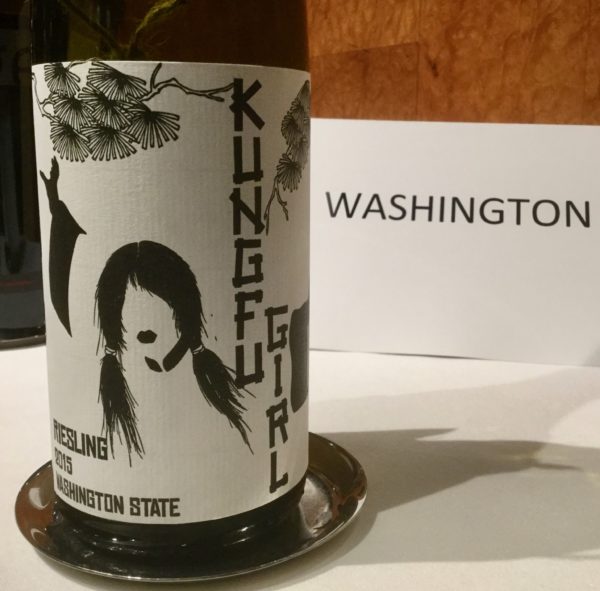 Washington State is well known for producing some amazing rieslings and this is one of them. I must admit that at first I was not impressed with the name or the artwork (stodgy traditionalist, I know), but after tasting it, I am willing to overlook all.  I am a convert. This is classic, quality riesling in all respects. You can catch it at the PICA Kitchen Party Saturday, March 3rd.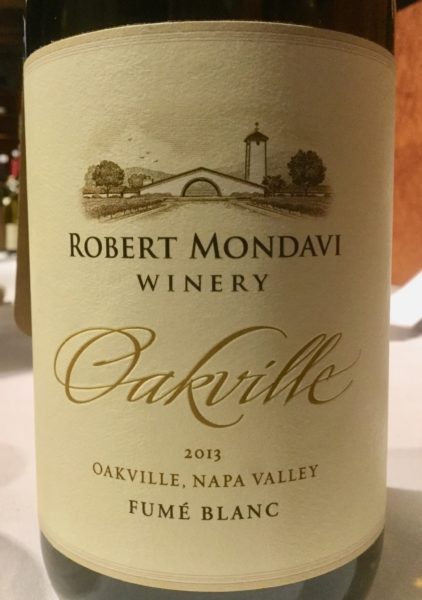 Robert Mondavi created a new style of wine in the US when he decided to oak some of his sauvignon blanc and call it, Fumé Blanc. For me, I found this to be an interesting, well-made wine, but just slightly lacking in acidity (and yes, I do have an admitted bias for fresher, better structured wines).   No doubt, many will disagree with me. Look for this one at Oakville Fumé Blanc 2013 as the Margrit Mondavi Tribute at Dockside Restaurant is sold out.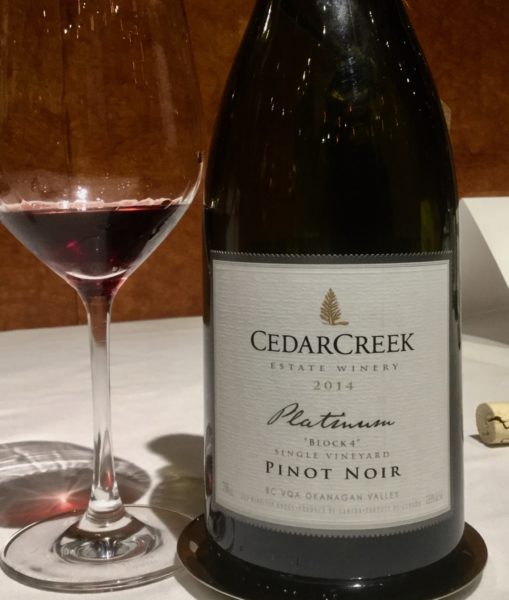 Cedar Creek's Platinum Label Block 4 Pinot Noir, crafted by winemaker Taylor Whelan, is a well-structured wine that will go the distance. I would hang on to this one for another five to eight years to show its true colours. Find it at Decanter World Wine Awards, Saturday, March 3rd.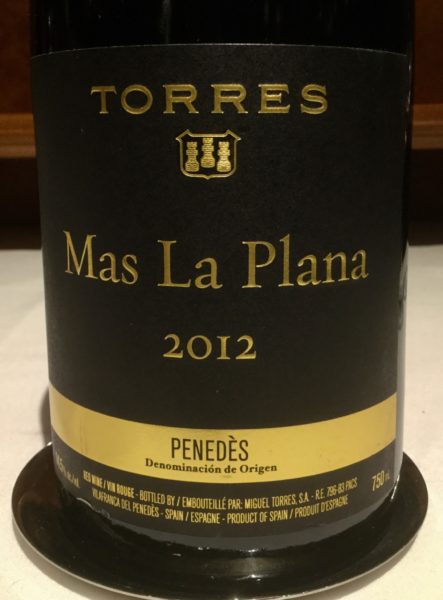 Wow! The Mas La Plana Penedes, from Torres, is amazing – layered and complex with elegance and harmony throughout. Taste this one at, Storied Iberia in 9 Wines, Thursday, March1, Torres: History Builds Future later that same day and at Decanter World Wine Awards, Saturday March 3rd.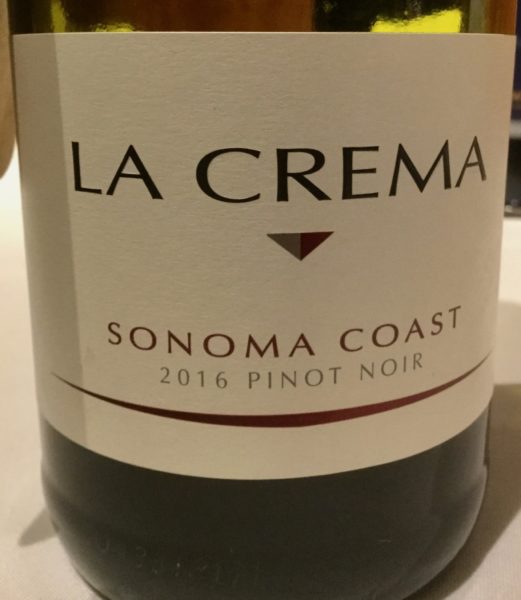 La Crema is well known for their pinot noir wines and the Sonoma Coast Pinot Noir is a good example showing medium body, good varietal character on the nose and palate, which carries through on the finish. Try it at California Crush Wednesday, February 28th and at PICA Kitchen Party on Saturday, March 3.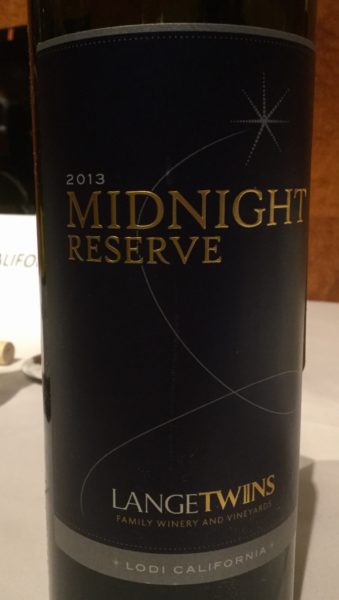 I was first introduced to the Lange Twins at a California Wine Festival two years ago and was impressed by the wines they made. Lucky for us they will be pouring their wines at this year's VIWF. The Midnight Reserve is a big California Meritage without any over-ripe jammy fruit. It is cabernet sauvignon dominant (72%) with malbec, merlot, cabernet franc and petit verdot rounding out the blend. Very impressive with rich dark berry flavours and background notes of cocoa and toasty spice.
The wine captures rich dark berry notes that weave together with cocoa accents and toasty oak spices. Be sure to stop by the Lange table and say hello to Joseph Lange. He is a very affable man. You can also catch this impressive wine at California Crush, Wednesday February 28th.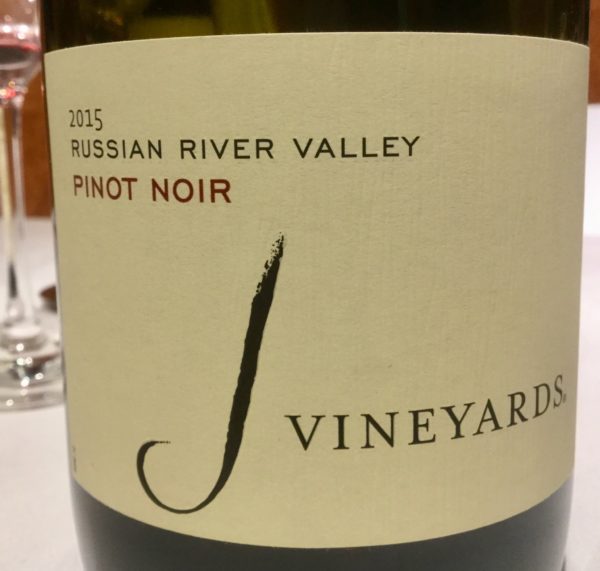 Hats off to Nicole Hitchcock, winemaker at J Vineyards & Winery. The Russian River Valley Pinot Noir is well structured and an example of the style of California pinot noir that I really enjoy. This wine is also featured at Pinot Noir – California Style, Friday, March 2nd.
It was almost time for this preview event to draw to a close, so I headed over to the 'dessert' table and indulged in some amazing vintage ports.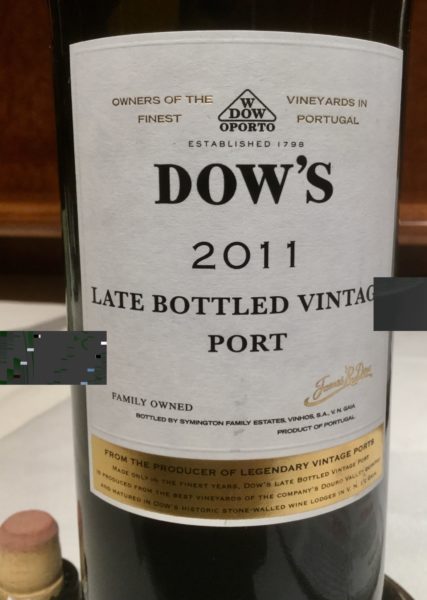 The Dow 2011 LBV Port shows dried red fruit, pepper and finishes less sweet than one might expect. It will be featured at Viva Iberia on the 3rd.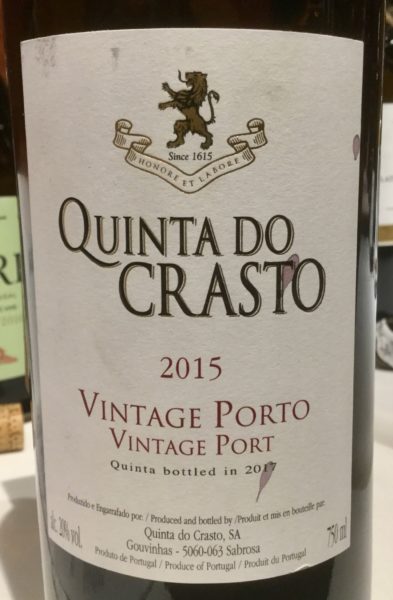 Quinta do Castro Vintage Port. People should drink Port more often and not just wait for special occasions. It's the perfect replacement substitute for dessert. This one is well balanced with good body. Look for it at 2015 Vintage Port: Magic!, Friday, March 2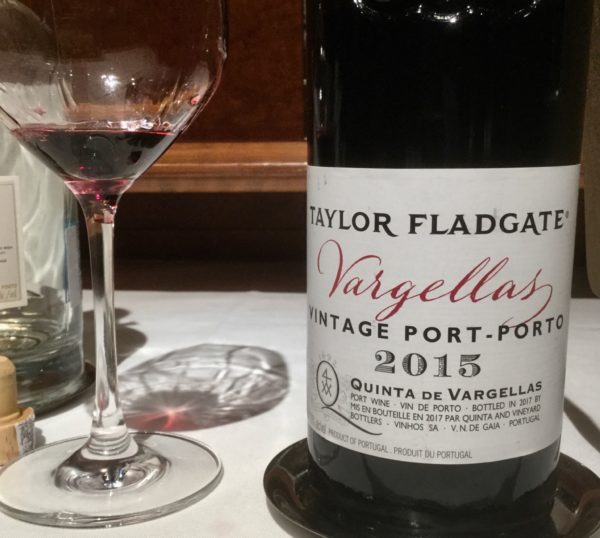 Next was the Taylor Fladgate Quinta de Vargellas Vintage Port. Winemaker David Guimaraens, who works for both Taylor Fladgate and Fonseca, has made a big and bold wine with lots of fruit on the palate and a lingering finish. This will be poured at 2015 Vintage Port: Magic, Friday, March 2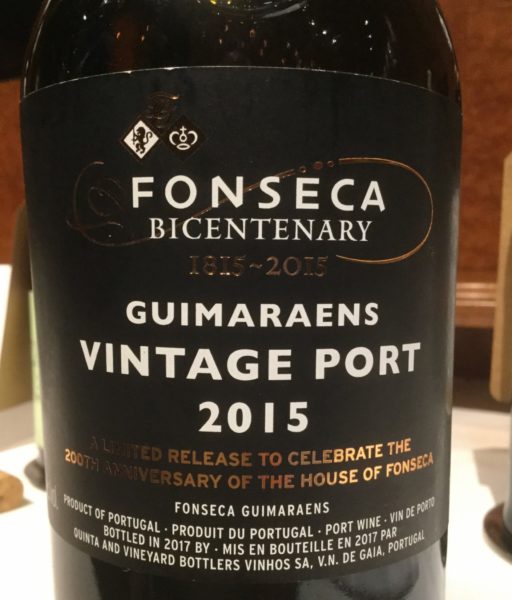 Fonseca's Guimaraens Vintage Port, named after their winemaker, was one of my favourites – it hits all the right notes – very classy. You can taste this at Storied Iberia in 9 Wines, Thursday, March 1 and at 2015 Vintage Port: Magic, the following day.
It was a treat to sample wines from Argentina, British Columbia, Germany, Hungary, Italy, Turkey, Uruguay and the US. Remember, this media event was just a teaser for the hundreds of wines that will be featured at the main International Festival Tasting event. Buy your tickets right away before the events are sold out.
For a full listing of all festival events, go to: VanWineFest.ca
(all photos – Sam Hauck)