New iPhone App connects users with local hosts for personalized outdoor adventures
New online digital platform Yervana is looking to revolutionize British Columbia's $4 billion+ outdoor tourism industry* by creating an adventure-seeking community with a shared passion for enjoying nature.
Yervana is a platform for personalized outdoor adventure that connects outdoor enthusiasts with knowledgeable and insured locals for customized activities in British Columbia's iconic Sea to Sky corridor located between Vancouver and Pemberton.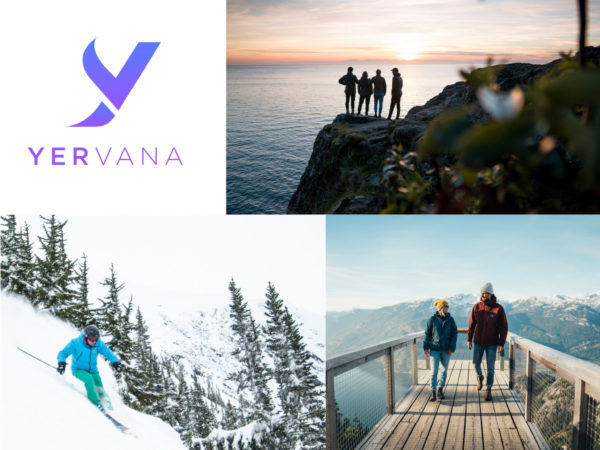 Yervana was founded by Jim McGovern, a 30-year veteran of the investment industry as well as an active member of the local and international skiing community. The idea for Yervana came out of the frustration of trying to find one of his local contacts to ski with some of his out of town friends.
Jim realized the need for an easy-to-use platform to connect outdoor explorers with adventurous locals who could show them the ropes.
Conversely, Jim wanted to give locals a way to promote their skills, passions and interests by offering experiences to as many interested people as possible. After a year-and-a-half of validating his thesis, developing the technology and beta-testing, Yervana was born.
"People today are all about connections and community, they're more interested in work-life balance, which is really powerful," he says. "They're using technology to get away from the traditional model so you can get what you want, instead of what corporations want you to have. Yervana is part of a larger movement, it's a way for people to turn something they love into a community. Everyone uses the beaten path, and Yervana has found the path that's less beaten."
No matter the adventure: be it skiing the best powder, hiking hidden trails or canoeing in crystal-clear waters, Yervana is designed to take the research out of getting away from work, ensuring that you get that personalized outdoor adventure.
Thanks to the easy-to-use Yervana App for iPhones and tablets, booking a personalized outdoor adventure is a matter of a few clicks from start to finish. Yervana means no more booking sight-unseen through hotels or scouring websites for ideas and itineraries.
Once an "Explorer" has downloaded the free Yervana App, they can search, discover and pay for personalized outings with qualified "Locals," each of whom offers one-of-a-kind experience you can't find anywhere else — from mountain biking and backcountry skiing to hiking and nature photography. As Yervana's roster of Locals continues to grow, activities such as canoeing, kayaking, sailing, cross-country skiing, and snowshoeing will be added to the platform.
As the number of adventures available grows, Yervana's in-App blog will offer advice and a wealth of suggestions, destinations, and local spotlights to help get you on the right path. Yervana is about real people, sharing real local knowledge, and creating real moments together.
Yervana will also be looking to expand into other outdoor adventure markets outside of British Columbia in the coming months.
The Yervana App is free to download can be found online and is compatible with iOS devices.
*Non-Motorized Outdoor Recreation in British Columbia in 2012: Participation and Economic Contributions by Stephen Kux and Wolfgang Haider, School of Resource and Environmental Management Simon Fraser University Burnaby, British Columbia, March, 2014. Numbers adjusted to 2017 values.
Find Yervana
Facebook: /yervana
Instagram: @myyervana
Twitter: @MyYervana
Website: www.yervana.com