­­Culture at the Centre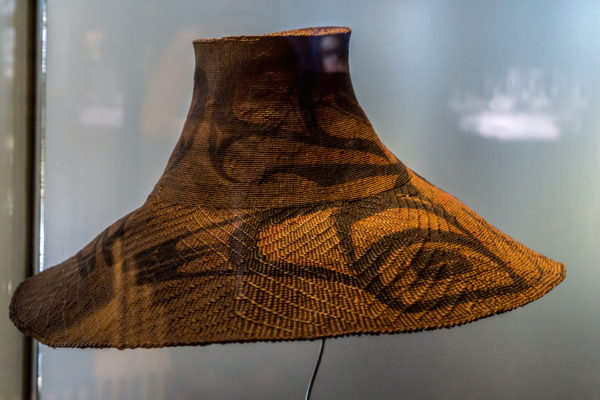 Haida Hat
The Museum of Anthropology's exciting new exhibition, "Culture at the Centre" is the result of the collaboration among six of British Columbia's aboriginal nations (Musqueam, Squamish, Lil'wat, Heiltsuk, Nisga'a and Haida). They have worked together to share the diverse ways in which each addresses the three themes of Land and Language, Continuity and Communities and Repatriation and Reconciliation in their cultural centres. The bringing together of nations in a museum is groundbreaking; the curators and representatives from each nation are very pleased at how successful the undertaking has become.
The Museum (MOA) is located on Musqueam land. Visitors will be welcomed into the exhibit by the Musqueam people in the same way they have welcomed the other five groups who are part of the exhibit. The first room contains six nation based maps accompanied by audio explanations, both in English and the traditional language of the nation.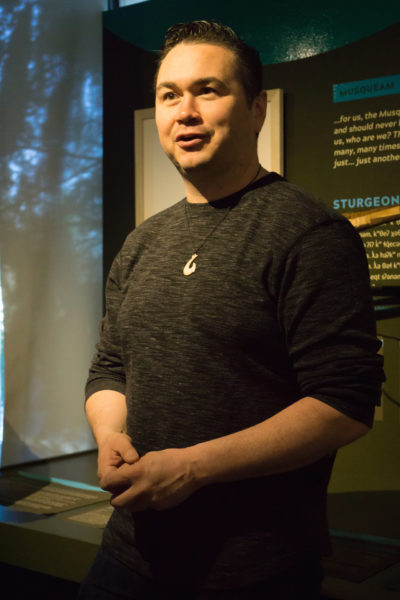 Morgan Guerin
Land and Language are the foundation of each nation. According to Morgan Guerin, of the Musqueam, language is vital. The people belong to the land, they own it and have responsibility to care for it. When people begin to lose the language and oral culture, they begin to lose the land. Luckily, however, they are realizing that the sleeping knowledge is still there. It is being uncovered and moved forward, once again becoming the classroom for a new generation.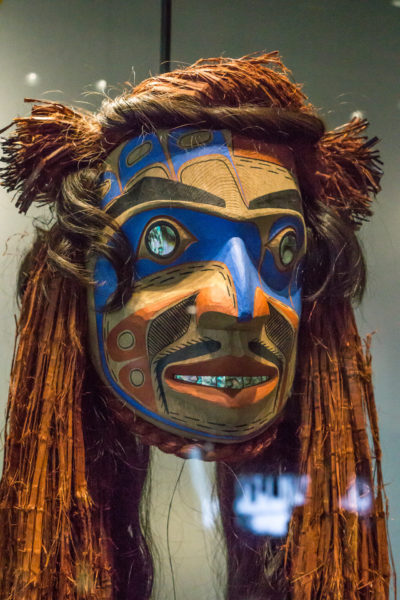 Heiltsuk mask
The theme of Continuity and Communities is supported by short films, two from each cultural centre, which feature the elders speaking about their own vibrant, thriving and very different communities. Visitors have the opportunity to hear about the belief systems of each nation while learning about the significance of the beautiful artifacts on display.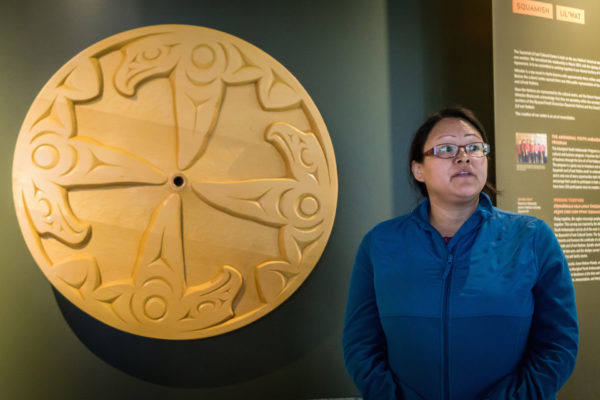 Squamish spindle whorl
Repatriation and Reconciliation are being experienced by each of the nations as well. Among the items on display is a beautiful Nis­­­ga'a button blanket showcasing the crests of four tribes and symbolizing unity, peace and tenacity. The Squamish and Lil'wat peoples share territory and have created a spindle whorl to represent working together for the benefit of both.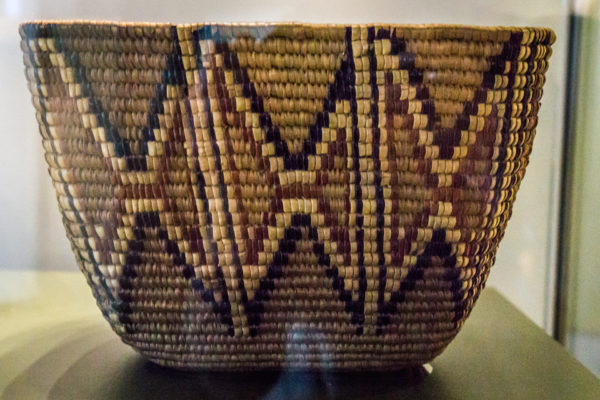 Lil'wat basket
"Culture at the Centre" is a thoughtfully curated and extremely inspiring exhibit. Visitors leave with a greater understanding of the diversity among the nations, as well as their shared hopes for themselves and their children.
The exhibit will be on display from March 18 – October 8, 2018.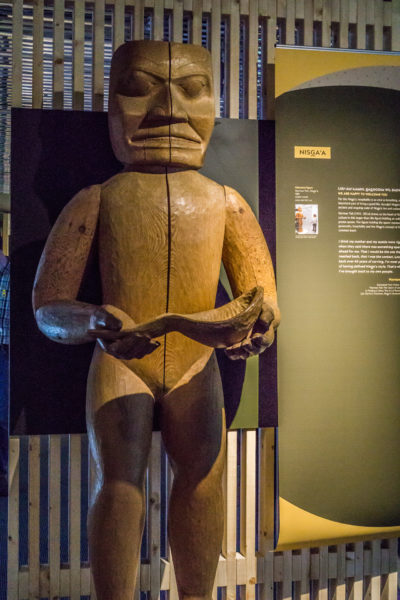 Nisga'a welcome figure
Article and photos: Judy Robb