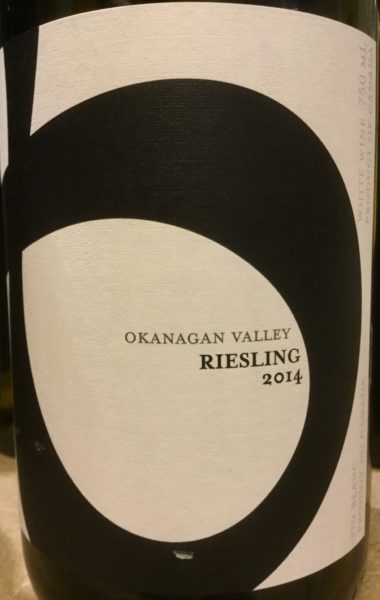 2014 Riesling
8th Generation
Summerland, BC
$20.90
The grapes for this wine come from 29-year-old vines. The result is a wine with depth and concentration. Lemon yellow with medium intensity. Classic varietal character on the nose – mineral, stone fruit, citrus and a hint of petrol. Slightly off dry, but well balanced with good mouth feel. Mouth watering fruit on the palate with juicy stone fruit, lime and melon flavours followed by a lingering finish. All around a classic top quality Riesling.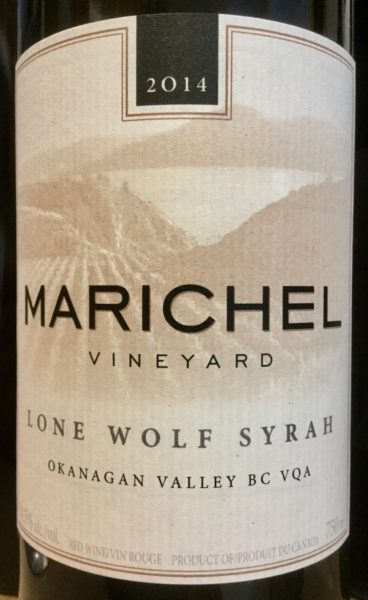 2014 Syrah (Lone Wolf Vineyard)
Marichel Vineyard
Naramata, BC
$23.90
Garnet black with deep intensity. Aromas of bramble, blackberry, mulberry, pepper, meat and dust on the nose. Well balanced with smooth ripe tannins. Concentrated flavours of blackberry, white pepper, bramble and spice on the palate, which linger on the medium-long finish. This wine is a bargain.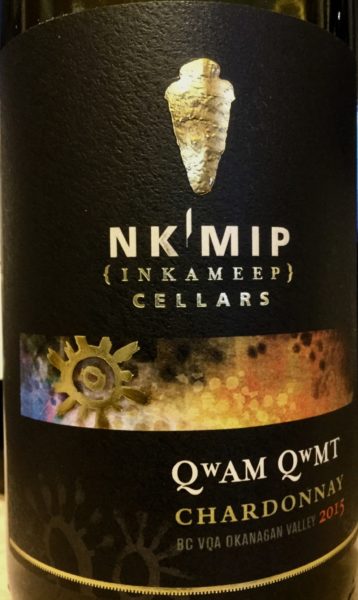 2015 Chardonnay (Qwam Qwmt)
Nk'Mip
Osoyoos, BC
$25.00
Lemon yellow with medium minus intensity. Butter, toast, citrus and tree fruit on the nose. Well balanced. The palate is delicate and well integrated with flavours of pear, apple and citrus, butter and toast followed by a medium-plus finish. This is a very well made, feminine Chardonnay.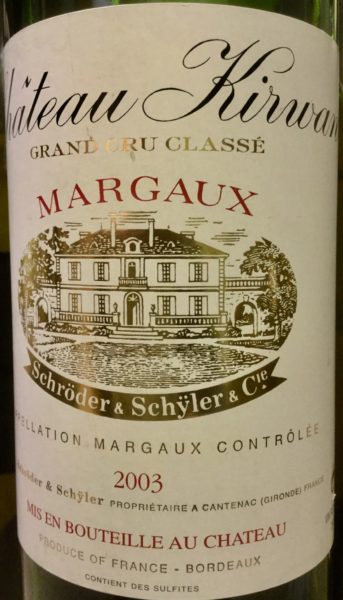 2003 Margaux
Chateau Kirwan
Bordeaux, France
$65.00
This third growth Margaux is garnet-black and some bricking due to its age with deep intensity. The nose is complex and layered with aromas of mocha, dried fruit, plum and dried cocoa powder. Well balanced with smooth ripe tannins. The flavours mirror the nose followed by a medium-long finish. The wine opened up considerable after decanting. Still good for another three+ years.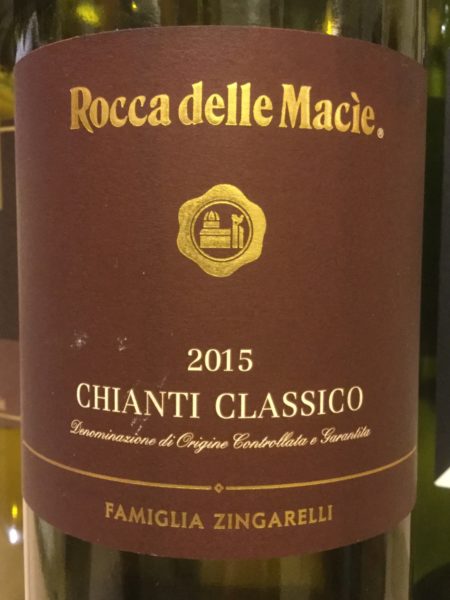 2015 Chianti Classico
Rocca dele Macie
Castellina, Italy
$18.49
This Sangiovese has a touch of Merlot to give it added character. Garnet red in colour with medium-deep intensity. The nose is deep and rich with dried red fruit with earthy undertones. Well balanced with silky tannins and medium-plus body. Juicy bright dried red fruit on the palate followed by a medium-plus finish. Delicious right now and well worth keeping for another two to three years.
(All photos – Sam Hauck)