It was a sunny Monday in April when I headed down to the Pacific Institute of Culinary Arts (PICA) on Granville Island to learn more about the Spanish wines Lopez de Heredia from Maria Vicente.
I am going to let the winery explain what they are all about.
"Lopez de Heredia – one of the most venerable producers in Spain – produces traditional, age worthy Rioja. Their wines are legendary and still made the way they were when the winery was founded over 140 years ago. Following a tradition that has been passed down through generation, their wines are released at least 5 – 10 years after harvest.
A rarity in Rioja, Lopez de Heredia uses only estate bottle fruit from their prised vineyards – Tondonia, Cubillio, Bosconia and Zaconia. The Tondonia vineyard is their most famous; it is situated in a shell-shaped depression on the right banks of the river Ebro, where the most typical Rioja wines are grown. The soil is alluvial clay with a high proportion of limestone. Average vine age is 45 years old and organic farming and natural fermentations are implemented, creating wines that exhibit great terroir.
Grapes from Viña Tondonia are always used in making their highest quality wines, with truly exceptional vintages becoming Gran Reservas. The first Reserva was bottled by the founder in 1890; a few bottles of this are still kept in the family museum."
As The Wine Advocate's Neal Martin said, " It has withstood the tide of corporatization and homogeneity and epitomizes timeless, artisan winemaking . . . . It is commonly known that if you are seeking bags of fruit and lashings of oak, this is not the place to come . . . . . . Lopez de Heredia is the apotheosis of traditional, classic wines: taut, fresh, bucolic, utterly charming and amazingly long lived."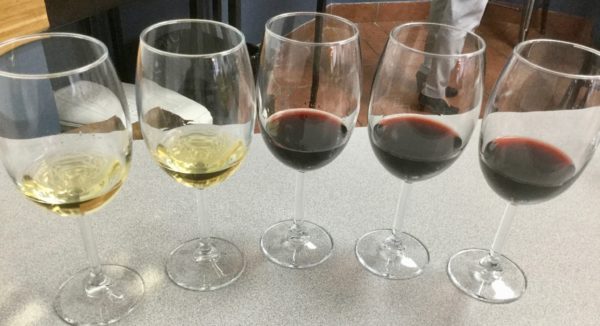 We tasted the following five wines: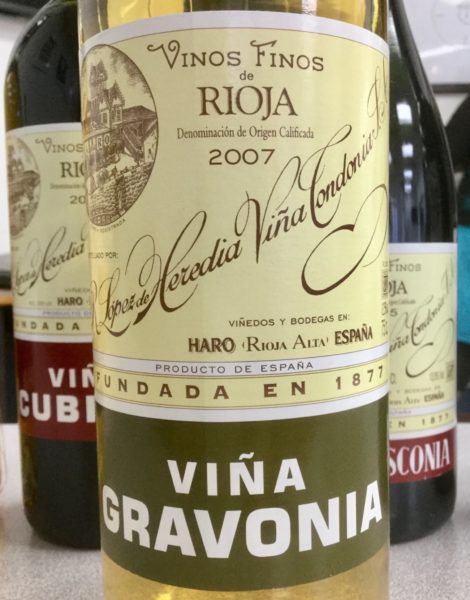 Viña Gravonia Crianza 2007 – made from 100% Viura from a single vineyard and aged for 4 years in barrel. Golden lemon yellow in colour with medium intensity. Dried white fruit, floral and mineral notes. This wine is made in an oxidative style and may seem a little unusual to some North Americans at first, but it is very well made with good structure and a lingering finish. It should be served chilled, at about 10° C and would be perfect with clams, mussels or oysters. 12.5% ABV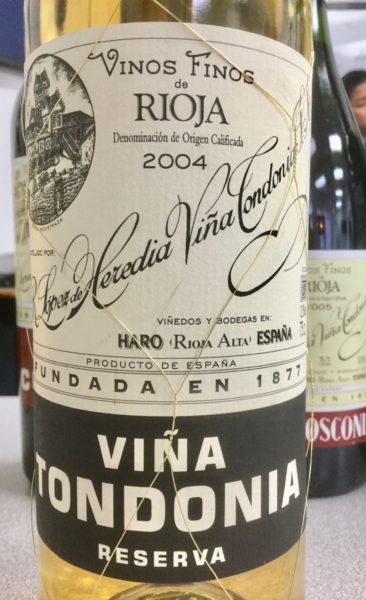 Viña Tondonia Bianco Reserva 2004 – 90% Viura, 10% Malvasia aged for 6 years. This is their most aromatic wine. Golden lemon yellow in colour with medium-plus intensity. Salinity greets the nose followed by minerality, pear, lemon and fresh grape flesh. Less oxidative and more flavourful than the previous wine. This wine should be served chilled at 12° C and served with fish dishes of any style. The flavours linger on the finish.   12.5% ABV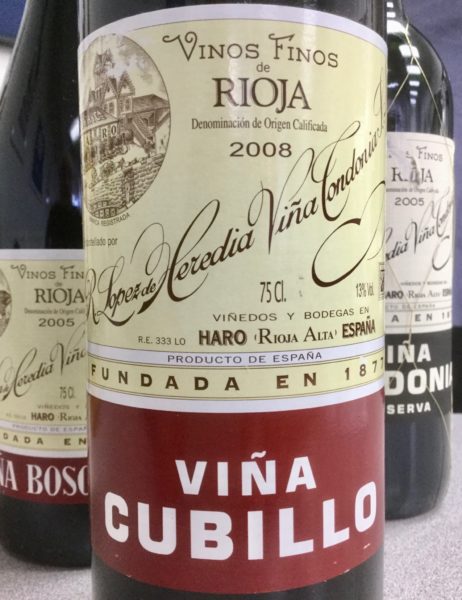 Viña Cubillo Crianza 2008 – 65% Tempranillo, 25% Garnacha 10% Mazuelo (Carignan) and Graciano. This vineyard sits at 410 m above sea level and the soil is primarily clay and limestone. Aged 3 years in barrel. Garnet/brick in colour with medium-deep intensity. Dark, inky aromas on the nose – dark red and black dried fruit, tar, soy, dried herbs. The biggest of the three reds in my opinion.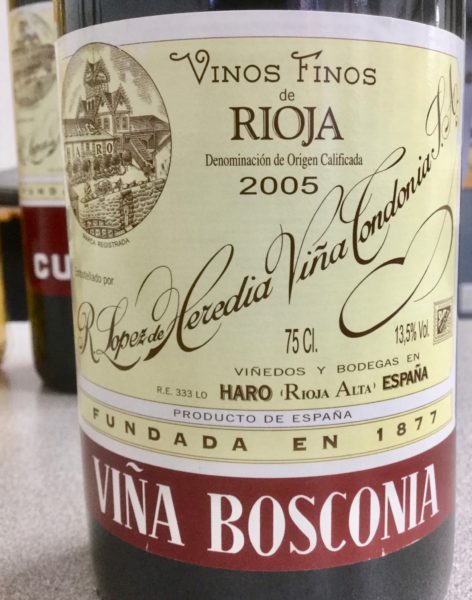 Viña Bosconia Reserva 2005 – 80% Tempranillo, 15% Garnacha, 5% Mazuelo Mazuelo and Graciano. 5 Years in old oak followed by another 2 in bottle. Garnet/brick in colour with medium-deep intensity. The most delicate nose of the three. Dried red fruit, cherries, earth. Bright on the palate. Dry.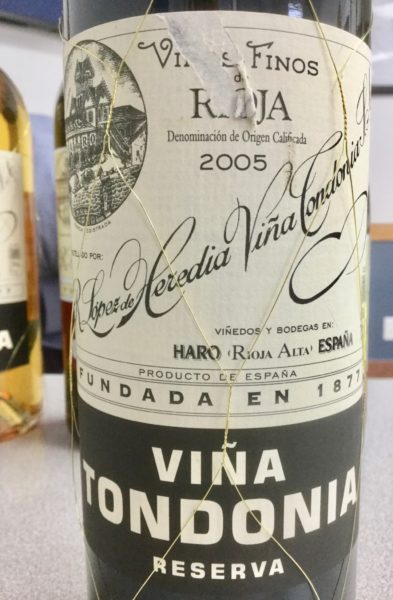 Viña Tondonia Tinto Reserva 2005 – 75% Tempranillo, 15% Garnacha, 10% Mazuelo and Graciano. Aged 6 years in old oak and 2 in bottle. Garnet/brick in colour with medium-deep intensity. The nose was slow to open up, but then showed delicate red fruit, dust, cocoa powder on the nose. Smooth velvety tannins, long lingering finish.   The finest wine of the three reds.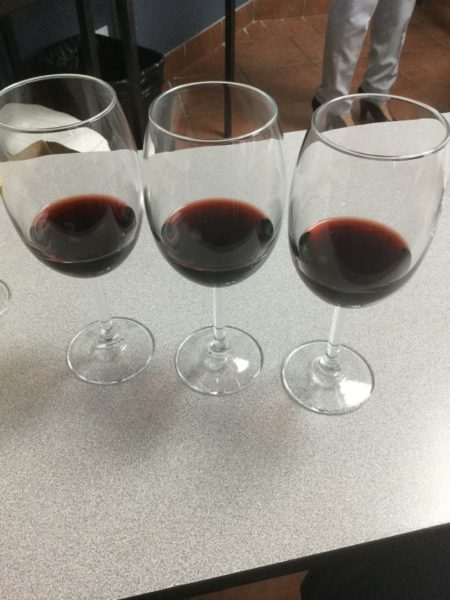 The production at Lopez de Heredia is relatively small by European standards – only 34 000 cases on average.  Their four vineyards comprise about 170 hectares or 420 acres, though several sections are always fallow for ten years or more.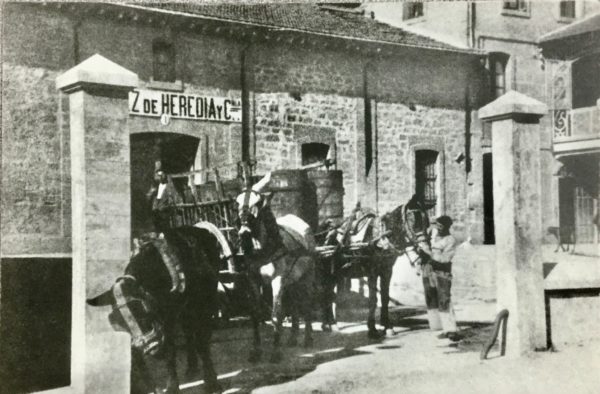 If you were to visit the winery, it would look pretty much the same as it did when it was founded in 1877. They really do believe in tradition. Change is not something that is embraced here. That applies to the vineyards as well. You won't see any trellised rows of vines here. The grapes grow on bush vines as per tradition and what is now referred to as sustainable farming is simply the way things have always been done here. The wines are vintage dated, but the year is not as important here. To keep a consistent style, up to 15% of the wine may come from previous vintages.
The winery maintains its own cooperage, though its main purpose is to repair the barriques rather than to make new barrels and with 13 000 barrels in their underground cellar, there is always work to be done maintaining them. American oak is used exclusively. Fining is still done with egg whites and natural cork seals their wines.
Both whites and reds are aged in barrels, but there is minimal, if any, noticeable oak in these wines. That is not the style they are after. Wines spend very little time in new oak. They are quickly transferred into older neutral barrels so that they can benefit from the slow micro-oxygenation that barrel aging provides. They make their barrels with thicker staves than is the norm, both because they are built to last for a long, long time and to minimize the interaction of the wine with air. As a result, these are well-stabilized wines that are designed for long-term aging.
It was a delight to taste these well-aged wines.
For further information contact Khistian Laroche of Waldorf Wine Group in Richmond at 604-803-9463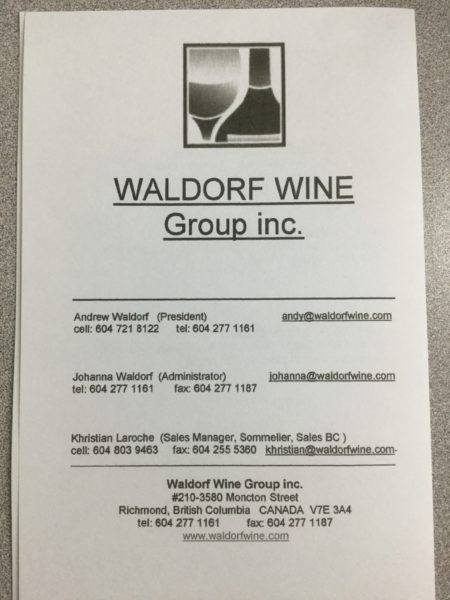 (All photos, except as noted – Sam Hauck)