Saucy and sequined local performers come together for one-night-only concert
in support of LGBTI scholars through UN program
Soulful Productions presents a sizzling celebration of soul, Motown, funk, show tunes and drag with Sweet Bubbling Nights on Saturday, June 23, 2018 at 8pm at the Vancouver Playhouse. The performance will bring together 23 of the city's most iconic musical talents, female impersonators and dancers in support of the LGBTI Pulse Memorial Scholarship®. The scholarship is the first of its kind in the United Nations system presented by International Organization for Migration (IOM), the UN Migration Agency, and is awarded to Lesbian, Gay, Bisexual, Transgender, Intersex (and Queer) youth worldwide who are in pursuit of a university or college degree.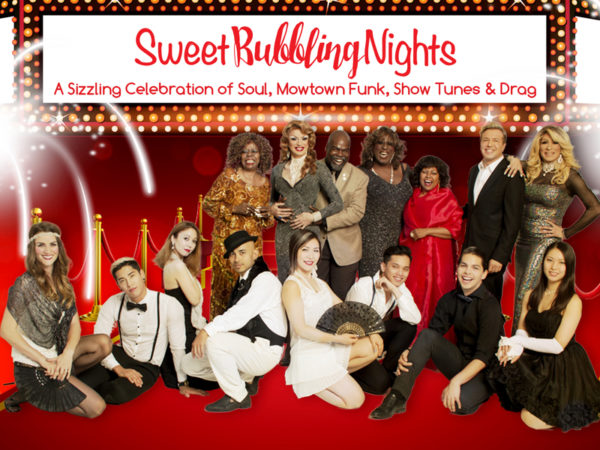 "I am honoured to team with this dynamic lineup of artists for a rousing evening of entertainment to raise the profile of the LGBTI global community, and in particular, support LGBTI youth around the world," says Daniel Szabo, producer of Soulful Productions and humanitarian at IOM, the leading international humanitarian organization in the field of migration. "Two of IOM's core tenets are to encourage socio-economic development through migration and uphold the human dignity of migrants, which includes asylum seekers and refugees — for many, education is a way out of a tough situation. With this scholarship, we are just beginning to reach a segment of our constituents who view IOM as an advocate for their rights. During Sweet Bubbling Nights, audience members will be treated to a lively and fun-filled evening of performances by top-notch entertainers, and at the same time, have the chance to support the LGBTI community in a meaningful way."
The LGBTI Pulse Memorial Scholarship was established in 2016 following the tragic shooting at the Pulse nightclub in Orlando, Fla., and provides financial support to LGBTI youth around the globe who are in pursuit of a university or college degree. In 2017, there were 34 applicants from 10 countries, including Afghanistan, Canada, Colombia, El Salvador, Kenya, and Vietnam. This performance evening will include a silent auction, with 100 percent of proceeds benefitting the LGBTI Pulse Memorial Scholarship, which opens its 2018 application process on June 30, 2018.
Audience members will have the opportunity to bid on lavish prizes such as tickets to Frank Marino's Divas Las Vegas in Las Vegas, Nevada; Mardi Gras 2019 After Party tickets taking place in Sydney, Australia; gift certificates from some of Vancouver's leading hotels and restaurants, plus products and services from local and national businesses.
This dazzling evening of entertainment will include a selection of popular soul, Motown, funk, and show tunes such as At last, I Feel Good, Somewhere Over the Rainbow, and I Will Survive performed by the following line-up of vivacious stars:
Sibel Thrasher is one of Vancouver's most loved entertainers. Originally from Cincinnati, Ohio, Thrasher made Vancouver her home in 1981 and never looked back. She has recorded with popular artists such as Long John Baldry, Donna Summer and Etta James. A BC Entertainment Hall of Fame inductee, Thrasher has been in many musical and theatre productions including the smash hit Ain't Misbehavin'.                    
                                                                                          
Justine Tyme is celebrating 30 years as a drag performer. Originally from Calgary, Tyme has had great success in Vancouver impersonating famous songstresses such as Julie Andrews and Annie Lennox. Tyme was awarded Entertainer of the Year in Vancouver and Calgary and for 13 years was a featured performer in 2 weekly drag shows Feather Boa and Lipsync. She has also led a prolific career in the film and TV industry with roles in films such as Connie and Carla, Double Jeopardy and I Robot, as well as TV appearances in the L Word.
Marcus Mosely is a member of the singing trio The Sojourners and has toured in North America, Europe, Asia, and Africa. Originally from Ralls, Tex., Mosely grew up immersed in the music and culture of the gospel tradition. He has starred in the stage productions of Fats Waller's musical Ain't Misbehavin', one of the longest-running musicals in Vancouver history, Black and Gold Revue (Arts Club), and ShowBoat (Livent).
Willie Taylor burst onto the Vancouver entertainment scene in 1988 and is one of Vancouver's premiere female impersonators. Best known for his incredible personations of Aretha Franklin and Patti LaBelle, Taylor has headlined shows at popular venues such as Celebrities, Denman Station, and the Odyssey where he co-starred in one of Vancouver's best know drag shows Lipsync.
Candus Churchill lights up both screen and stage with her powerful voice and engaging presence. She has toured the U.S., Japan, and Canada, and was the opening act with Candi Staton for B.B. King, Lou Rawls, Michael Bolton, Bobby Bland, Graham Central Station, and more.
Carl McDonald a.k.a Carlotta Gurl is best known for his impersonations of Marilyn Monroe, Cher, Madonna, Reba McEntire, among others. This dynamic performer is involved in Vancouver's burgeoning film and television industry, and has had starring roles in films Stark Raving Mad and Thralls, as well as TV shows Caprica and The L Word.
Bill Sample's unsurpassed reputation and career spans four incredible decades. He has opened for Oscar Peterson and Monty Alexander, and performed alongside Ray Charles, Mel Tormé, Robben Ford, Art Pepper, Dee Daniels, and Fraser MacPherson. Sample was also the musical director for David Foster's band and toured with him for nine years.
Queer as Funk is renowned for its tight rhythm section, hot horns, and killer vocals, bringing together the city's best musicians in an explosive, high-energy dance band. At Sweet Bubbling Nights the group will be represented by Alison Gorman (trumpet), Luis Melgar (keys/trombone), Dan Shook (saxophone), Marc Van Rosi (guitar), Derek DiFilippo (bass), and Sally Zori (drums).
House of La Douche was founded in 2006 by Jojo Zolina, who introduced voguing and waacking to Vancouver after working with pioneers in New York City. Currently spearheaded by multi-disciplinary artist and choreographer Ikue Ueno, the dance group is committed to the mission of bridging the gap between LGBTQ+ and the rest of the community, celebrating freedom of expression, and illuminating the beauty of performing with humour and edge. House of La Douche was presented with Vancouver Nightlife Award's Best Performer of the Year in 2011, and has graced stages in Vancouver, Paris, Las Vegas, Seattle, San Francisco, and Los Angeles.
Tickets for Sweet Bubbling Nights are now on sale at: ticketstonight.ca
About Soulful Productions
Established in 1998, Soulful Productions produces events supporting global initiatives and campaigns. The company has worked with some of Canada's finest jazz and R&B vocalists, including Sibel Thrasher, Candus Churchill, Marcus Mosely, Lovie Eli, Jena Fair, Willie Taylor, and legendary conductor Dal Richards. Soulful Productions has previously organized highly successful events —An Evening in the Clouds and A Touch of Soul — to raise funds for the Canadian Liver Foundation, A Loving Spoonful, and former B.C. Minister of Transportation and Infrastructure, and Deputy Premier, The Hon. Grace McCarthy's CH.I.L.D. Foundation.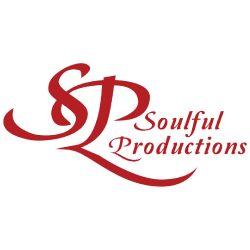 All photos by Graham Spence