Raise a glass to Canada and make the most of your long weekend 
With Canada Day right around the corner, it is time to start thinking about how you are going to celebrate our nation's birthday — and that includes a distinctly Canadian drink made with distinct Canadian features.
With such a diverse landscape and deep history, there are many ways to celebrate Canada throughout the long weekend. We can sing along to O' Canada or sit by the lake and watch a firework display. We can dress the part by incorporating red and white into our wardrobe or enjoy some poutine and a maple doughnut. But no matter how you decide to celebrate 151 years of Canada, be sure to raise a glass to the place we call home with your favourite Canadian beverage.
"There are so many ways to incorporate our country into delicious cocktails this Canada Day," says Jordan Stacey, Brand Ambassador of Ungava Spirits Co. "Whether it's simply adding a familiar flavour or topping off a drink with a locally grown garnish, make your celebrations that much better with themed cocktails."
To celebrate Canada Day with craft Canadian distiller, Ungava Spirits Co., check out these Canadian-themed cocktail recipes to make during the long weekend:
Cabot Trail Maple Iced Latte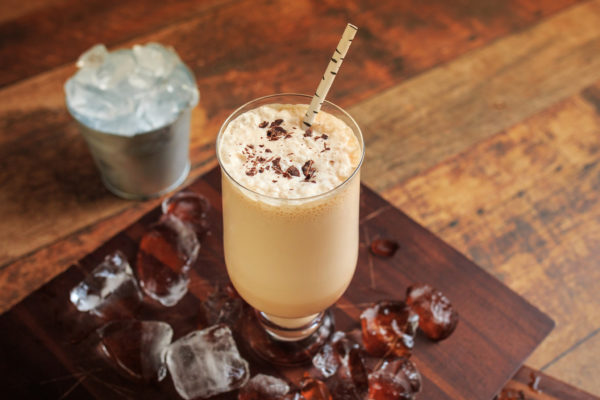 Add ¼ tsp (1ml) unsweetened cocoa powder to regular filtered coffee and mix until completely dissolved.
Combine 3 oz. (60ml) Cabot Trail Maple Cream, ½ cup (125ml) 3.25% milk and ½ tsp (3ml) amaretto.
Pour the coffee mixture into an ice cube tray, and freeze.
In a blender, add 4 coffee ice cubes (depending on size) & remaining ingredients.
Blend to get a smooth and creamy mixture.
Pour into a Spanish coffee glass and enjoy!
Classic Bloody Caesar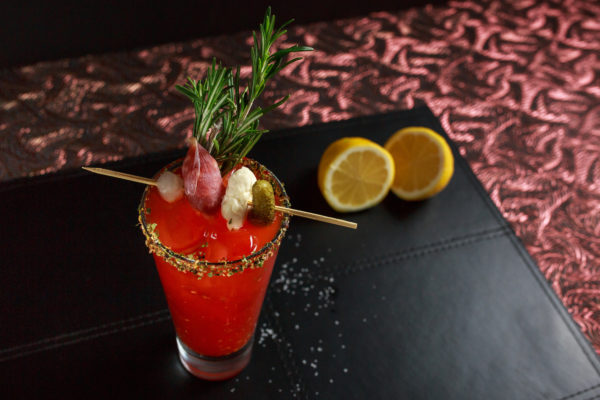 In a small bowl, combine 30 ml (2 tablespoons) of steak spice blend and 7 ml (1/2 tablespoon) of dried parsley.
Wet the rim of a highball glass with lemon juice and dip rim in bowl containing the spice blend.
Fill the glass with ice cubes and pour in 45 ml (1 ½ oz.) of Ungava gin, 2 dashes of spicy sauce (Sriracha) and 2 ml (1/2 teaspoon) of Worcestershire sauce.
Top up with 180 ml (6 oz.) of Clamato juiceand stir using a mixing spoon.
Garnish with mini dill pickle, sausage slice or mini dry sausage, and a cube of cheese on a cocktail pick.
For more information, please visit ungavaco.com.
About Ungava Spirits Co.
Ungava Spirits Co. Limited, formerly the spirits division of Domaine Pinnacle, is an entrepreneurial spirits company based in Cowansville, Quebec with a mission to create premium products with strong local roots.  Leading and award-winning brands include: Ungava Premium Gin, Chic Choc Spiced Rum, Coureur de Bois / Cabot Trail Maple Liqueurs and Quartz Vodka. USC is a subsidiary of Corby Spirit and Wine. For further information, please visit our website.
Co