Award winning storyteller Celeste Snowber, JUNO-nominated jazz bassist Jodi Proznick, harpist Alexa Reimer and special guest singer, Katherine Penfold came together in a very relatable, creative endeavor that showed the audience that, although we all live messy lives, we need to celebrate the mess and embrace it! The show took place at The East Vancouver Cultural Centre, now known simply as 'The Cultch', which is tucked away on a tree-lined residential street at the corner of Venables and Victoria Drive.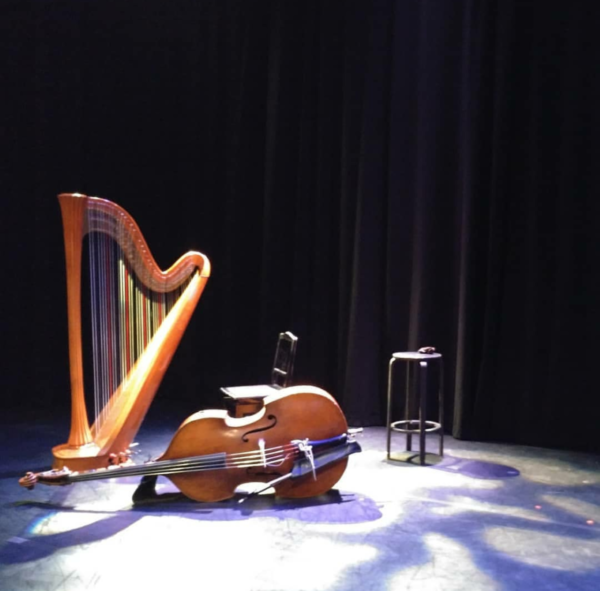 Interestingly, before the show, the eclectic audience ranging in age from eighteen to eighty were all engaged in various conversations about their own beautifully messy lives. Travel experiences, education, friendships and marriage were just a few of the topics I heard around me, as we waited for the show to begin. The stage was set with harp and bass to one side of the stage, while a coat rack with various costume changes stood beside a simple black chair, red high heels and a gold table with a mason jar of water and some papers on top.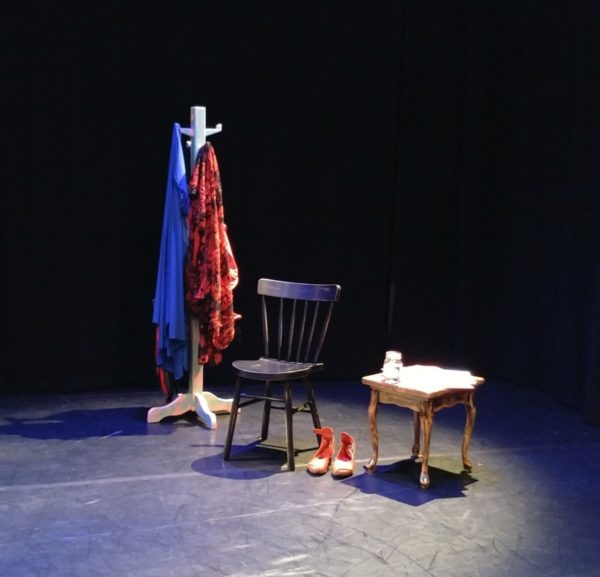 The show began with an interpretive dance and then we went on a journey into a mother's cooking and her love of eggplant. You could almost taste the food through the descriptions given. Abruptly it stopped and Snowber shouted her refusal, "I am not going to become my mother! I don't want to become a worrier." She then goes on to explain how each of us audience members could experience worry in a healthier, more humourous manner.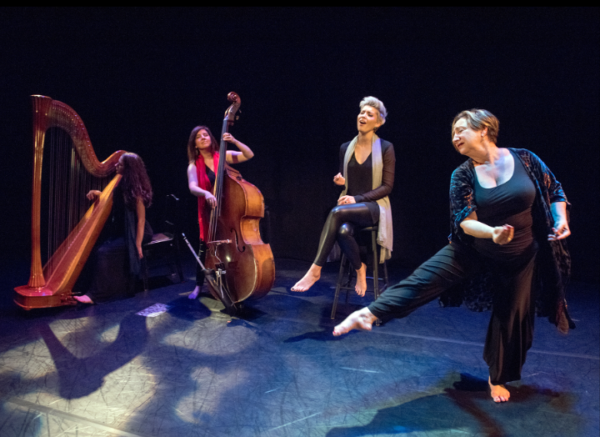 Body image, another relevant topic in our messy lives was now front and center. The role of the "mid-life roll" many of us acquire was celebrated. The music of the harp and the bass brought emotion to these stories, and in this particular scene, audience participation was encouraged by Proznick as we all clapped and snapped our way through the belly roll dance. Travel and a certain kayaking trip were highlighted and questions of being "too much" and "not enough" were explored. Next, we attended the funeral of "Super Woman"; yes, we need to put her to rest, once and for all.
Katherine Penfold took to the stage for two solo numbers along with the reprise. The feeling and emotion she brought to the stage was heartfelt and incredibly engaging, the audience was enraptured.
Finally, the audience was given directions in how to create a business plan for their own messes. As Snowber so eloquently reminded us, in the end our lives are messy; they are organic, gluten free messes that we should give a title to and use to the best of our advantage.
(Photos except as noted –  Melinda Gill)