FOURTH OF JULY
A special Fourth of July event at Blaine's Semiahmoo Resort, Golf and Spa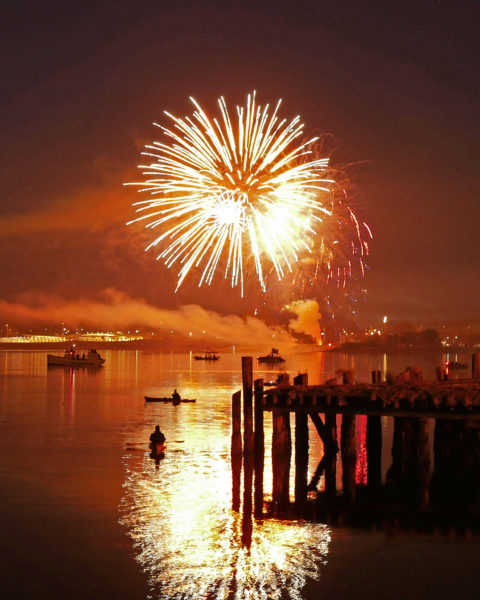 Join us for a special celebration on the Fourth of July, complete with family-friendly beachside activities including lawn games, arts and crafts, face painting, plus live music and our Seaside Sizzle, the ultimate beach barbecue experience. At nightfall, turn your eyes across the way and enjoy the fireworks put on by the City of Blaine.
Event Schedule:
11:00am to 3:00pm


Fourth of July activities including face painting, crafts, and lawn games.

12:00pm to 4:30pm


A la carte food options such as hamburgers, hot dogs, chips, and ice cream plus an outdoor bar with soda, Chateau Ste. Michelle wine, beer, and cocktails.

5:30pm to 8:30pm


Seaside Sizzle beach barbecue featuring live music, games, and delicious food. For tickets, please call 360.318.2028 or purchase online.
Semiahmoo Fireworks Photo Credit Walter Selden