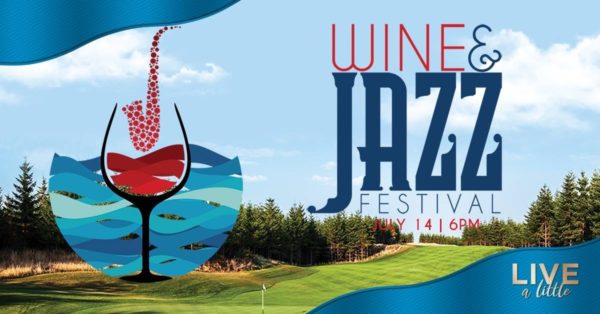 Little Creek Casino Resort's Wine & Jazz Festival returns to the South Puget Sound on Saturday, July 14 at 6 p.m. featuring an array of jazz music, food, beer and wines from around the world.
Prepared by the resort's acclaimed Food and Beverage Director, Victor Mortazavi, an inspired menu of gourmet food and wine selections will delight the evening's attendees. Food examples include a seafood grille, oyster bar, steak and burgers and much more.
The festival will be held outdoors on the driving range of the resort's award-winning Salish Cliffs Golf Club. While the range will close on July 14 at 12:00 p.m., the course will be open for play all day.
No RSVP is required for this event. Admission is free to the public for guests age 21 and up. Attendees will receive a complimentary wine glass upon entry while supplies last.
Looking for additional fun while in the area? Little Creek's luxurious Seven Inlets Spa now features Eminence skin care products and summer-inspired specials in a peaceful setting to relax and recharge. Guests can also take advantage of Little Creek's resort packages to capitalize on the great value of their golf, spa and overnight accommodations.
For more information click here.
About Little Creek Casino Resort
Owned and operated by Squaxin Island Tribe, Little Creek Casino Resort is 15 minutes from Olympia and one hour from Seattle / Tacoma. Home to the nationally acclaimed Salish Cliffs Golf Club, beautiful Seven Inlets Spa and Skookum Creek Event Center, Little Creek offers the latest in electronic and table gaming with one of the largest and newest smoke-free casinos in the region. The 190-room resort boasts a freshly renovated hotel tower with well-appointed amenities, live entertainment, concerts, and variety of dining options.
---