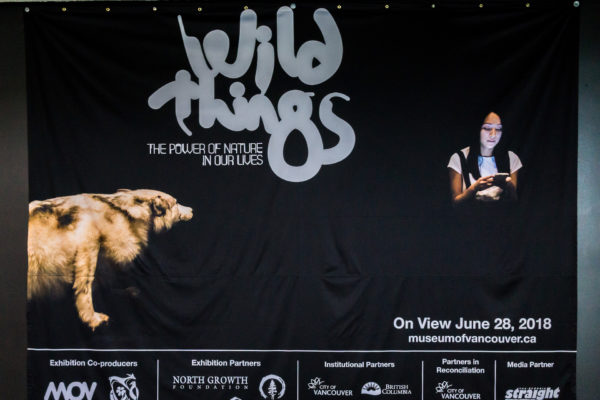 -Wild Things: The Power of Nature in Our Lives-
The new exhibition at the Museum of Vancouver, "Wild Things", explores the complex relationship between our urban environment and local plants and animals. Through stories, videos, hands on materials and even taxidermy, visitors are reminded that we are a part of our natural surroundings, and that we have both the opportunity to appreciate our local habitat and the duty to protect and preserve it.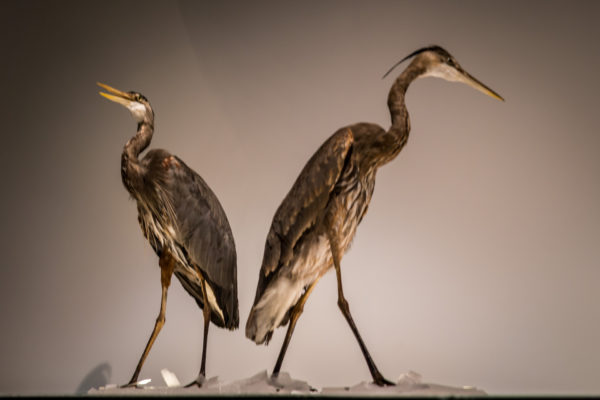 There are two main galleries to experience. The "Encounter Room" consists of four rooms, each of which illustrates a story about nature. Immersive stories about rain, the salmon, owls and elk are very different, thought provoking and entertaining. The aboriginal narrative describing the relationship between people and the animals is especially interesting as it interweaves the hunting and killing of the elk with the reverence and respect accorded it.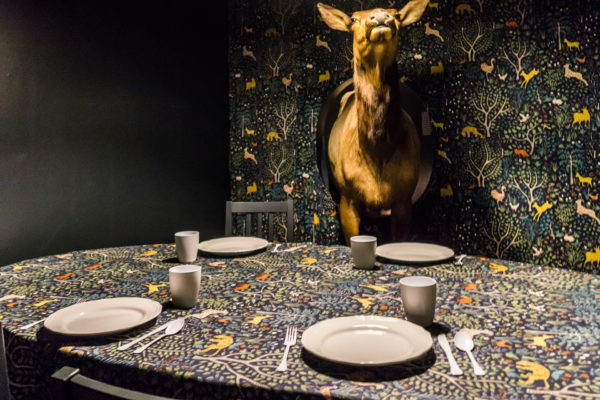 The "Engagement Room" features four pods, each with a different theme and accompanied by videos, artifacts, games and drawers full of examples, games and a wealth of further information. In one of the drawers, for example, visitors can learn about tartigrades, a microscopic animal which, according to researchers will outlive all of us. In another, they can study land ethics, and begin to see the dichotomy between the aboriginal belief that land is sacred and the settlers' assertion that land is valuable because things can be built on it.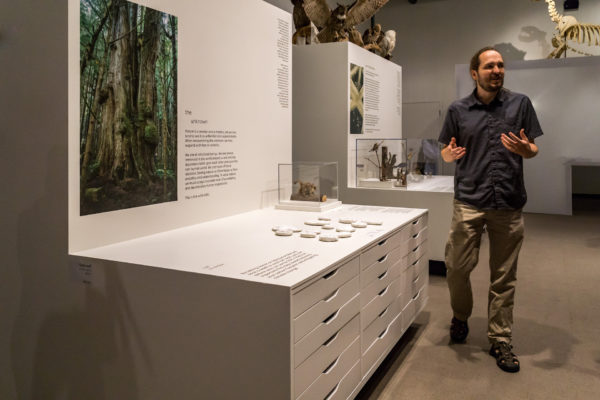 One of the interactive stations documents the "call to action" underway in our city right now as environmentalists from every corner of society work on such projects as improving the health of Burrard Inlet, uncovering streams which were buried during housing development and bringing back bio-diversity, re-wilding our environment. Included in this mandate is an emphasis on language and reviving languages and words which have fallen into disuse.
Children will enjoy both parts of the exhibition, but perhaps especially the peepholes just at the right height for them, the climbing wall, the games and the shadow puppet theatre.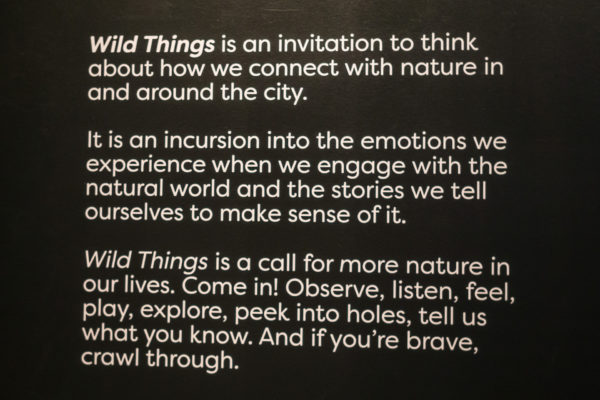 Wild Things runs from June 28th, 2018 – September, 2019. There will be special interactive stations on many Saturdays between 11 am – 3 pm. These special events are free with MOV admission. For a complete list of dates and subjects, visit: museumofvancouver.ca.
Article and photography: Judy Robb