New Mexican restaurant slated to open in Edgemont Village in early 2019
When the original Cafe Norte in North Vancouver closed in 1998, loyal guests tried to raise money to keep it open. Now, 20 years later, the beloved Mexican restaurant is about to be reincarnated into a brand new, modern interpretation named Cantina Norte, located in Grosvenor Americas' Connaught mixed-use development in Edgemont Village at 3246 Connaught Crescent, and slated for an early 2019 launch.
Cantina Norte is headed by Jeremy Mitchell and Katie Moody, children of Philip and Linda Mitchell, who owned and operated Cafe Norte for 10 years.
"Katie and I grew up in the restaurant business alongside our parents," says Jeremy. "We saw how they poured their life and passion into Cafe Norte and it was sad when it closed. Fast-forward to now, the North Shore is definitely growing as a food destination. We were fortunate to find a great location only 100 meters from the original location. It is all very exciting."
Connaught is currently under construction targeting completion for the end of 2018 and Cantina Norte is expected to open shortly after in early 2019. The restaurant hopes to be a destination for both classic and modern Mexican cuisine in Metro Vancouver.
"Although our dad has since retired, we were able to convince him to help us develop recipes for Cantina Norte," adds Jeremy. "We certainly look forward to taste testing. What's more, the neighborhood seems to also be as excited as we are. We have received numerous calls and messages already."
"Our goal is to provide the local community with a group of retailers that will enhance Edgemont Village," says Marc Josephson, Grosvenor's Vice President of Development. "Cantina Norte will perfectly complement the existing tenant mix and will appeal to long-term residents who will recall visiting Cafe Norte as well as newer residents and visitors."
North Shore residents are set to receive their first look at Cantina Norte during West Vancouver's Harmony Arts Festival where the team will serve up some classic favourites, such as shrimp taquitos, papas bravas, and chorizo quesadillas with red pepper jelly to nearly 140,000 festival-goers, from August 3 to 12, 2018 More information can be found at www.harmonyarts.ca/food.
Further Cantina Norte updates to come.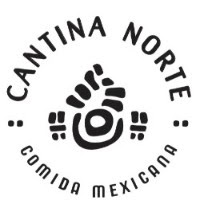 Cantina Norte | Unit 4D – 3246 Connaught Crescent, North Vancouver | www.cantinanorte.com | Phone: (604) 670-8226 | Instagram: @cantinanorte | Twitter: @cantinanorte | Facebook: /cantinanorteyvr