Yes, it's summer and time to stock up on BC wines for the patio, picnics and barbecues, which bring friends and family together for fun and relaxation.  With TIME and its sister winery, Evolve, you'll find any wine you need for summer, from sparkling, whites, rosés or big reds.   The only trouble you'll have is deciding which ones to pick.  To whet your appetite, here's a sampling of what they have to offer.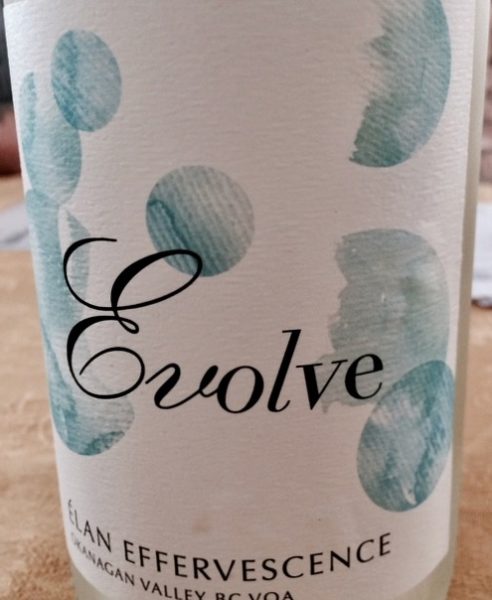 Evolve
Elan Effervescence
This lovely fizz made from Pinot Blanc, Pinot Gris and Ortega, shows aromas of delicate pear, apple, white flowers and white peach.  The wine has a sweet entry that's backed with just enough acidity and lots of foamy mousse in the mouth.  Apple sauce flavours on the palate followed by pears on the finish.  A good patio wine to serve while you are firing up the barbecue.

Evolve
Pink Effervescence
I was really attracted by the light salmon colour of this sparkling wine, a blend of 50% Pinot Blanc, 30% Merlot and 20% Chardonnay.  Delicate dried red berries on the nose.  This wine is dry and thirst quenching.  Red berries continue on the palate and finish.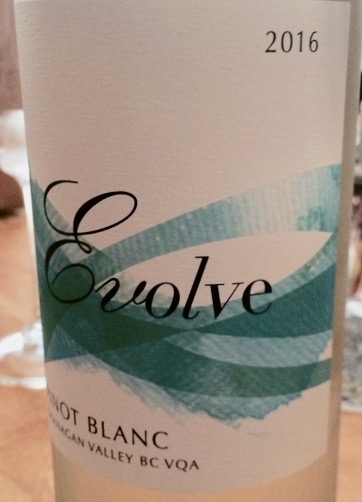 Evolve
Pinot Blanc
Very pale straw in colour with light intensity.  Delicate notes of pear, white peach, transparent apple and lemon on the nose.  Medium-light body with crisp acidity.  Delicate tree fruit on the palate with a hint of melon.  Serve well chilled.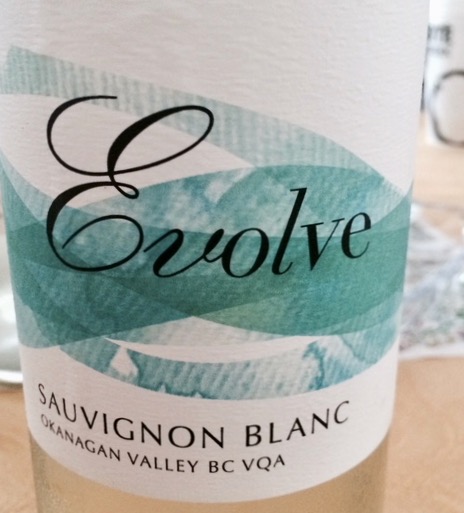 Evolve
Sauvignon Blanc
This lightly lemon coloured wine has aromas of lime, nectarine and papaya.  Slightly off dry with medium-plus body. Honeydew melon and cut hay on the palate.

TIME
Sauvignon Blanc
Very pale straw colour with light intensity.  Sticking your nose in the glass, you will find aromas of lemon thyme, vanilla and a hint of oak.  Good balance and texture.  Citrus and barrel flavours on the palate followed by a medium-plus finish.  Certainly, a different style to the Evolve, and for my taste, a clear notch above.

Evolve
Pinot Gris
This light wine displays floral, citrus and apple aromas.  Crisp with good body.  The flavours follow the nose.

TIME
Riesling
Classic Riesling aromas including key lime, grapefruit, diesel and minerality.  Good balance – crisp and refreshing.  Citrus and apricot flavours followed by a medium-plus finish.  A famous German winemaker recently told me he always decants Rieslings.   With this wine, I have to agree as it noticeably opened up and improved over time.

TIME
Chardonnay
Rich golden yellow colour with medium intensity.  Well balanced oak and fruit on the nose with aromas of honey, butter, baked apple, and lemon custard.  Big and round in the mouth with very good balance.  The flavours reflect the nose followed by a medium-plus finish.  This is a big wine that can stand up to many dishes.  I'd suggest enjoying it with lobster, roast chicken, ham or turkey.

TIME
Viognier
This is bold wine.  The nose is layered with aromas of toasty butter, pear, vanilla, orange peel, white flowers and cream.  Good balance and a rich mouthfeel.  Flavours of buttered toast, delicate citrus peel, apricot and orange peel.  Medium-long with lingering orange zest.  Serve this wine with some Piave or bleu cheese.
Evolve
Rosé
Salmon coloured with medium-minus intensity.  This merlot rosé displays aromas of ripe red berries, cantaloupe, and strawberries.  Good balance.  Berries, sour cherries and strawberries.

TIME
Rosé
This Rosé is made from Syrah.  Salmon coloured with medium-light intensity.  Berries and hints of bramble on the nose.  Good balance.  Raspberries, strawberries, cherries and red currants followed by a medium finish.

Evolve
Elevate Carménère
OK, what would a wine list be without at least one red wine?  Garnet red with hints of purple.  The nose is big and inviting with dark fruit, violets, blackberries, chocolate and spice.   Good balance.  Lots of fruit on the palate, especially cherries, and vanilla followed by a medium-long warm finish.  Serve this fruity red with a slight chill.
There, you have your summer wine needs met.   Grab a cooler, fill it with ice and a handful of these bottles and invite the gang over for some summer fun.
With Evolve you can expect consistent quality and a signature style, so be sure to try them all. These are uncomplicated and quaffable fun summer wines.  Looking for a tier above?  Then give the extensive line up of TIME wines a go.
If you find yourself in Penticton, stop by TIME, Harry McWatter's new downtown urban facility located one block off Main Street at 361 Martin Street.
Similarly, if your travels take you to Summerland, be sure to check out Evolve's gorgeous patio and stunning view of Lake Okanagan.   Look for the signs just north of the town.  You'll find Evolve at 20623 McDougald Road.
(All photos, except as noted – Sam Hauck)
Feature image: Chris Stenberg
Vote for your Best of BC Wine Country and enter to win #BestofBC18 here: www.surveymonkey.com/r/bestofBCwine18
#Visit #Vote #BestofBC18