Brad Fraser's Powerful Black Comedy Kill Me Now 
Receives Vancouver Premiere from Touchstone Theatre 
Firehall Arts Centre (280 E. Cordova)
October 13 – 27, 2018 (Previews October 13 at 8pm, October 14 at 3pm, October 16 at 7pm)
Opening: October 17 @ 8pm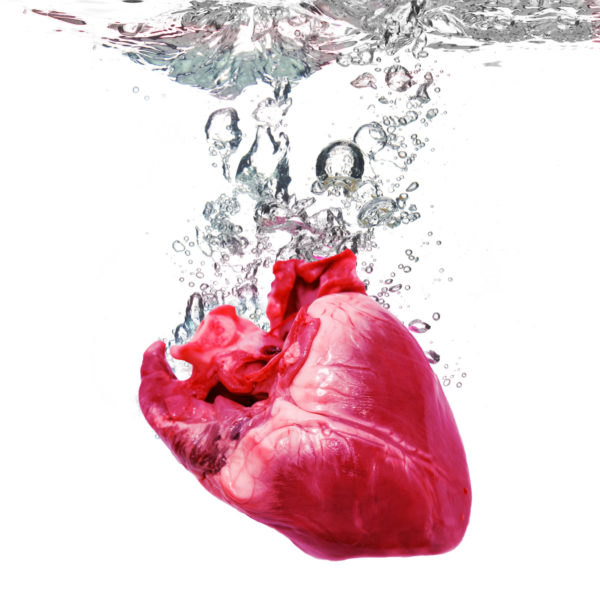 Five years since its Canadian premiere at Edmonton's Workshop West Theatre, with subsequent celebrated productions in New York, London, Winnipeg, and Ottawa, Touchstone Theatre brings Brad Fraser's frank, fearless, and ferociously funny play to Vancouver audiences

Jake (Bob Frazer) is a single dad and cares for his teen son Joey (Adam Grant Warren) who has a severe disability. Handling Joey's puberty is hard enough, but when Jake develops a serious medical condition he becomes the one to rely on the people around him, including his sister Twyla (Luisa Jojic), his secret lover Robyn (Corina Akeson), and Joey's buddy Rowdy (Braiden Houle). As Jake's condition worsens, an ethical dilemma troubles the household as everyone is forced to consider the possibility of saying goodbye.

Playwright Brad Fraser says, "Being queer and growing up in poverty led me to see the world from a much different perspective than many, and my desire to see that world reflected in the theatre led to the democracy of my characters – a repertoire that grows with each play I write, each attempt to stretch my imagination, to understand and portray things that are outside of my immediate realm of everyday experience. This is my obligation as an artist, to explore that which is not me. To find the concerns we all share in the traits that make us different. This is not a play about disability. It is a play about courage and love."

Touchstone Theatre Artistic Director and Kill Me Now Director, Roy Surette, adds, "I believe this is Brad Fraser's best play yet and I am excited to direct this tough yet loving, harrowing yet surprisingly funny play. He has a remarkable talent for exploring complex issues and emotional powder kegs with compassion rather than sentimentality. Touchstone's history with Brad goes back to The Wolf Boy in 1982 and we are happy to continue this relationship and present the BC premiere of Kill Me Now."

Previous Touchstone productions of Brad Fraser's work includes The Wolf Boy (1982), Unidentified Human Remains & the True Nature of Love (1991), and True Love Lies (2011).

Cast: Bob Frazer, Adam Grant Warren, Braiden Houle, Luisa Jojic, and Corina Akeson.

Directed by Roy Surette. Set Design by David Roberts and Lighting Design by Adrian Muir.

IN BRIEF: Kill Me Now by Brad Fraser. A Touchstone Theatre Production at the Firehall Arts Centre October 13 – 27, 2018. Previews: October 13 at 8pm, October 14 at 3pm, October 16 at 7pm. Opens October 17 @ 8pm.

Tickets: Adults: $30/33 | Students/Seniors: $25/28 | Under 30: $20 | Preview: $17. Box Office: tickets.firehallartscentre.ca | 604-689-0926.

Show times: Tues at 7pm | Wed to Sat at 8pm | Saturdays & Sundays 3pm matinees. Wed, October 24 at 1pm (Pay What You Can Matinee) Tues, October 23 at 7pm.

 

About Kill Me Now

 

Awards: Nominated for Outstanding New Play 2014 Elizabeth Sterling Haynes Awards. Finalist for the 2016 Governor General's Literary Award for Drama.

Reviews:

"A wrenching black comedy" – Metroland, New York

"Powerful, potent theatre" – Capital Critics' Circle, Ottawa

"Blunt, sometimes shocking and often darkly funny" – CBC, Winnipeg

"Funny and brutal and honest. But it is also moving, deeply emotional, and ultimately harrowing." – Stage Review, London

**** "An important play that boldly goes where few plays have gone before it." – Britishtheatre.com  

 

Production History: 2013: Workshop West Theatre, Edmonton, AB (Premiere); Kaliyuga Arts at the Cross Street Theatre Centre, Hudson, NY. 2015: Park Theatre, London, UK. 2017: Co-production: Manitoba Theatre Centre and Ottawa's National Arts Centre (2017).

About Brad Fraser: Brad Fraser is an award winning writer/director/host who has worked extensively in various media. Credits include plays: Unidentified Human Remains and the True Nature of Love, Poor Super Man, True Love Lies, Kill Me Now, and others produced worldwide; film: Love and Human Remains, writer and Leaving Metropolis, writer/director; and television: Queer as Folk, writer, story editor and associate producer and Jawbreaker, which he hosted for two seasons on Out TV. He has written a number of projects for radio, CBC and BBC, as well as regular columns and stories for Xtra, The Globe and Mail, The Toronto Star and others. He has been the recipient of a number of prestigious awards and has just finished his Master's Degree in Theatre and Performance Studies at the University of Toronto. Kill Me Now was nominated for a Governor General's Award in 2016. Brad had his newest play Ménage a Trois read at Crow's Theatre in Toronto recently. Bradfraser.net

About Touchstone Theatre: Touchstone has been a mainstay of theatrical innovation and excellence on the West Coast for over 42 years. The company's all-Canadian mandate has helped to launch and develop some of the country's most important theatre artists, and its substantial body of work has garnered over 75 local and national awards. The company explores the contemporary Canadian play through content and form, and stimulates public interest in Canadian cultural perspectives. www.touchstonetheatre.com

About the Firehall Arts Centre: The Firehall produces and presents theatre, dance and inter-disciplinary works that engage the soul, stimulate the mind, entertain the spirit and reflect the cultural pluralism of Canada.