Downlow Burgers to moonlight in The Downlow Chicken Shack spot on Mondays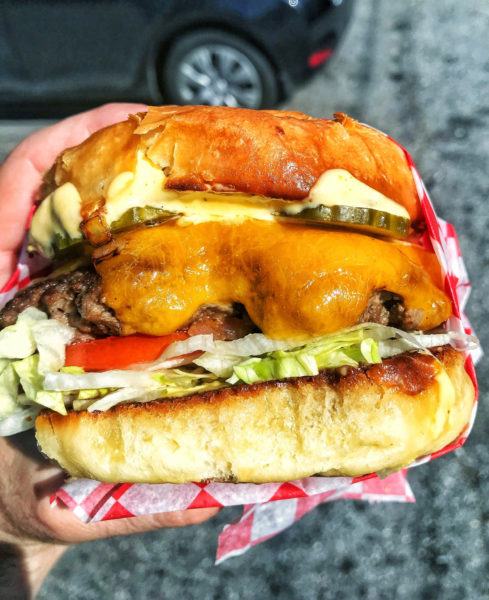 Doug Stephen and Lindsey Mann, the restaurateurs behind The Downlow Chicken Shack and Merchant's Workshop, are launching a juicy new venture named Downlow Burgers on October 1, 2018. A pop-up within The Downlow Chicken Shack (905 Commercial Drive) on Mondays only, the menu will feature a smorgasbord of creative burgers fit for meat lovers.
"Before we started experimenting with Nashville Hot Chicken, we were working on really great burgers at Merchant's," says Stephen. "In fact, we originally intended for Downlow to be both a burger and chicken shack, but decided to separate the two concepts to ensure we could nail both separately. We are so excited to have one day be dedicated to burgers!"
Downlow Burgers will all be made with special dry-aged beef grind from Two Rivers and fresh baked buns from Livia Sweets, which also makes the potato buns for The Downlow Chicken Shack.
The menu currently consists of four core burgers, with weekly burger specials. Burgers include the Merch Burger with Merch sauce, lettuce, tomato, onions, house pickles, and cheddar; The Fat Boy with Coney Island-style chili, cheddar cheese, mustard, mayo, onions house pickles, and lettuce; The All American with a special sauce, lettuce, cheddar, onions, and house pickles; and The Not in Kansas with house-bourbon BBQ sauce, crispy onions, Backyard Slaw, cheddar, charred jalapeño mayo, house pickles, and pickled red onions.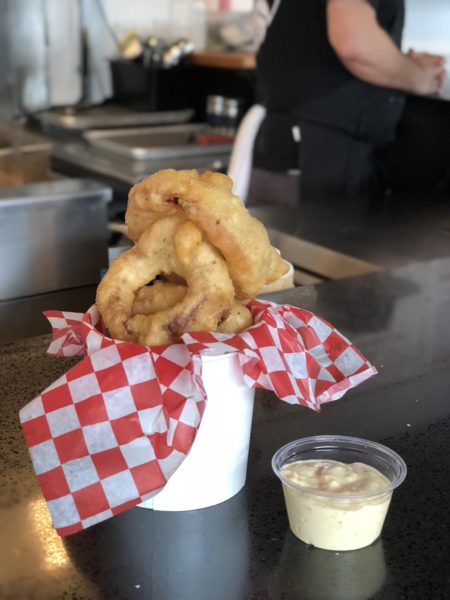 Currently, sides to include thyme dusted fries, house-smoked onion rings, Caesar salad, and Backyard Slaw. J, N & Z bacon can be added to any burger.
Downlow Burgers is targeting prices in the $13 range for a 7 oz patty. A junior 3.5 oz patty option will also be available for $9.
More information to come. Follow @downlowburgers for updates.