With goblin sharks, skeleton shrimp, bloodworms, vampire squid, and even ghost gear, the ocean can be a scary place sometimes. Explore the dark side of the ocean this Halloween After Hours event on Wednesday, Oct. 31 at Vancouver Aquarium®, an Ocean Wise® initiative. Once the trick-or-treating is over and the kids are tucked in bed, dress in your Halloween-best and head to the Aquarium for a spooky soiree.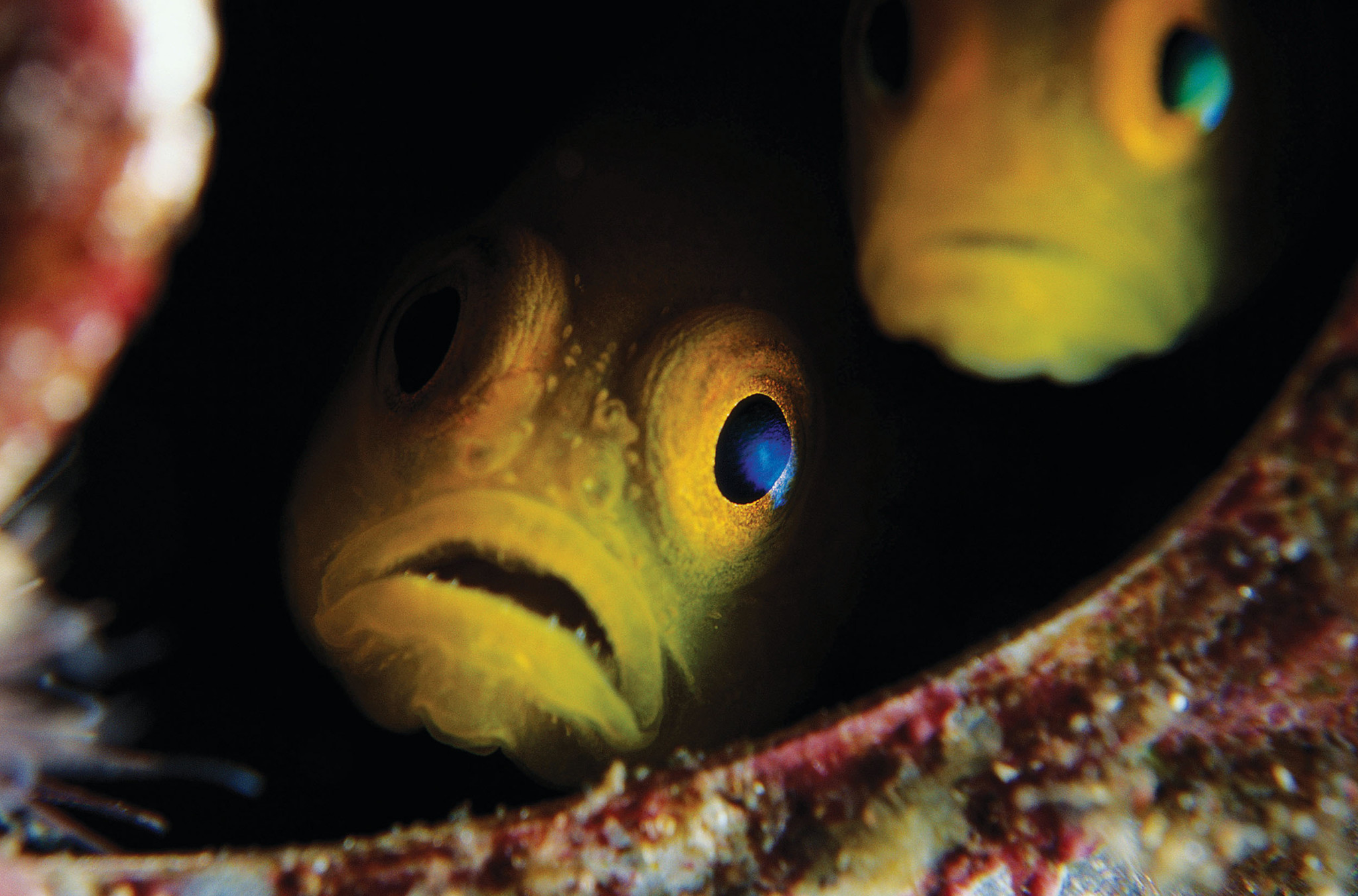 Under cover of night, get lost in the Aquarium's galleries as you discover the intriguing nocturnal habits of more than 50,000 aquatic creatures. Come toe to webbed foot with an African penguin – arguably the best dressed in the animal kingdom – during the Penguin Walk. Then strut your stuff to the After Hours costume contest where masters of disguise compete for best costume, best group costume, and best aquatic-themed costume. (Keep your outfit ocean-friendly — please omit beads, glitter, and sequins.) The Adult Puppet Show, featuring a cast of naughty characters, is sure to make you cackle.
Grab a drink and a snack and don't miss these other krill-er programs and activities:
Find out what goes chomp in the dark during the Secret Lives of Sharks program
Slither on by the Meet a Snake program and learn about these fassscinating creatures
Catch a screening of the exhilarating Shark: A 4-D Experience
Roll up your sleeves and get hands-on with marine invertebrates like blood stars, spiny sea urchins, and more in our Wet Lab…if you dare
Where:                Vancouver Aquarium (845 Avison Way)
When:                  Wednesday, Oct. 31 from 6 to 10 p.m.
What:                   After Hours access to Vancouver Aquarium, including the Wet Lab, all galleries, the 4-D theatre and Vortex  – Douglas Coupland's radical new art installation.
Tickets are only available online at vanaqua.org/after-hours. Purchase your tickets early to avoid disappointment as the event often sells out. Tickets are $27 for members and $35 for non-members.
Located in beautiful Stanley Park, there are a number of scenic, safe, and sustainable transportation options for After Hours guests including walking or biking and taking public transportation. For details, visit vanaqua.org/visit/location.
Photo ID is required for entry. All ticket sales are final. Membership cards will be required for member-priced ticket holders.
Vancouver Aquarium
Vancouver Aquarium®, an Ocean Wise® initiative, is one of the world's leading accredited aquariums, dedicated to the conservation of aquatic life. vanaqua.org
Social media: @VanAqua | #AfterHoursVA
Our vision is a world in which oceans
are healthy and flourishing. | ocean.org