Luxury wedding show partners with 
JW Marriott Parq Vancouver for 2019 event on January 13, 2019
January 2019 will see wedding fantasies come to life in Downtown Vancouver, with the return of
FLEUR
, the luxury wedding show by Aly Armstrong. The first luxury wedding event in Vancouver to bring together industry professionals, celebrity influencers and guests in an interactive forum, FLEUR will feature immersive workshops, panel discussions and the highly anticipated fashion show. This year's special guest is Jessica Mulroney, Canadian fashion stylist and consultant for prominent brands, fashion labels and clients.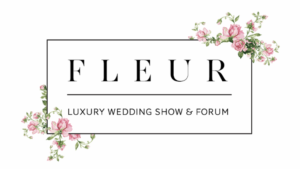 Enchanting and glamourous, FLEUR promises to transport guests on an unforgettable journey through their dream wedding, catering to every taste. The 2019 magic will begin with a luxury décor walk, leading guests on a sensorial exploration, inspired by recent and upcoming matrimonial trends from four cities around the globe. Along the way, guests can indulge in sweet treats, sip on bubbles and collect catering ideas by sampling an array of delicacies dreamed up by the JW Marriott Parq Vancouver culinary team.
The afternoon will see the "not to be missed" panel discussion, moderated by television personality Erin Cebula and featuring Jessica Mulroney. Jessica will share her advice for flawless wedding planning and bridal fashion. The preferred stylist and brand expert of many high-profile clients around the world, she contributes regularly to fashion and style segments on national television in Canada.
Aly Armstrong, principal planner of Aly Armstrong Event Planning and Design and founder of FLEUR says, "We are so excited for FLEUR to return to JW Marriott Parq Vancouver for its second year and look forward to offering support, inspiration and guidance to brides and grooms as they craft their dream wedding. Our goal is for the show to be as educational as it is fun, and to provide guests with stunning concepts taken from current trends in some of the world's most beautiful cities, including Vancouver."
About FLEUR
FLEUR is a luxury wedding show and forum produced by Aly Armstrong Event Planning and Design, and hosted by JW Marriott Parq Vancouver. It will take place in Vancouver on January 13, 2019. FLEUR is the city's first wedding show to bring together elite industry professionals and celebrity influencers, offering guests hands-on workshops, a panel discussion and fashion presentation in a fully immersive setting. #FLEURVancouver