For those serious about spirits, the lovers of liquor, those knowledgeable about tasting notes, the collector's edition of a spirit is the ultimate gift.
Whether a limited-edition bottle or an exclusive liquid, these collectibles raise the bar, take a cocktail from standard to exquisite and worthy of enjoying neat, on the rocks or how your palette prefers. On the shelves for a short period of time and also with a limited supply, these are the paramount gifting spirits.
There's a bottle for every collector, whether a pre-holiday treat or a Christmas delight.
25TH ANNIVERSARY EDITION OF THE BALVENIE DOUBLEWOOD 12 YEAR OLD (750ml)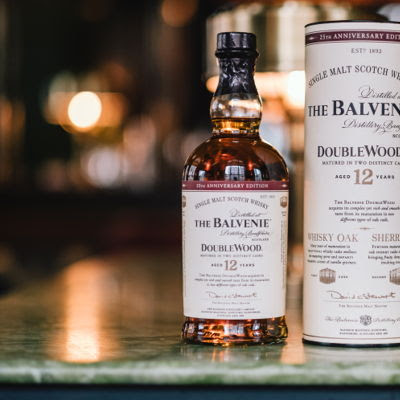 2018 marks the 25th anniversary of The Balvenie DoubleWood, aged 12 years and with this, comes a special limited-edition label to commemorate.
DoubleWood 12 is made using a process known as 'wood finishing', gaining its distinctive character from being matured in two different wood types, each lending different qualities to the resulting single malt whisky.
The DoubleWood 12 has notes of sweet fruit and Oloroso sherry, layered with honey and vanilla and beautifully combines flavours of nutty sweetness, cinnamon spiciness smooth and mellow and a delicately proportioned layer of sherry.
Available across Canada, prices range per market. Please contact us for a price in your market.
THE BALVENIE FIFTY: MARRIAGE 0962 (750ml)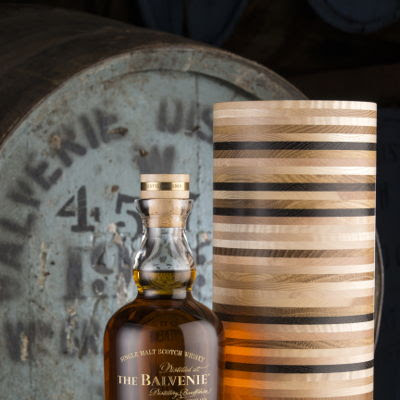 An expression of exceptional quality that typifies the skill and knowledge needed to marry significantly aged single malt Scotch whisky, The Balvenie Fifty: Marriage 0962 is comprised of highly rare liquid sourced from four American Oak casks aged 50 years or over.
Marrying whisky of this age is rarely attempted. Liquid given 50 years or more to express itself can develop flavours that are uniquely intriguing, but their extreme variances of taste, strength and depth make the task complex, to say the least. Four casks were selected into an exquisite whole that combines and enhances their many delicate notes.
The final liquid, of which less than a handful of bottles will be available in Canada, combines malt and oak with brown sugar, toffee and ground ginger on the nose, followed by further oaky notes, maple syrup, tangy citrus and classic honeyed Balvenie sweetness to taste. The finish is long and lingering, with dried fruits and vanilla oaky spice notes.
Available exclusively at Jak's, British Columbia. Suggested retail price is between $75,000 to $100,000.
HENDRICK'S ORBIUM (750ml)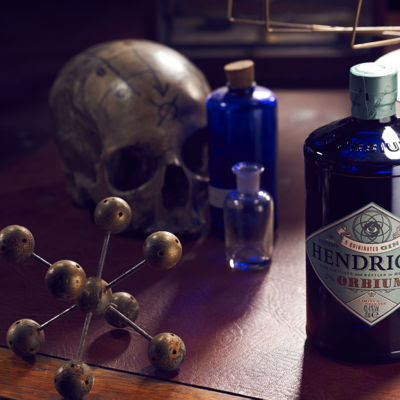 Orbium is a reimagining of Hendrick's Gin, instilled with additional extracts of Quinine, Wormwood and Blue Lotus Blossom, the result is an oddly exquisite gin that sits roundly on the palate.
Orbium contains the same distillates as Hendrick's Gin, however, the same remarkable mind that broke conventions by infusing gin with essences of cucumber and rose has now taken gin in an altogether new direction by infusing flavours that are traditionally associated with classic gin libations; quinine found in tonic (Gin & Tonic) and wormwood found in Vermouth (Martini Cocktail). The addition of Blue Lotus Blossom exquisitely balances the overall flavour; but, the trinity of essences together create a complex gin with surprising brightness and a finish that is uncommonly long.
This reimaging of Hendrick's Gin is exclusive. Only available in 10 markets worldwide, once it's gone its gone.
Available across Canada, prices range per market. Please contact us for a price in your market.
ABOUT THE BALVENIE
The Balvenie is a gem among all other single malts boasting a unique combination of natural alchemy and centuries old craftsmanship.
Hand-crafted using barley grown in their own fields and leveraging all the skill and experience of a team of onsite coppersmiths and coopers, each expression is unique, but all are rich, luxuriously smooth and underpinned by a distinctive honeyed character.
The Balvenie Malt Master, David Stewart, presides over the all-important maturation process where his unmatched expertise ensures that each expression in The Balvenie range makes the absolute best of the complex alchemy of spirit, wood and time.
ABOUT WILLIAM GRANT & SONS
The makers of Hendrick's® Gin, William Grant & Sons, Ltd. are an independent family-owned distiller headquartered in the United Kingdom and founded by William Grant in 1887. Today, the luxury spirits company is run by the fifth generation of his family and distills some of the world's leading brands of Scotch whisky, including the world's most awarded single malt Glenfiddich®, The Balvenie® range of handcrafted single malts, Reyka® Vodka, Monkey Shoulder Blended Scotch and Milagro® Tequila. Represented in Canada by PMA Canada Agency www.pmacanada.com.