Looking for an affordable wine that is a bit different? A wine that would make a good gift for a wine lover in your life? With a price of less than $20.(online) this Monster CABS is a good option for the casual gathering during the holiday season.
2015 CABS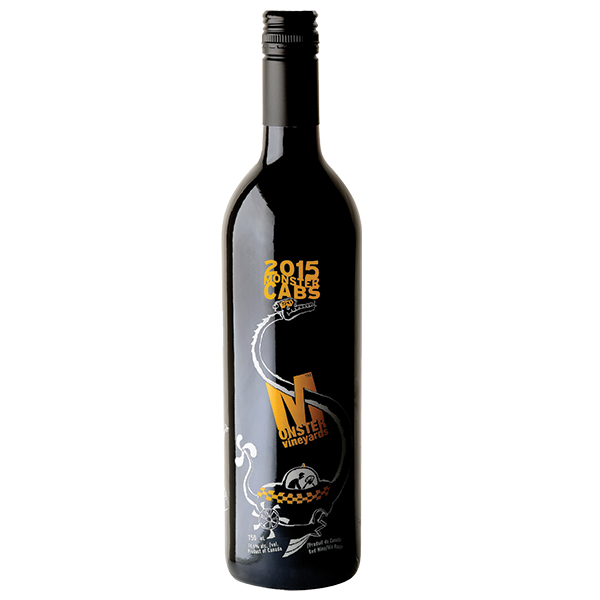 An intriguing and unique blend dominated by Cabernet franc, Malbec , Merlot and Cabernet Sauvignon. This immense palate boasts flavours of rich plum, raspberries, and baked strawberries with a long juicy blackberry finish. Satisfy your carnivore cravings with a BBQ T bone or lamb dish paired perfectly with our colossal Cabs.
About Monster Vineyards
At Monster Vineyards we craft tasty wines produced for the curious at heart. Winemaker Stefan Arnason sources grapes from vineyards that match the expressions of our portfolio; bold, fruit-forward, and pleasing to the palate.
To find where you can purchase your Monster, click here.
Tasting notes and images courtesy of Monster Vineyards. I received a complimentary bottle of wine to facilitate this feature. All opinions are my own.