For the discriminating wine drinker we personally recommend the wines of CheckMate Artisanal Winery.
2014 Fool's Mate Chardonnay
A blend of three unique 'climats', this wine showcases all that can be achieved when three distinct vineyard sites are brought together.
Tasting Notes
An extremely complex wine with aromas of yellow peach, melon, perfume and caramelized oak with hints of graphite. The palate has a rich entry with flavours of each, apricot and almond croissant. It maintains richness throughout its length, backed by fresh acidity and a salty finish.
Winemaker Notes
51% Barn Vineyard, Black Sage, 19% Sunset Vineyard, Black Sage, 7% Border vista Vineyard, Osoyoos East Bench, 15% Dekleva Vineyard, Golden Mile Bench DVA, 8% Combret Vineyard, Gold Mile Bench DVA.
Harvest: Hand picked at night Crafted: 32 Barrels, 2 concrete eggs
A great introduction to CheckMate Chardonnays (now at 7 different Chardonnays in our regular portfolio)
This is an expression of all of our Single Vineyard Chardonnay Sites
Aged in both traditional French Burgundy Barrique and Concrete Egg; old and modern world winemaking coming together
Incredibly food friendly, a favorite of Chef's we have worked with across the country
Price $80 plus tax, available winery direct
2013 Opening Gambit Merlot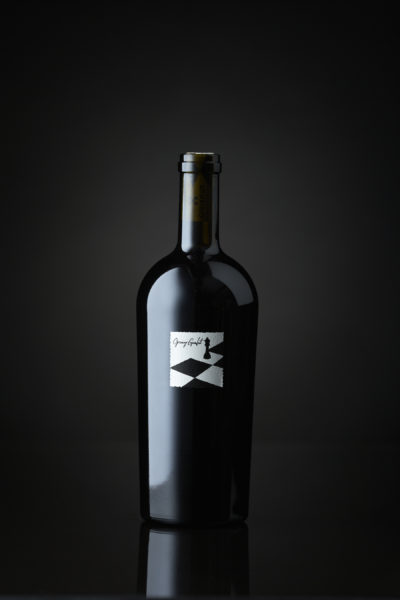 The sandy Osoyoos-Complex soils found adjacent to the Canada-USA border, combine with steep and undulating exposures, to produce pristine, ripe fruit that forms the basis of this stylish wine.
Tasting Notes
An elegant nose of blackcurrant and black fruits with creamy undertones. The palate is charming, with dark, ripe fruits, supple tannins and well integrated oak.
Winemaker Notes
Estate: Osoyoos East Bench Harvest: Hand picked at night destemmed
Barrel Aging: French oak (100% new) 21 months in oak Crafted: 13 Barrels
Ready to drink now!
The last remaining merlot from our inaugural vintage available for purchase
Going, going, gone!  Limited stock remaining
Price $85 plus tax, available winery direct
Individual bottles are sold in cases of 3. Please ensure your order is a minimum of 3 bottles, in any configuration of your choice, to prevent a delay in shipping. Prices do not include taxes.
Shipped in a gift box to you with wine cards.  Gift box options available for purchases of 3, 4 and 5 bottles.  There are pre-made sets online, or mix and match to create your own!
This did not happen over night
The von Mandl family began their journey over 40 years ago. The first sign of the real potential of the vineyards came in 1994 with a surprise win at the International Wine & Spirit Competition in London for 'Top Chardonnay in the World.' The family has developed exceptional vineyards with distinctive Chardonnay and Merlot clones, some of which are now over 40 years old, at what are now CheckMate Artisanal Winery vineyards.
Tasting notes, Winemaker notes, and images courtesy of CheckMate Artisanal Winery. I received samples of these wines in order to facilitate this feature.
[wdi_feed id="2″]