Located at 700 West Pender Street in the CF Pacific Centre the stunning new store measures more than 4,000 square feet – the largest Starbucks in Canada 
Starbucks is ready to reveal its latest and largest store with the opening of the new Starbucks Reserve Bar on Tuesday, December 11. Located at 700 W Pender Street (at Granville) in the CF Pacific Centre, this isn't your usual coffee shop – it's a veritable theater featuring some of the most rare and exclusive small-lot coffees that Starbucks has to offer. 
This is the fourth Starbucks Reserve Bar format to open in Canada, earning Vancouver the distinction of being the only city in the country to offer two of these premium Starbucks specialty coffee experiences. The company opened its first Starbucks Reserve Bar in the city's Mount Pleasant community in May 2017. Its popularity sparked this new location in the heart of the thriving central business district. Ottawa's ByWard Market and Toronto's CF Shops at Don Mills are home to the other two locations. 
"We know Vancouverites share our partner's passion for premium coffee," says Michael Conway, executive vice-president and president, Starbucks Canada. "That's why we're so excited to bring this second Reserve Bar to the city. Not only is it our largest store in Canada, it's a remarkable setting for guests to immerse themselves in the enjoyment of unique, small-lot coffees that our buyers discover as they scour the world for some of the most exceptional beans."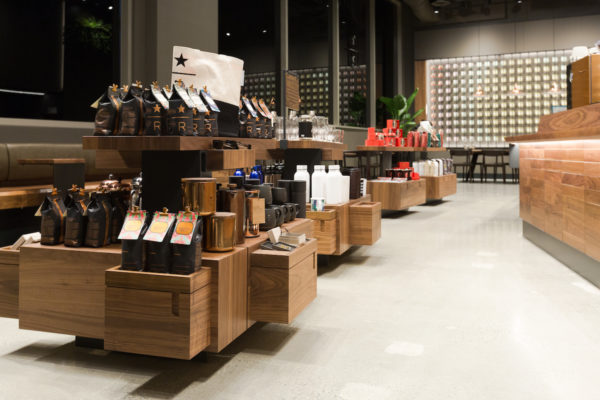 Coffee Passion 
The sun-drenched space is indeed a stunning spot for locals and tourists alike to meet but most of the fun comes from sitting at the bar, chatting with the knowledgeable baristas, and watching them move around the laboratory-like setup as they personalize your cup of brew. 
Featuring rare Starbucks Reserve coffees, the bar gives baristas a platform to engage in a dialogue with customers over a variety of brewing methods, from the state-of-the-art to the time-honoured, including: a manual Black Eagle espresso machine, Clover® brewing system, Chemex® brewer, Siphon, coffee press, and Nitro Cold Brew taps. 
The selection of coffees will change throughout the year based on harvest schedules around the world. The store will debut with: 
STARBUCKS RESERVE® CHRISTMAS 2018: Woodsy aromas and flavors of sweet mandarin and mulled spices. 
AGED SUMATRA: Robust with deep notes of cedar and sweet black licorice. 
PANAMA CARMEN ESTATE: Floral, lemon & praline notes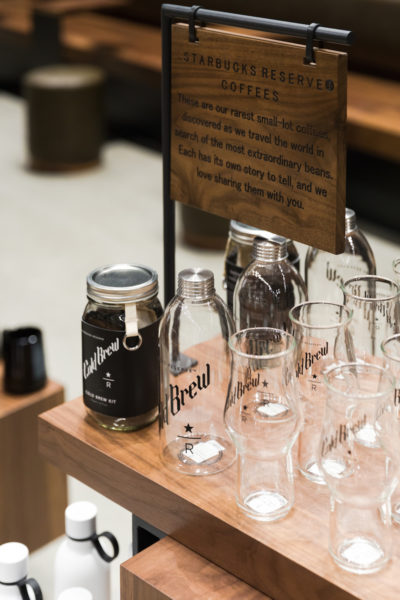 Specialty Coffee Starts Here 
In addition to the core coffee and handcrafted espresso offerings customers know and love from Starbucks, notable menu items include: 
HAZELNUT BIANCO LATTE Starbucks Reserve espresso with steamed, house-made hazelnut praline–infused milk. 
NITRO CASCARA CLOUD Nitro cold brew topped with cascara-infused foam and a sprinkle of cascara sugar. 
THE SIPHON EXPERIENCE The science and theater of the siphon brewer are unmatched. Witness one of coffee's most dynamic moments in this dazzling sensory experience.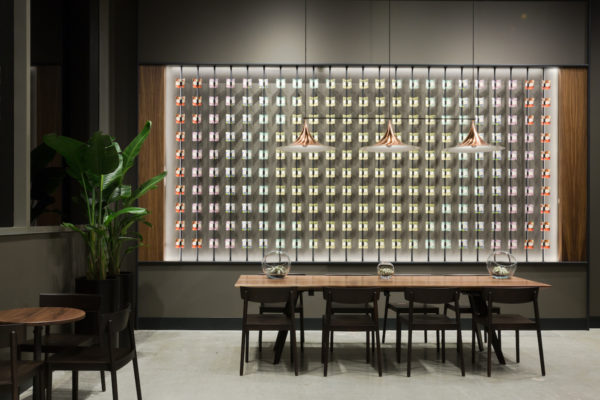 Sophisticated Design 
A wall of windows lines the length of the store flooding the space with natural light and drawing customers in. 
Design elements include a prominent coffee bar crafted from rich walnut wood, copper accents reminiscent of the company's flagship Starbucks Reserve® Roastery in Seattle, and a striking backdrop of Michelangelo Marble. It's distinct brown, black, and gold colouring calls to mind coffee growing regions around the world. 
Store Hours 
The Starbucks Reserve Bar in CF Pacific Centre will be open to the public at 5:30AM on December 11 and will be open Monday to Thursday from 5:30AM to 10PM, Friday from 5:30AM to 11PM, Saturday from 7AM to 11PM, and Sunday from 7AM to 9PM. 
ABOUT STARBUCKS 
Since 1971, Starbucks Coffee Company has been committed to ethically sourcing and roasting high-quality arabica coffee. Today, with stores around the globe, the company is the premier roaster and retailer of specialty coffee in the world. Through our unwavering commitment to excellence and our guiding principles, we bring the unique Starbucks Experience to life for every customer through every cup. To share in the experience, please visit us in our stores or online at www.starbucks.ca and the Starbucks Newsroom at www.news.starbucks.com. 
Media release and images provided by Leanne Butchart, Talk Shop Media.