Stay away from the sock aisle this Father's Day! To show dad the love and appreciation he deserves, Starbucks has some great seasonal merchandise in store to help give any father-figure the warm and fuzzies that will start his morning ritual off right.
FOR DADS THAT LIVE FOR THE GREAT OUTDOORS: He'll love the Espro Ultralight Travel Press which allows him to brew coffee or tea on the go – whether he's in the backcountry or car camping – he'll really feel like he's roughing it.

FOR THE FUN LOVING DAD: Whether he's lounging by the pool or enjoys hitting a few rounds of golf, the SS Cold Cup Black Icon is a stylish way for dad to keep himself hydrated or sip on his iced coffee.

FOR THE WORKING DAD: The Ceramic Desktop Mug Cement offers a comfortable grip with a sealed lid that Dad can enjoy from the office, job site or between appointments to help make him feel like he's enjoying his coffee from the comfort of his home.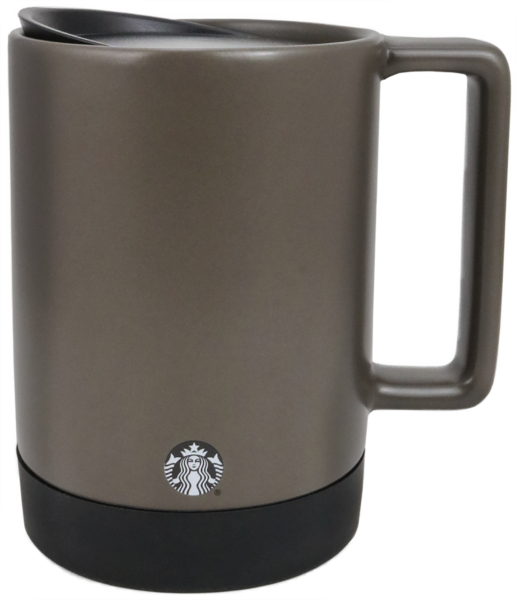 For more great Father's Day gift ideas, check out some additional products:
Products featured from left to right:
SS Tumbler Matte Silver 12oz – $24.95
Espro Ultralight Travel Press 16 oz (x2) – $54.95
Ceramic Stacking Handle Mug Black 14 oz – $18.95
SS Magnetic Lid Water Bottle Black Desert Floral 20 oz – $34.95
SS Cold Cup Black Icon 24 oz – $31.95
Ceramic Desktop Mug Cement 14 oz – $22.95
All products available in select Starbucks Canada stores while supplies last.
Or, let dad treat himself by giving him a Starbucks gift card (maybe with a note requesting a coffee date!). Minimum $5 CAD.
It's all about the little things and Starbucks has everything you need to say "I love you" and make dad feel special every single day.
Media release provided Leanne Butchart, Talk Shop Media.