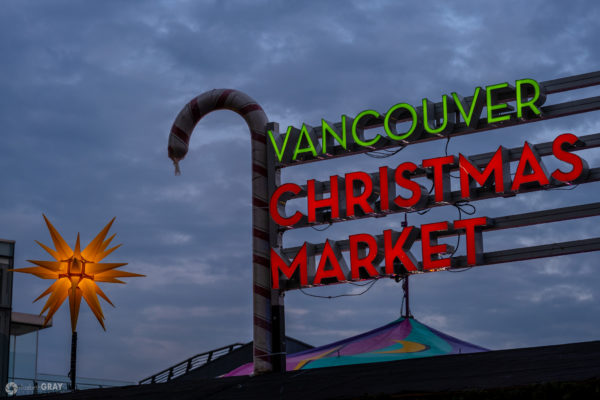 Vancouver Christmas Market
The 9th Annual Vancouver Christmas Market is now open! Located in downtown Vancouver at Jack Poole Plaza, the German inspired market continues to grow by extending its hours from 11:30 am – 9:30 pm and filling more than 80 huts with a wide variety of foods, drinks, sweets and gifts galore.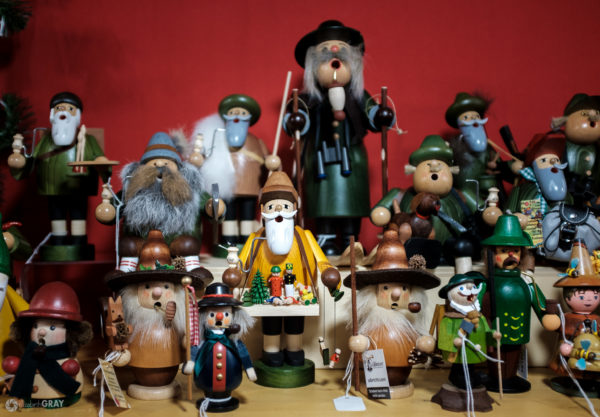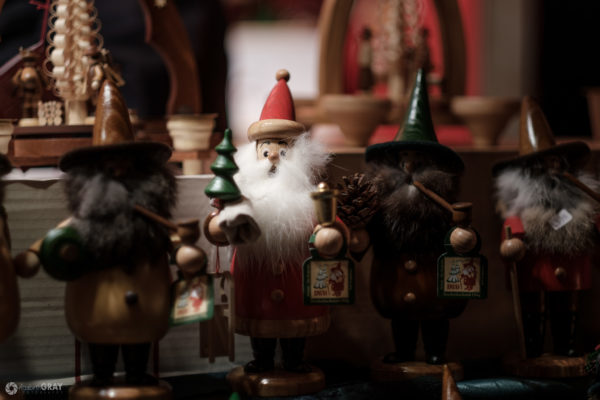 Of course, the market is again featuring its many favourites such as the beautiful German made carousel and the Christmas Pyramid with its elevated stage for some of the many live performances. The Santa Photo Hut and cookie decorating event at the Gingerbread Haus have returned as well.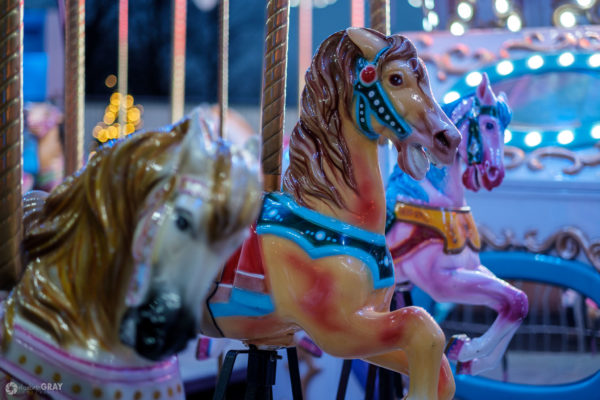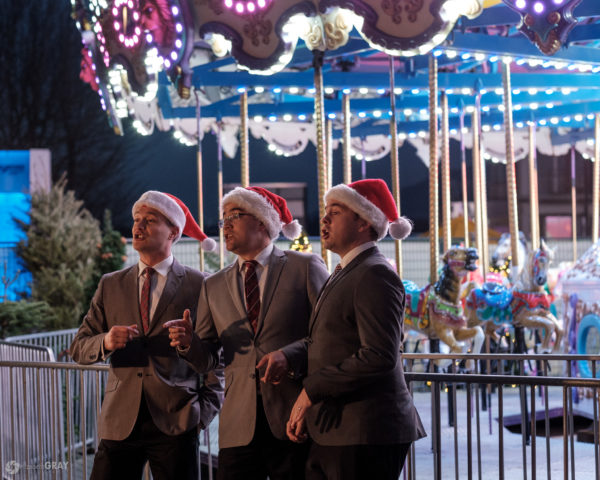 New this year are many more attractions for children including an arts and crafts "Igloo" and a seven station scavenger hut. Adults will be attracted to the new Lovers' Lane, a 20 foot long tunnel decorated with lights and mistletoe. Also new is the Love Lock Installation, where couples can attach a lock, and then put the key into a mailbox for Santa.  In addition, the Alpine Lounge is a spot for people to sit and relax.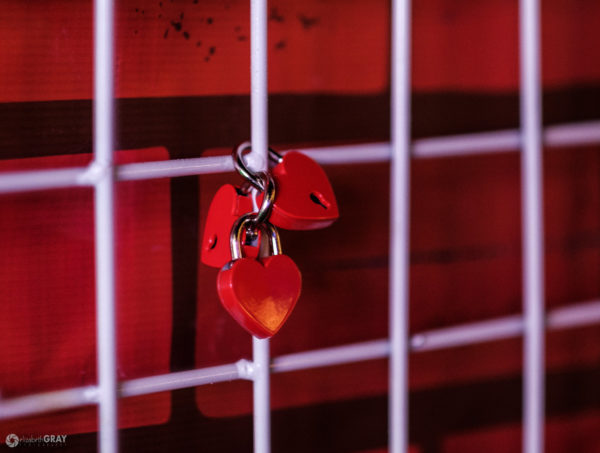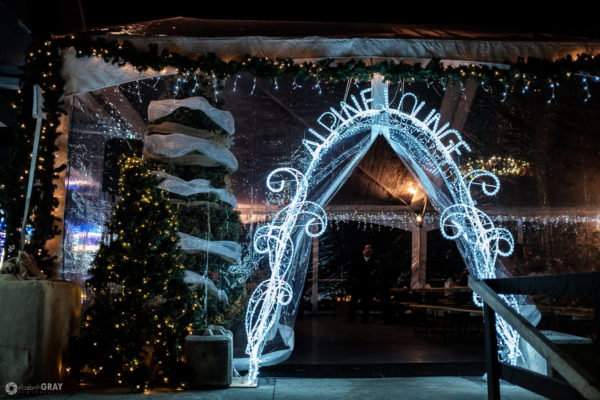 The perfect spot for photos is easy to find… the huge frame is near the end of the Market.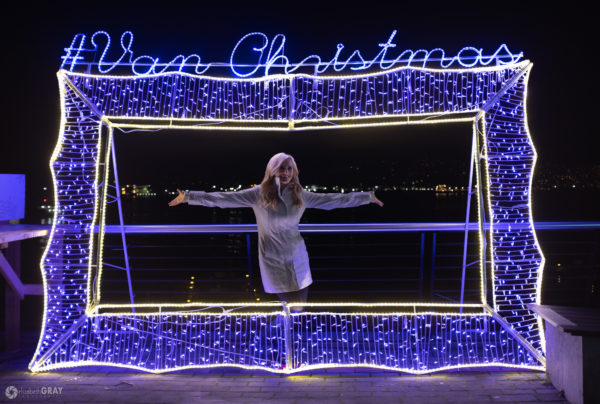 New events and highlights at the 9th annual Vancouver Christmas Market include:
Children's Wish Weeks | November 23 to December 7
The Vancouver Christmas Market is honoured to work with and support its charitable partner the Children's Wish Foundation. During the market's 'Children's Wish Weeks,' please visit the market and make a donation to help raise $10,000 to make a deserving child's wish come true.
Free Carousel Fridays | November 23, November 30 & December 7
Enjoy carousel rides on the Christmas Carousel offered by donation to Children's Wish.
Shopping Day | November 25
Get your Christmas shopping done early at the Vancouver Christmas Market! This special day will feature
one-day-only deals at gift vendors throughout the market.
Foodie Tuesdays | November 27 & December 4
A chance to try more for less featuring bites and beverages from select vendors that are $4 and under.
Club Christmas | November 29, December 6, December 13 & December 20
Every Thursday, join us for some after-work drinks, and enjoy our new, later market hours as you bust-a-move with Vancouver's coolest DJs at the Christmas Pyramid or belt out a tune at karaoke in the Alpine Lounge.
Kids Day | December 1
Join Holly & Jolly for a day of family fun! Youth (12 and under) will be able to enter the market and enjoy rides on the Christmas Carousel by providing a donation to Children's Wish Foundation.
Deluxe Date Night | December 5
Romance is always in the air at the Vancouver Christmas Market, but we're hanging a little extra mistletoe for this special night of love! Enjoy 2-for-1 Entry at the gate as well as 'deals for duos' including 2-for-1 carousel rides, pretzels, ciders, and other paired discounts at select vendors.
Canucks Defenseman Erik Gudbranson Visits the Market | December 7
Calling all Vancouver Canucks fans! We are delighted to announce that in support of Children's Wish Weeks, November 23 – December 7, Canucks defenseman Erik Gudbranson will be on site to help make a child's wish come true. Visitors who make a donation to Children's Wish Foundation will have the chance to go head-to-head with Erik as they try to score against him. Are you skilled enough to take him on?
Tickets to the 2018 Vancouver Christmas Market are now on sale!
Tickets: Adult $12, Seniors $11, Youth Age 7-12 $5, Children Age 0-6, FREE.
Purchase online to enjoy an abundance of savings including discounted pricing. A Fast Pass is an upgrade available exclusively online that can be added on to a regular entry ticket for $5 per person.
This offers guests the option to enter through an express line at the entrance and the carousel.
A Fast Pass also includes a 2018 Season Pass and can be used throughout the entire season!
Ticket bookings available at: vancouverchristmasmarket.com
Article by Judy Robb
Photos by Elizabeth Gray