Yuwa Japanese Cuisine ushers in the New Year with Multi-Course Dinner on December 31
Exclusive Event Offers Guests Complimentary Glass of Sparkling Upon Arrival,
Special Dinner Featuring Premium Cuts of Sushi, Sashimi and Wine/Sake Pairings
Yuwa Japanese Cuisine will welcome 2019 by hosting a special multi-course New Year's Eve dinner that features optional premium sushi and sashimi pairings on Monday, December 31.
Beginning at 5:20 p.m. and continuing with seating times available until 8:30 p.m., Yuwa Co-Owners Executive Chef Masahiro Omori and Sake Sommelier Iori Kataoka will offer each guest a complimentary glass of sparkling wine or sake upon arrival before presiding over a five-course dinner that showcases Omori's signature take on the distinct regional cuisines of his home country of Japan.
Tickets to the dinner are available for $118 per person — or $168 for premium courses featuring select, hand-picked cuts of fresh sashimi and sushi flown in from Japan on the day of the dinner — plus tax and gratuity, with optional artisan wine and sake pairings available for an additional cost.
Occupying the space formerly known as the award-winning Zest Japanese Cuisine, Yuwa recently celebrated its first anniversary after debuting in the heart of Vancouver's West Side in 2017 and was quickly singled out as a finalist for Best New Restaurant at the 29th annual Vancouver Magazine Restaurant Awards. Its list of artisan wine and sake was also awarded a coveted Gold designation at the 2018 Vancouver International Wine Festival's Wine Program Excellence Awards.
Yuwa is both a showcase for Omori's effortlessly elegant approach to the traditional Japanese kaiseki style of dining and a heartfelt homage to his late grandmother Yuwa, who owned and operated a fish market in Japan's Chiba Prefecture and instilled in Omori his dedication to craft, work ethic and eye for the freshest catch.
RESERVATIONS
As seating is limited for Yuwa Japanese Cuisine's New Year's Eve services, reservations are highly recommended and can be made online.
For more information on Yuwa Japanese Cuisine, visit yuwa.ca, become a fan of /YuwaJapaneseon Facebook or follow @yuwa_japanese on Instagram and Twitter.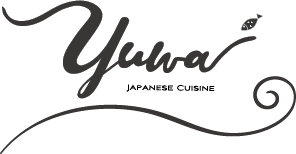 ABOUT YUWA JAPANESE CUISINE
| Tucked away in the heart of Vancouver's West Side, Yuwa Japanese Cuisine is an elegant enclave where a creative homage to regional Japanese fare is complemented by one of the city's best selections of artisan sake and wine. Led by Executive Chef Masahiro Omori and renowned Sake Sommelier and Co-Owner Iori Kataoka, Yuwa offers an inspired approach to the traditional kaiseki style of dining where the very best local and seasonal ingredients are paired with consummate service, attention to detail and expert knowledge of fine wine and sake from around the world to provide a Zen culinary experience unlike any other. Formerly known as Zest Japanese Cuisine, Yuwa was newly christened in the fall of 2017 and quickly singled out as a finalist for Best New Restaurant at the 29th annual edition of the Vancouver Magazine Restaurant Awards.2775 W 16th Ave, Vancouver BC  V6K 3X5 | 604-731-9378 | Tuesday – Sunday 5 – 10 p.m. |
yuwa.ca
Facebook:
/YuwaJapanese
| Instagram:
@yuwa_japanese
| Twitter:
@yuwa_japanese
Media release and images provided by Michelle Lan, SMC Communications.