Beginning October 2018, Inn at Laurel Point embarked on an exciting renewal project to transform the hotel's entrance, arrival experience and lobby, as well as updating  AURA waterfront restaurant + patio and meeting and event space.
The renewal transformation was a long-time dream of Inn at Laurel Point's founders, the late Paul and Artie Arsens. "It's an absolute joy to help realize what the Arsens' first envisioned with renowned architect Arthur Erickson, and designer Robert Ledingham, over thirty-years ago," says Ian Powell, Managing Director of the Inn at Laurel Point. "I'm honoured to embark on this journey over the next six-months and am excited for the unveiling in the spring-2019."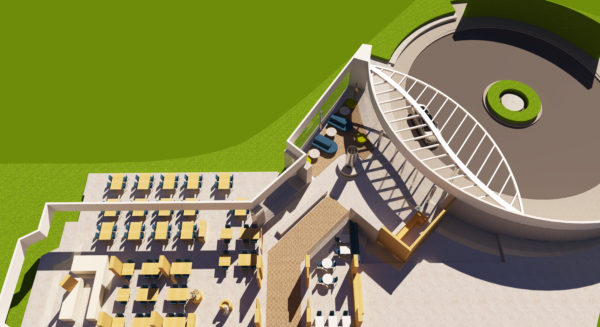 Architect John Graham, of Graham Sherwin Studio, was commissioned for the renewal. For Graham, it is a coming home project of sorts, as he was the junior architect on the hotel's stunning Erickson Wing project, working side by side with renowned architect Erickson. The visionary behind over 700 buildings worldwide, Erickson's noteworthy contributions and innovative design work earned him the Gold Medal from the American Institute of Architects in 1986. The highest honor bestowed by the AIA, Erickson was the first Canadian to receive the reward.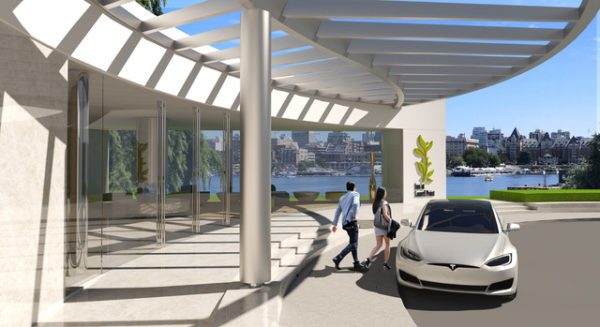 The new plans are inspired by the Inn's unique waterfront location, connecting Victoria's inner and outer harbours. The architectural style – modern, warm, relaxed and serene – reflects how guests feel while spending time in this special place. "Guests will have the sensation of standing on the prow of a ship, and be greeted by sweeping views of the harbour, and beyond, from the moment they arrive," says Graham.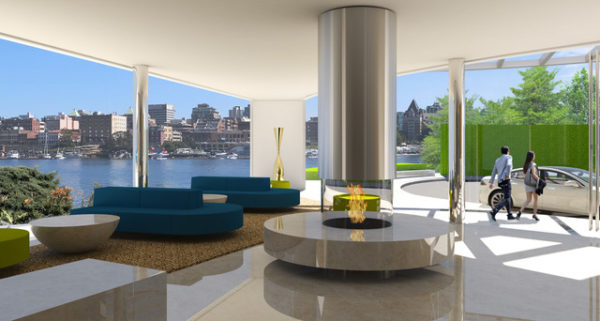 During the half-year renewal period, the hotel will have a temporary entrance with guest check-in area, as well as on-site catering, a guest dining room and event spaces. The indoor pool, fitness studio, in-room spa services and bicycle rentals will also be available throughout this time. Further, to minimize disruption, construction will be limited to weekdays between approximately 8:00 am to 5:00 pm; when it's anticipated that most guests will be out on business or exploring Victoria's world-class sights, attractions and restaurants.
"We can't wait to see the wonder that the hotel's new entrance will evoke," says Graham.
During this renewal period guests have the option of choosing from guest room rates starting at $139 CAD per night, plus taxes or a limited time offer of room & valet parking starting at $99 CAD per night.
About the Inn at Laurel Point
Inn at Laurel Point is situated on a parkland peninsula in the heart of Victoria's iconic Inner Harbour. This setting boasts spectacular harbour views that surprise and delight both new and returning guests. With 200 water-view rooms, inspiring meeting and event spaces, and the award-winning AURA waterfront restaurant + patio, the Inn at Laurel Point has been ranked as one of the top 25 hotels in Canada (Condé Nast Traveler). As a social enterprise and the first carbon-neutral hotel in British Columbia, the property is committed to caring for their team, community, and environment. For more information, visit www.laurelpoint.com. 
Media release provided by Suzanne Girard, Suzanne Girard Travel & Communications. Photos/renderings are provided by Inn at Laurel Point