Whether you're a seasoned craft beer connoisseur or a craft brew newcomer you won't want to miss the 24th annual Okanagan Fest of Ale Craft Beer Festival!
A favourite for patrons and participants alike for over 20 years, this must attend festival takes place at the Penticton Trade & Convention Centre April 12th and 13th in Penticton and features over 200 craft beers, cask ales and artisanal ciders from 70 exceptional craft breweries and cideries.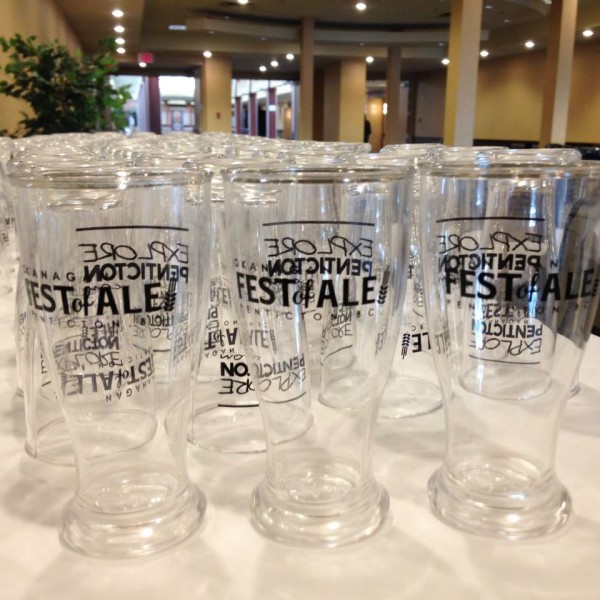 "This is a record number of participants for us"  says John Cruickshank, Okanagan Fest of Ale Society President.  "Of the participating breweries, 15 are new to the event, 6 will be featuring craft cider,  and many will be offering new seasonal releases, collaborations and beers created especially for the festival.  The group is a nicely balanced mix of returning favourites, new, and soon to be up and running breweries from neighborhoods across the province" and we can't wait to welcome them to the Okanagan in April.
Guests of the fest can also look forward to fabulous food, with many restaurateurs incorporating a craft inspired twist on their dish, a brewing education station, fun photo booth,  onsite pop-up liquor store and great live entertainment both indoors and out. The Best Team Tee Contest is back and will run over both days with the friendly folks from SUM FM/EZ Rock and  Travel Penticton onsite and camera ready; prizes for Best Team Tee and bragging rights up for grabs.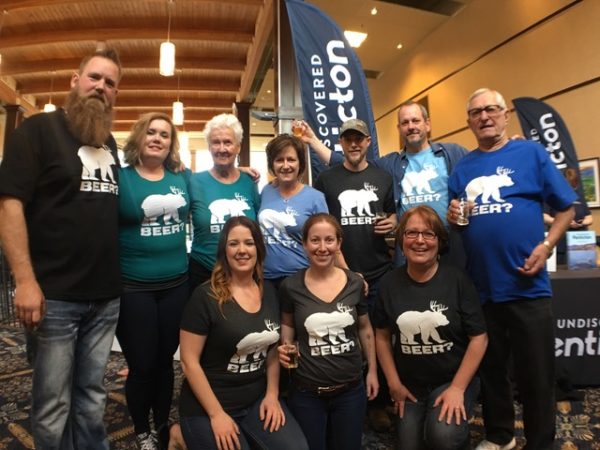 In addition to the 2 day main event, there are a number craft themed events taking place around the town  including a seminar with tastings  by Joe Wiebe hosted by Bad Tattoo followed by the return of Strange Brews at the Craft Corner Kitchen on Thursday April 11th; Beer Themed Karaoke at  the Barley Mill Brew Pub & Sports Bistro's Karaoke on Friday April 12th  and 13th; Murderers Row  a Cask Event at the Kettle Valley Station Pub on Saturday April 13th; the "Hair of the Dog" buffet brunch at the Barking Parrot and free live music at Cannery Brewing on Sunday April 14th.
"Interest in this year's event has been phenomenal so far with early ticket sales up 70% over this time last year", said Cruickshank.  "Hotels are also reporting an significant increase in package sales; if you are planning to join us we encourage you to buy your tickets soon as not to miss your chance to Sip, Savour and Celebrate the best in BC craft beer and cider at the 2019 Okanagan Fest of Ale!"
Tickets to the event are available online at www.ValleyFirstTix.com or
In person at the Valley First Box Office at the SOEC
Ticket & Accommodation Specials can be found at www.FestofAle.ca
Regular Single Day Admission $29; 2-day Weekend Pass $49 (inclusive of tax and fees)
*Full event details will be posted on our website mid- February; Participating Brewers Listing Posted Below
4 Mile Brewing Co. – Victoria
Angry Hen Brewing Co.- Kalso  New
Bad Tattoo Brewing Company – Penticton
Barley Mill Brew Pub – Penticton
BC Tree Fruits Cider Co – Kelowna
BNA Brewing Co. – Kelowna
Bomber Brewing – Vancouver
Boundary Brewing Co- Kelowna
Cannery Brewing – Penticton
Category 12 Brewing – Saanich
Coal Harbour Brewing – Vancouver
Crannóg Ales – Sorrento
CrossRoads Brewing – Prince George
Dead Frog Brewery – Langley
Detonate Brewing Company – Summerland
Driftwood Brewery – Victoria
East Vancouver Brewing Company – Vancouver  New
Elevation 57 Brewing Co- Big White
Fernie Brewing Company – Fernie
Firehall Brewery – Oliver
Foamers' Folly Brewing Co – Pitt Meadows
Four Winds Brewing Co. – Delta
Fuggles & Warlock Craftworks – Richmond
Hatchery Brewing – Penticton  New
Highway 97 Brewing Company – Penticton
Howe Sound Brewing – Squamish
Howling Moon Craft Cider – Oliver
Hoyne Brewing Co.- Victoria
Iron Road Brewing – Kamloops  New
Kettle River Brewing Company – Kelowna
Lighthouse Brewing – Victoria
Luppolo Brewing – Vancouver
Mariner Brewing Company- Coquitlam
Merridale Cidery – Cobble Hill  New
Mighty Peace Brewing – Fort St. John  New
Moody Ales – Port Moody
Moon Under Water Brewery – Victoria
Mt Begbie Brewing Co – Revelstoke
Naramata Cider Co- Naramata
Neighbourhood Brewing – Penticton  New
Nelson Brewing Company – Nelson
Northpaw Brewing – Port Coquitlam  New
Parallel 49 Brewing Company – Vancouver
Parkside Brewery – Port Moody
Persephone Brewing Co. – Gibsons
Phillips Brewing & Malting Co – Victoria
Powell Brewery – Vancouver
R&B Brewing – Vancouver
Ravens Brewing Company – Abbotsford
Red Bird Brewing – Kelowna  New
Red Collar Brewing – Kamloops
Red Racer Brewing – Surrey
Salt Spring Island Ales – Salt Spring Island  New
Spinnakers –Victoria
Steamworks Brewing Co. – Burnaby
Steel & Oak Brewing Co. – New Westminster
Strange Fellows Brewing – Vancouver
Strathcona Beer Company – Vancouver  New
Summerland Heritage Cider Co. – Summerland
The Beer Farmers – Pemberton  New
Tin Whistle Brewery – Penticton
Tofino Brewing Co – Tofino  New
Torchlight Brewing Co – Nelson
Trench Brewing & Distilling – Prince George New
Twin Sails Brewing – Port Moody
Vancouver Island Brewing – Victoria
Wards Cider – Kelowna
Wild Ambition Brewing – Kelowna  New
Whitetooth Brewing Company – Golden
Yellow Dog Brewing – Port Moody
Media release and images provided by Ginger Budinski, Okanagan Fest of Ale.