Whether you are a fan of The Greek Yaletown or you're new to this fine establishment you are going to love The Greek Gastown!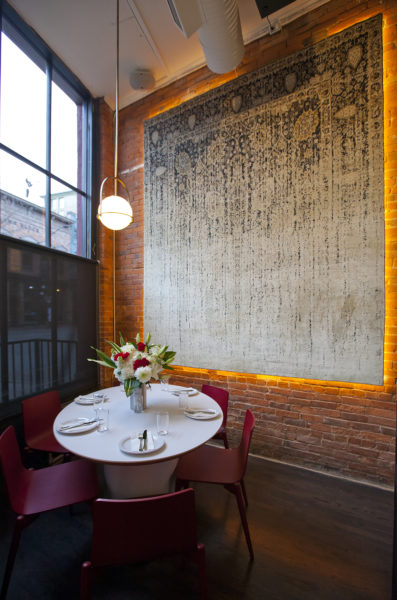 Step into this funky spot that mixes the heritage with modern all in one place. With soaring brick walls original to the building and exposed beams in the ceilings you appreciate the classic style of the past century.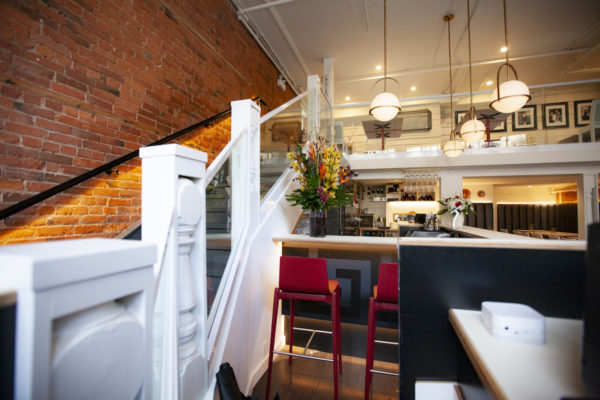 Juxtaposed with a mid century style banquette that runs the length of the main floor and ends with a booth that seems perfect for friends or girls' night out. Right across is the bar which carries the look of the reception foyer right through, and is an expression of a gorgeous modern sculpture.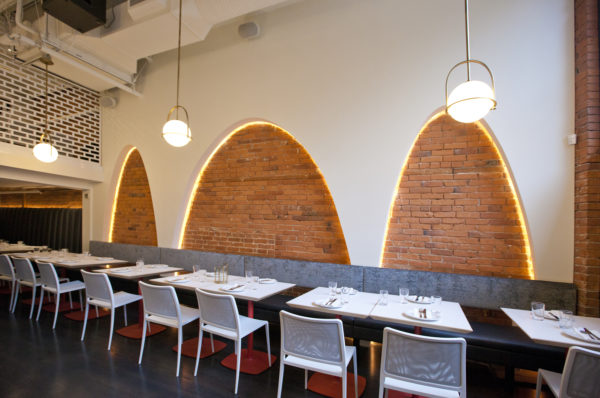 Women especially enjoy banquette seating and set with small tables this seating allows for cozy dinners for two, or if you are a larger group that works too by adding tables to accommodate four or six or more.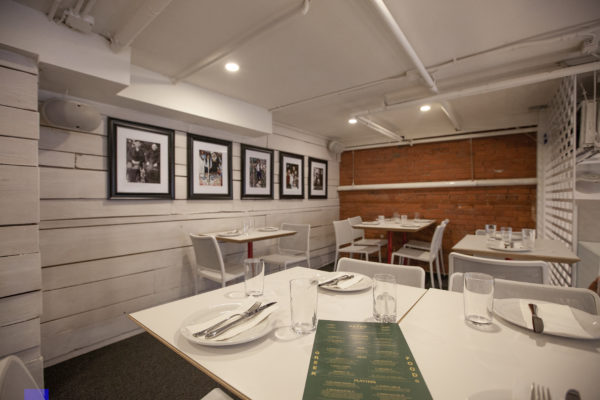 My favourite was the top of the stairs where there is a cozy dining area for those looking for a little bit of privacy in what is sure to be a very lively and happening setting. Sit by the railing and you have a bird's eye view of the main floor.
For me I can't help thinking of the scene from Love Actually where (James) Colin Firth travels to Portugal to propose to Aurelia where she is working in a local restaurant. He calls to her from the doorway of the restaurant and she looks down from the upper floor as he proposes in his broken Portuguese. The Greek might just be the hotspot for romance.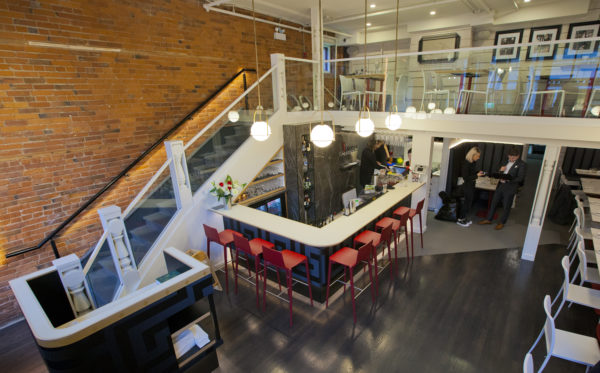 Right, you want to eat and drink? This is the place. Classic Greek food that "The Greek" puts their own spin on and the result is delicious. Think fresh seafood, traditional dishes and trendy cocktails. Wine drinkers will be glad to know the house wines ring in at an affordable $40. This house wine is from none other than 3 Sisters Winery and your options are the white a Viognier, the red a Meritage, blend of Merlot and Cabenet Franc. Both excellent wines and great value.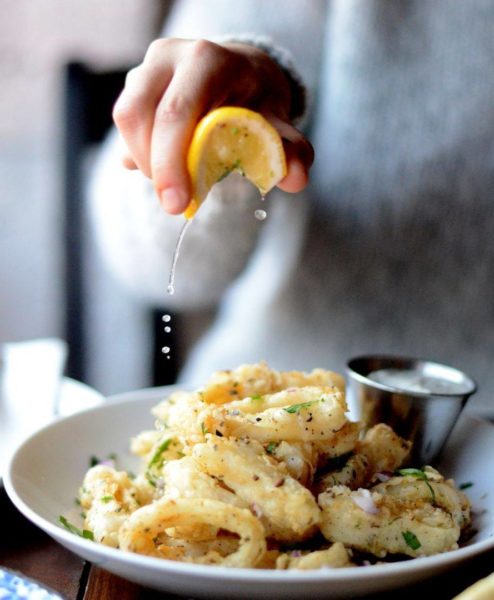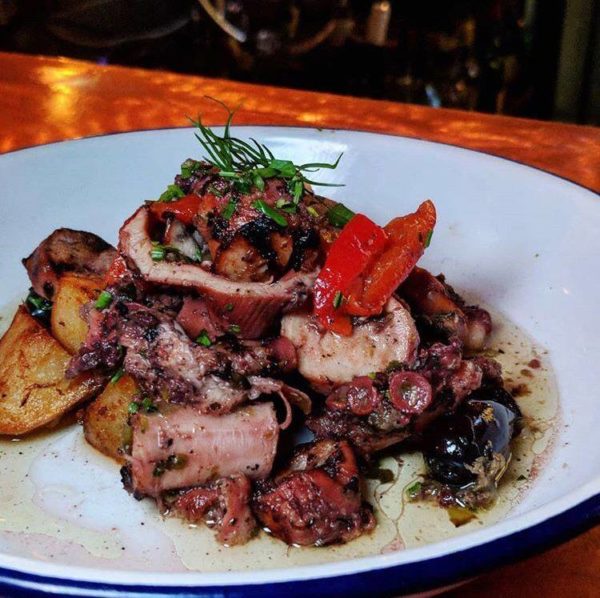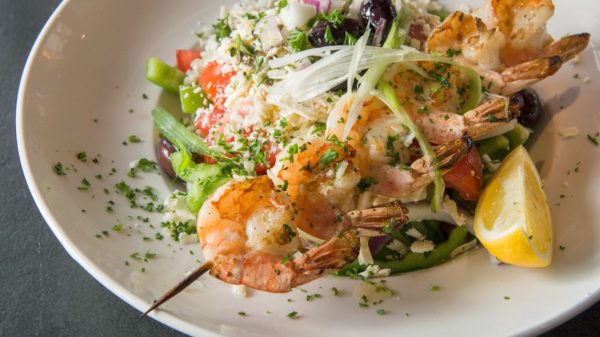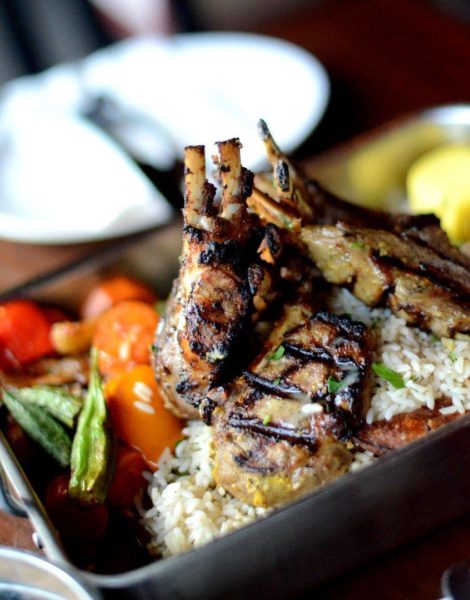 I think what I loved most about The Greek Gastown was it's casual vibe and comfy atmosphere. What a great place to enjoy with your sweetie, or with friends.
Culinary images courtesy of The Greek. Wine bottle shots MyVanCity.
I attended a media event at no charge to facilitate this review. All opinions are my own.