Valentine's at Provence is a Sensuous 'Affair'
The French know a thing or two about romance. They also know a lot about good food and how it plays a major role in successful wooing so who better to create a voluptuous Valentine's Dinner than Chef Jean-Francis Quaglia of Provence Marinaside in Yaletown?
Chef Jean-Francis and Provence's Chef de Cuisine Sheldon Maloff have designed a sensuous, one-night-only, seven-course Valentine's Dinner sure to capture the heart of your beloved. Of course any French seduction (er, 'dinner') must include wine. The job of pairing a dinner such as this with the right wines is a project eagerly embraced by Wine Director Joshua Carlson. Not content with one pairing (Provence boasts one of the largest wine selections in North America) Carlson has curated two different pairings – one featuring BC wines and the other wines from France. This way, each of you can try totally different wines if you choose  and you can always sip from each other's glass to taste the differences.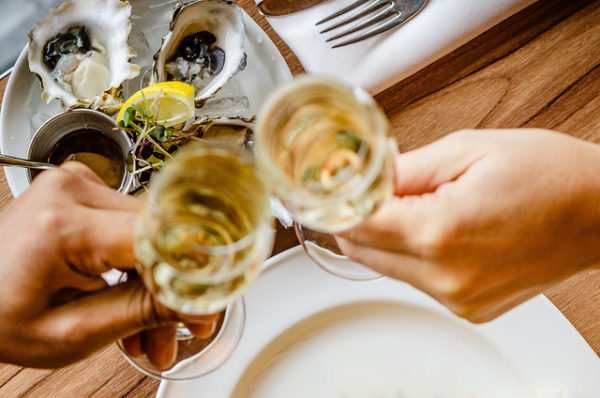 Valentine's Dinner starts with a taste-bud tantalizing Amuse Bouche, followed by reputed aphrodisiac Fresh Oysters on the Half Shell (pear vinegar mignonette with shallots, black pepper and fresh lemon). This is followed by an elegant third course – Local Dungeness Crab and Celeriac Remoulade (smoked herring roe, salmon roe, micro sprouts).  Next up is a simple, and oh so sexy silky, Roasted Parsnip Soup with truffle Chantilly Cream and shaved black truffle.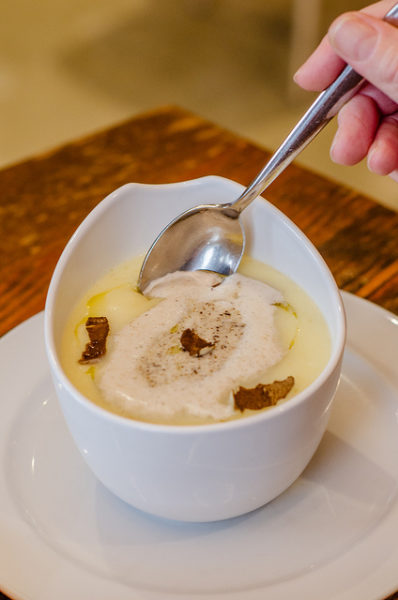 At this point, it's time to take a bit of a break and refresh the palate with a little sparkling Pear Sorbet (Okanagan Spirits Pear Liqueur and Vaporetto Extra Seco Prosecco).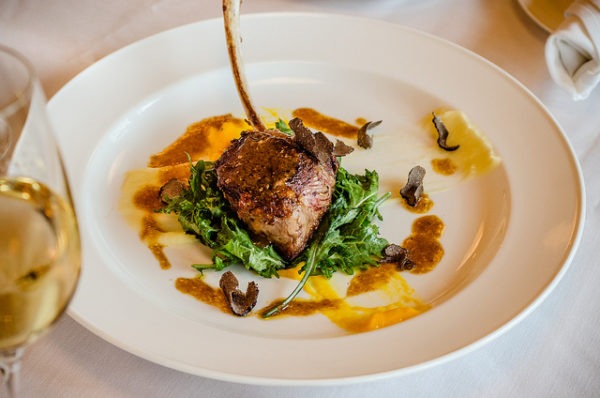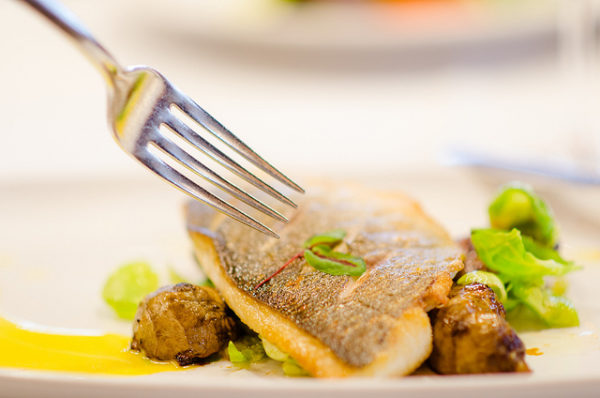 Next up, the main course and there are two choices – Double Cut Australian Lamb Chop Pôele (butternut squash and cauliflower purée duo, sautéed baby kale, olive oil-infused lamb jus, shaved truffle) or Mediterranean Seabream (caramelized sun choke, sautéed Brussels Sprout leaves, saffron butter sauce). Of course no Valentine's dinner would be complete without a sweet ending and Provence's is a very pretty Raspberry Pot de Crème accompanied by Candied Blood Orange, house- made Macarons and Thomas Haas Chocolates.  The seven-course Valentine's Dinner is priced at $94 per person – well worth it when you think of all the memories it will create.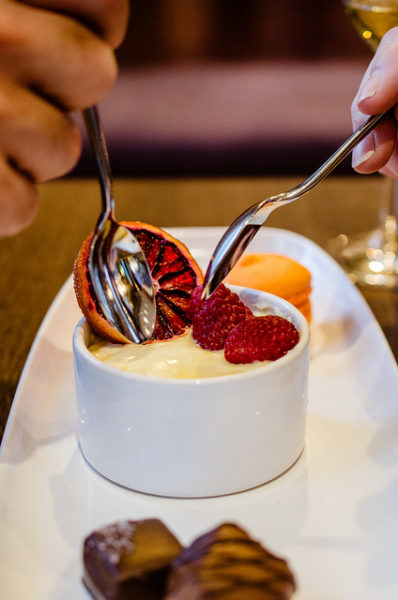 Wine Pairings BC ($55/person):
Oysters – Sperling Vineyards Heritage Series Brut 2011 Kelowna, BC
Dungeness Crab & Celeriac Remoulade – Tantalus Vineyards Riesling Lab 2017Kelowna, BC
Roasted Parsnip Soup – Martin's Lane Winery 'Naramata Ranch Vineyard' Pinot Noir 2014 Kelowna, BC
Lamb Chop – Vanessa Vineyard 'Right Bank' (Merlot/Cab Franc/Cabernet Sauvignon) 2014 Similkameen Valley
Seabream – Sea Star Vineyards Blanc de Noir 2017 Pender Island
Raspberry Pot de Crème – Kettle Valley Caboose Solera Naramata
Wine Pairings French ($75/person):
Oysters – Lanson Black Label Brut NV Reims, Champagne
Dungeness Crab & Celeriac Remoulade – Domaine Zind-Humbrecht Riesling Turckheim 2016 Alsace
Roasted Parsnip Soup – Domaine Taupenot-Merme Auxey-Duresses 1er Cru 2014Burgundy
Lamb Chop – Château La Fleur Morange Mathilde Saint-Emilion 2011 Bordeaux
Seabream – Clos Marie 'Les Trois Saisons' Pic Saint-Loup Blanc 2016 Coteaux-du-Languedoc
Raspberry Pot de Crème – Château de Laubade 1988 Bas Armagnac
Celebrate your 'someone special' with Provence's Valentine's Dinner – available one night only, Thursday, February 14. This will be the only dinner menu served at both Provence and TWB-The Wine Bar that evening.
The restaurant requests that guests respect this is an adults-only event.
Reservations are essential and must be secured with a credit card by calling Provence at 604-681-4144.
Media release and images provided by Nancy Wong, Culinary Communications. Feature image photo credit: Studio Media; food images photo credit: Emrys Horton, EPH Photography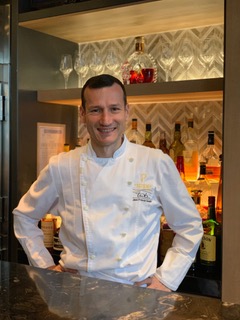 Provence Marinaside
Yaletown
1177 Marinaside Crescent
Vancouver, BC
604-681-4144
@ProvenceMarinaside
website
(Next door to Provence Marinaside)
1167 Marinaside Crescent
Vancouver, BC V6Z 2Y3
604-681-4144 ext 8
website