Commercial Drive alimentari hires new head chef 
and introduces Valentine's Day offerings
Caffè La Tana is buzzing with espresso-sipping patrons seeking solace from the winter chill. Styled after the Italian alimentari, the cozy grocer and café offer a warm welcome where diners can linger over delectable pastries and pastas. With the recent appointment of Head Chef Letitia Wan and romantic Valentine's Day offerings upcoming, the café is quickly becoming a neighbourhood favourite.
The Caffè La Tana team is thrilled to welcome Letitia Wan, whose impressive kitchen resume includes award-winning Vancouver eateries Di Beppe and Ask for Luigi. Chef Wan has rolled up her sleeves and is fine-tuning the restaurant's fresh pasta program, which promises to attract pasta-lovers by the droves. "I am so excited to join the team at Caffè La Tana. Nothing brings people together quite like an authentic Italian meal, and I love that our guests can dine with us or take a taste of Italy home with them," says Chef Wan.
Each morning, the kitchen crew crafts fresh pasta to sell in-store or cook up for diners seeking a simple, nourishing meal. Patrons can select their preferred pasta at the picturesque pasta fresca case, which features handmade egg noodles, seasonal stuffed varieties, and rare shapes like tajarin and orecchiette. A rotating selection of 3-4 pastas are sold by weight to take home, or to sample alongside a variety of house made sauces, such as cappellacci di zucca with brown butter and crispy sage.
Though pasta fresca takes centre stage, Caffè La Tana's breakfast and lunch menu offers plenty of alternatives. Savour lobster tail with scrambled egg, avocado and smoked salmon or pancetta; Osteria Savio Volpe's famed kale salad; or a salumi and formaggio plate served with gnocco fritto. Post-meal, browse colourful shelves stocked with local and imported fixings for charcuterie plates; in-season produce; and bulk Italian candies. Guests can purchase refillable bottles of house olive oil and vinegar, which are used at Caffè La Tana as well as sister restaurants Pepino's Spaghetti House and Savio Volpe. Once empty, guests can simply bring their bottles back for a refill; $11 refill for vinegar and $13.99 for olive oil.
This Valentine's Day, Caffè La Tana is serving up fresh, house made beet and ricotta stuffed ravioli, enjoyable over a leisurely meal at the café or to take home for a romantic evening feast. Guests will also have the opportunity to purchase fresh-cut roses for their loved ones.
Located at 635 Commercial Drive, Caffè La Tana is open daily from 8am to 6pm.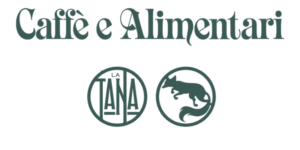 About Caffè La Tana
A joint initiative between three of Vancouver's most successful restaurateurs – Paul Grunberg, Craig Stanghetta and Mark Perrier – Caffè La Tana is situated on Commercial Drive, home to Vancouver's officially designated "Little Italy". The café/grocer is styled after the authentic Italian
alimentari
with an intimate 20-seat dining area connected to a small shop selling local and imported cheeses, meats and accoutrements, as well as fresh pasta made in-house daily. Diners are invited to linger over strong espresso while sampling light bites, pastas and delectable pastries.
Caffelatana.ca
Media release and images provided by Gemma Bishop, Avenue Communications.