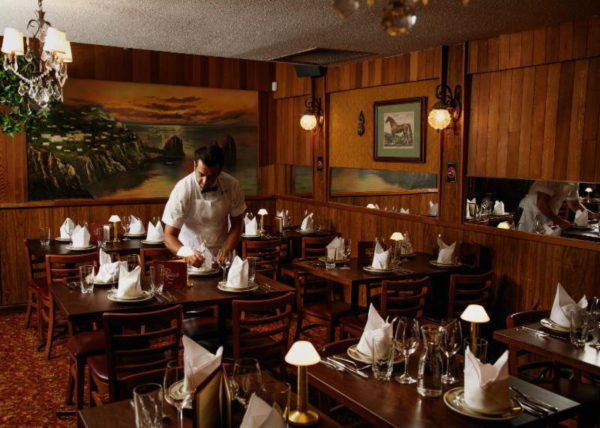 Feeling the winter blues? There's nowhere better to escape frigid weather than Pepino's Spaghetti House,
one of Commercial Drive's newest and most talked-about eateries. Guests are invited to step into the restaurant's warm and inviting space and cozy up over hearty winter dishes, including a new share-style dinner for two; sip their way to Italy and back with an expanded wine list; and indulge in a decadent Valentine's Day pasta and dessert feature.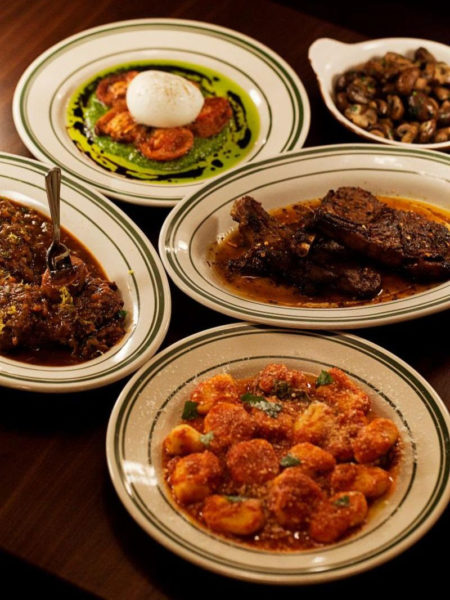 Chef Mark Perrier and the kitchen team have crafted new seasonal dishes inspired by farm-fresh winter ingredients. Taste buds will revel in nourishing entrées like ricotta gnocchi, veal osso bucco, and lamb chops diavolo. Featured side dishes include fried potatoes cacio pepe and creamy crimini mushroom sauté. Pepino's menu is best-enjoyed alla famiglia as a shared four-course meal, and guests can now opt for a 'Dinner for Two' chef's menu, which includes an appetizer, pasta, main and side dish, followed by cheesecake, tiramisu or a trio of gelato; priced at $45 per person, dishes may be substituted for an additional fee and wine pairings are available for an additional $25 per person.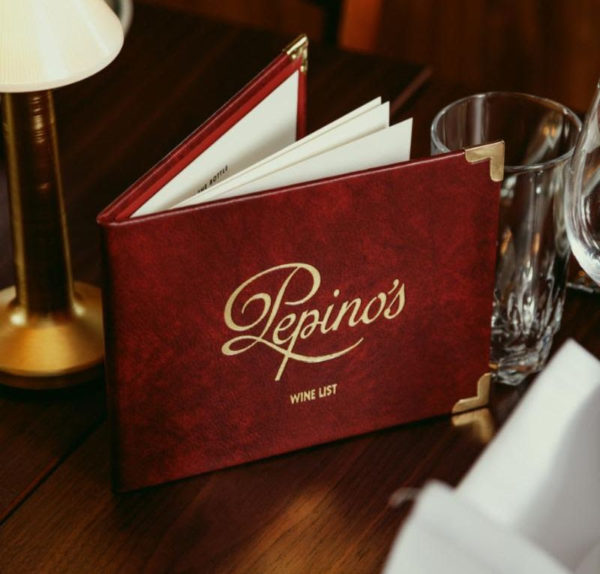 Pepino's notable wine list, curated by Wine Director Lisa Cook, encompasses the best of Southern Italy's old-school and newly emerging varietals, and has been expanded to incorporate select B.C. wines. Additions include LaStella and Le Vieux Pin, two of the top boutique wineries in the South Okanagan.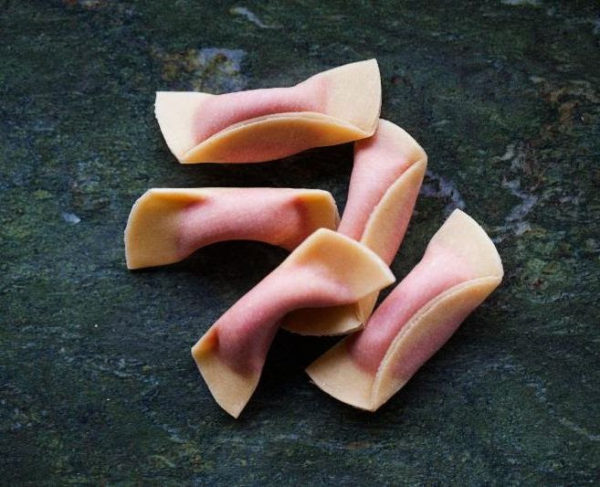 Valentine's Day holds a special place in the hearts of culinary fans, and on the big day, diners can enjoy fresh house-made beet and ricotta stuffed ravioli as well as a limited-edition dessert feature. After all, there's nothing more romantic than sharing authentic Italian pasta and wine (remember Lady and the Tramp?)
Since the opening last June, Pepino's has already attracted the attention of food lovers across the country. The cozy eatery is the second joint venture of Paul Grunberg, Craig Stanghetta and Mark Perrier – an expansion of sister restaurant
Osteria Savio Volpe
's recognized brand of warm hospitality and true-to-tradition Italian cooking. With a nod to cuisine crafted by Italian immigrants who arrived in North America in the early 20th century, Pepino's menu is designed to be simple and generous – just like Sunday lunch with Nonna.
Located at 631 Commercial Drive, Pepino's is open for dinner seven days a week from 5pm until late. For reservations, visit
Pepinos.ca
or call 604.254.5633.
Buon appetito!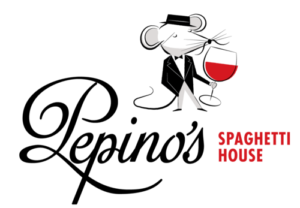 About Pepino's Spaghetti House
Situated in the midst of Vancouver's Little Italy, Pepino's is the brainchild and second joint venture of Osteria Savio Volpe's acclaimed restaurateurs Paul Grunberg, Craig Stanghetta and Mark Perrier. Pepino's is a cozy Commercial Drive eatery serving up hearty dishes inspired by fresh flavours, traditions and simple cooking techniques of Southern Italy. The 62-seat restaurant, formerly occupied for over 62-years by the iconic Nick's Spaghetti House, is the "red sauce American cousin" to Savio Volpe, serving up tomato-based pasta dishes with savoury spices and stick-to-your-ribs meats. Pepino's aspires to be a neighbourhood favourite, a safe space where people can take a load off, breathe in the aromas of fresh cooking, and look forward to a leisurely meal with family and friends. 
Pepinos.ca
Media release and images provided by Gemma Bishop, Avenue PR.
[wdi_feed id="2″]